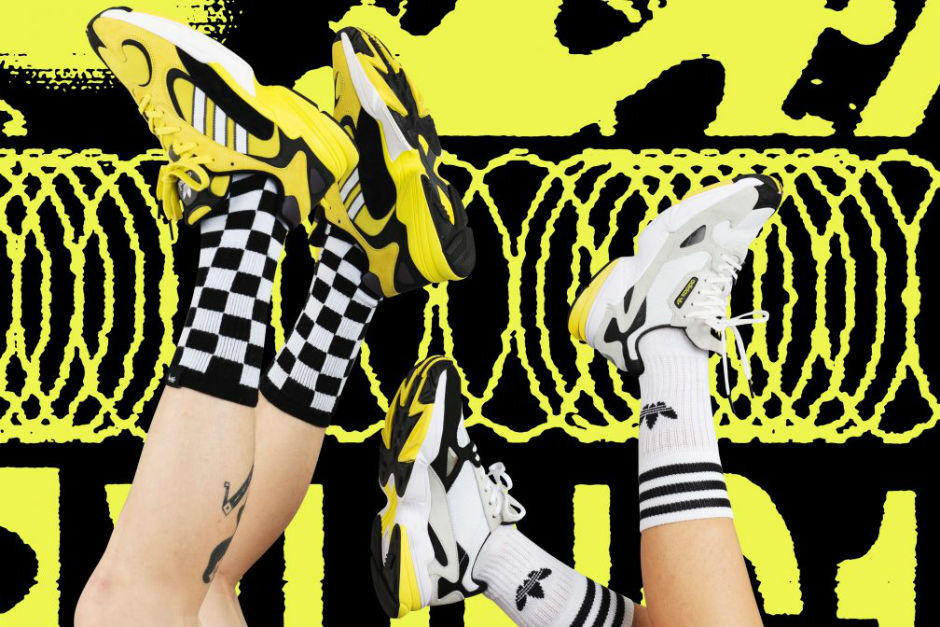 Adidas presents acid-house inspired sneaker collection
The sports brand pays homage to the 90's classic era.
Adidas Originals has recently launched its latest sneaker's collection named 'Acid House'.
The line's aesthetic is inspired on the acid-house era with the iconic smiley face, and consists of reconfigured performance silhouettes in new and exclusive colorways. Also, Planet Luke the studio owned by the German Dj Luca Lozano created a series of rave flyers to complement the campaign look.
Two versions are available, Yung-1 and Falcon. Grab yours exclusively at size?