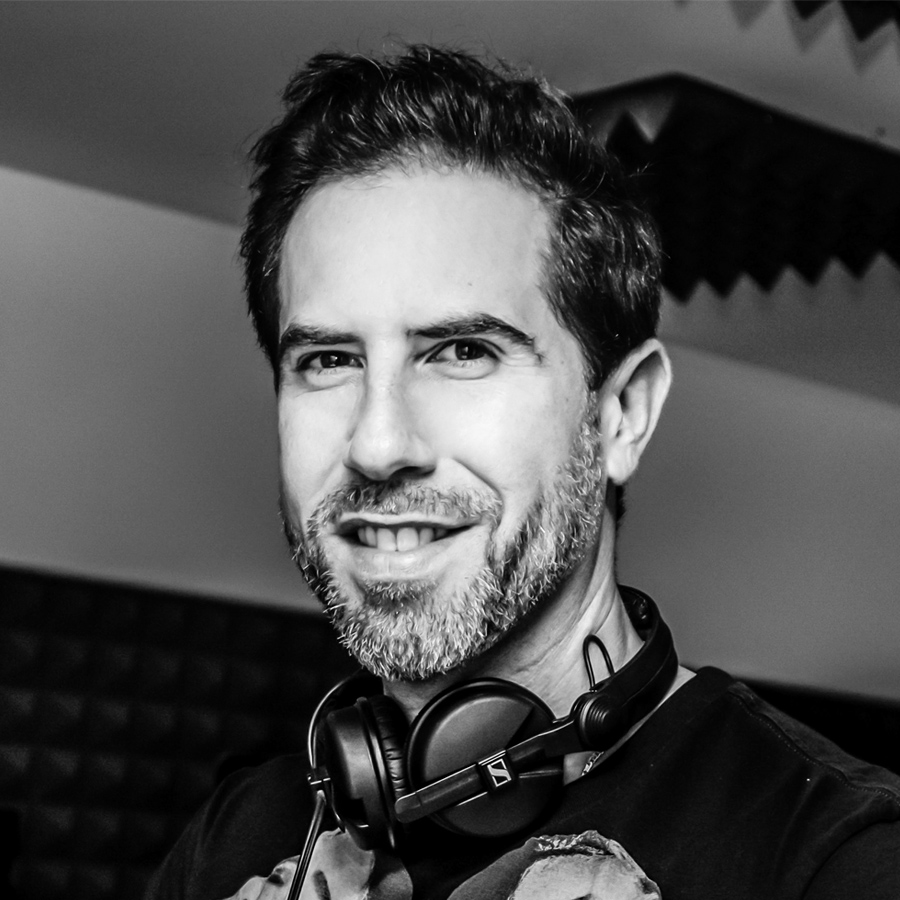 Filizola began his musical journey at the young age of 10. His first steps as a DJ began around 1990-92, where he rented the equipment and using the money he earned to buy more music. As of 1993, he began to learn to play musical instruments, mainly guitar and drums, forming his band Ruster around 1998.
He started to produce electronic music in 2004, year in which he becomes familiar with the new digital interfaces and began to merge his sound, which results in the Lado Ub project and, a few years later, the album 'Más Allá', both available on all digital platforms. In 2012 he moves to Mexico City and fully commits to electronic music, taking advantage of new technologies and starting a new facet as a DJ, closing a cycle that had begun 20 years ago.
Filizola's style is described by himself as a fusion of electronic music with rock, jazz, and blues, setting a sound of his own, far from conformism and imitation. Gustavo Cerati, the legendary singer of Soda Stereo, has undoubtedly been one of the musicians that has contributed most to his inspiration, thanks in large part to the experimentation that the Argentinean made with rock, pop and electronica. To seal his admiration for this artist, he participated in a tribute that was made at the Eva Perón Theater in Argentina, where they used his remixes at the event.
Among the highlights of Filizola's career is his remix of the Duran Duran song 'Come Undone', which was published by the Britain group on their Twitter account, as well as performances with renowned artists such as Purple Disco Machine, Sammy D, PillowTalk and a back-to-back with Kolombo. All this has contributed to the fact that Filizola's name has been gaining recognition in the electronic scene, getting to publish his productions on labels such as Piston Recordings (Portugal), Prison Entertainment (United Kingdom), NYLO Music (New York), Soviett (Russia), among others.
Most lately, his EP 'Feel Me All Night' Feat. Roberta Howett which came out on the prestigious NYLO Music was charting on Beatport's Top 100 Nu Disco for over 7 months reaching the 28 position. Also, his latest cut for Rh2 'Close" was part of the Get House 20 Compilation consolidating him as one of the circuit's top producers and gaining him new releases on the acclaimed labels Bunny Tiger Records and Holy Pig.
For the future, Filizola plans to continue exploring his wide variety of musical influences, while producing and keep extending his shows around the world.