Our favorite time of the year is nearly here, festival season! Although there have already been some great events this year in the Netherlands it's the summer time when things get even crazier. A personal assistant would be very handy just to say on top of scheduling your calendar, getting your crew involved, buying your tickets and making sure you are in town for those not to be missed events! Some of these festivals have become a Dutch tradition, some are brand new, but old or fresh, all these have their unique flavor that attract party punters and music lovers from all around the world.
With over 500 summer festivals happening it is always hard to choose which to include; the ones chosen follow the Electronic Groove musical tastes along with all the extras we know you love. So if you still need some ideas of where to be this summer, then this should help make your planning much easier!
Music On Festival (May 5th – 6th)
Marco Carola's game-changing Music On Festival is to return bigger and better for its second year. Emboldened by the success of the launch event, this year's event will expand to two days on May 5th and 6th to allow for even more international heavyweights to line-up in Amsterdam.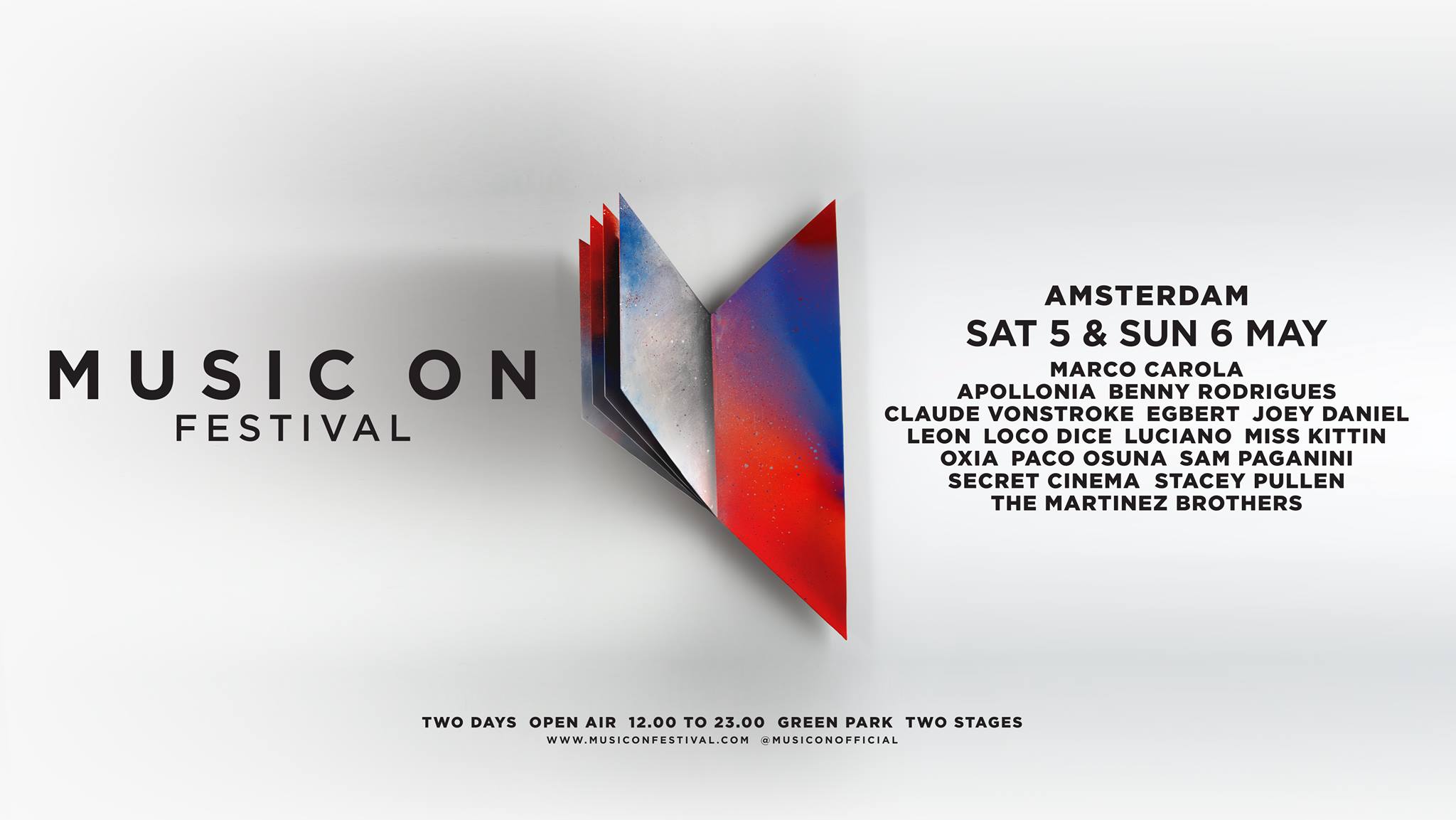 The Diynamic family is back for the 6th edition of their festival, taking place in the beautiful Amsterdamse Bos Park. Year on year this proves to be a great day out with music you can count on!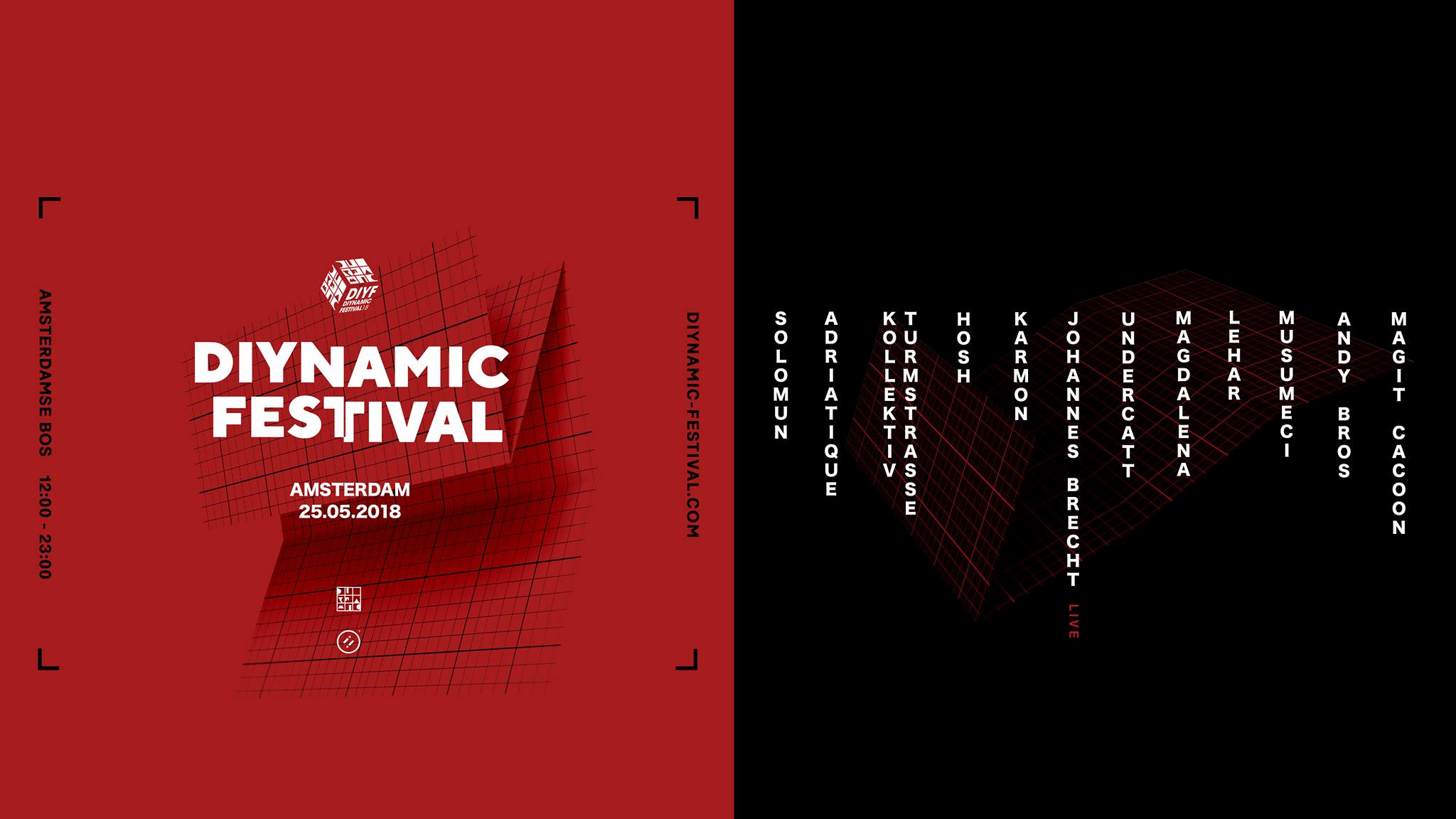 Komm Schon Alter – Das Festival 2018 (June 9th)
The komm schon Alter parties are always reliable for their great music and 24+ crowd. They promise an intimate vibe with the focus on 'making a connection', with cozy areas, chill out places and some fun games set around the Tuinen Van West (garden of the west). Sounds like a fun day out, especially with that line up!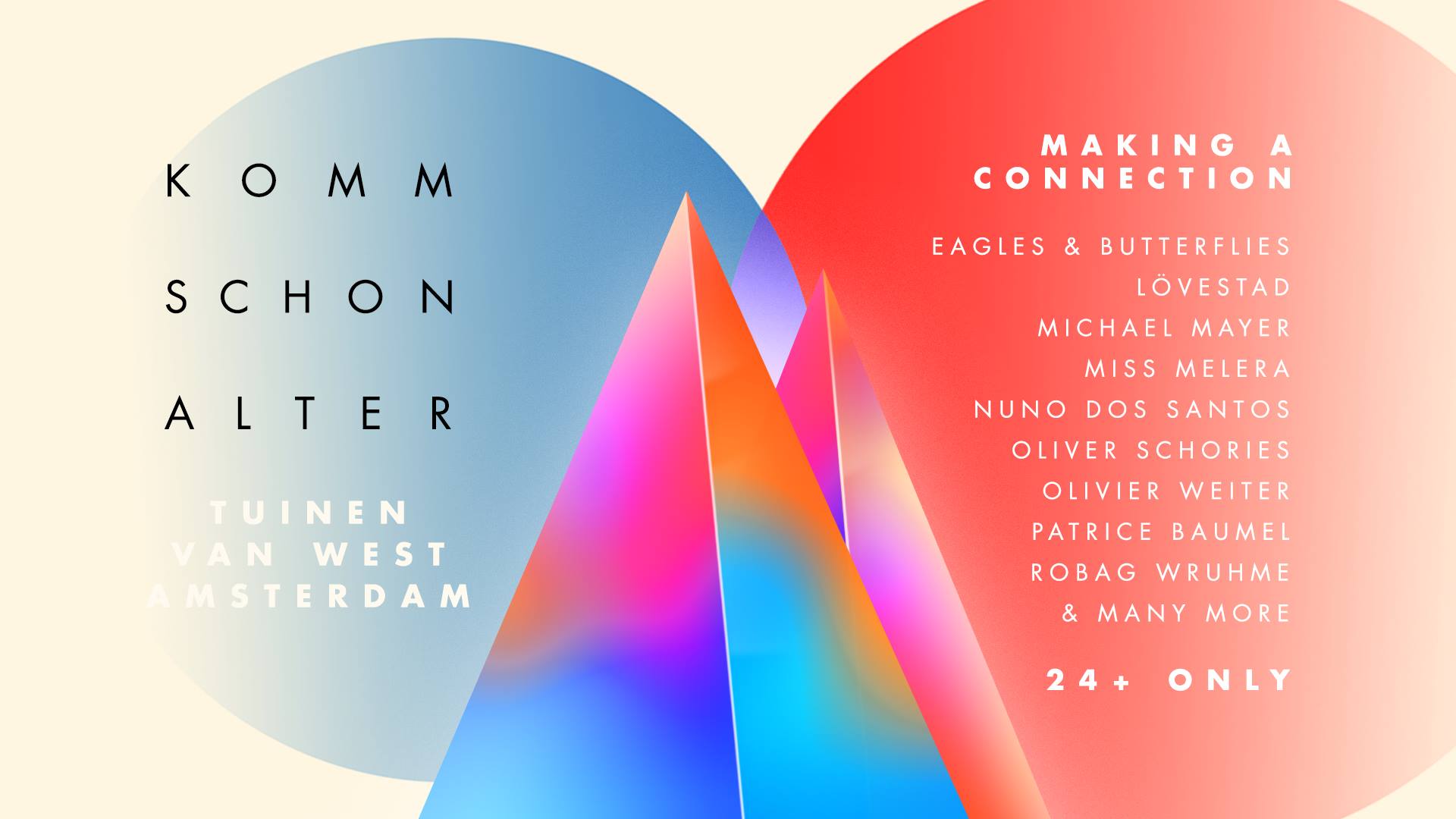 Awakenings (June 30th – July 1st)
Awakenings is synonymous with techno. The brand firstborn in the Gashouder 21 years ago later became an outdoor festival in 2001. It has grown to host an impressive eight stages spread out over the gorgeous Spaarnwoude Park decorated with carnival rides making it a real techno playground. The production scale of the open air stages would make any production manager feel inspired; making Awakenings Festival more than worthy to host the cream of the techno crop. This will be two days of techno you won't want to miss!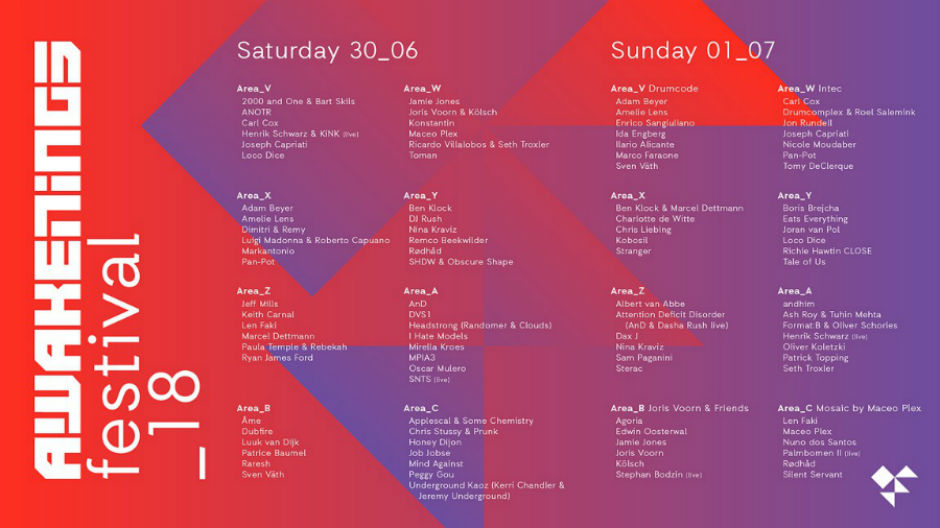 This festival became a huge hit for its fairy tale like atmosphere. Back for its third year the festival promises even more wild adventures as you explore the intimate festival village while enjoying incredible music. Sounds like heaven!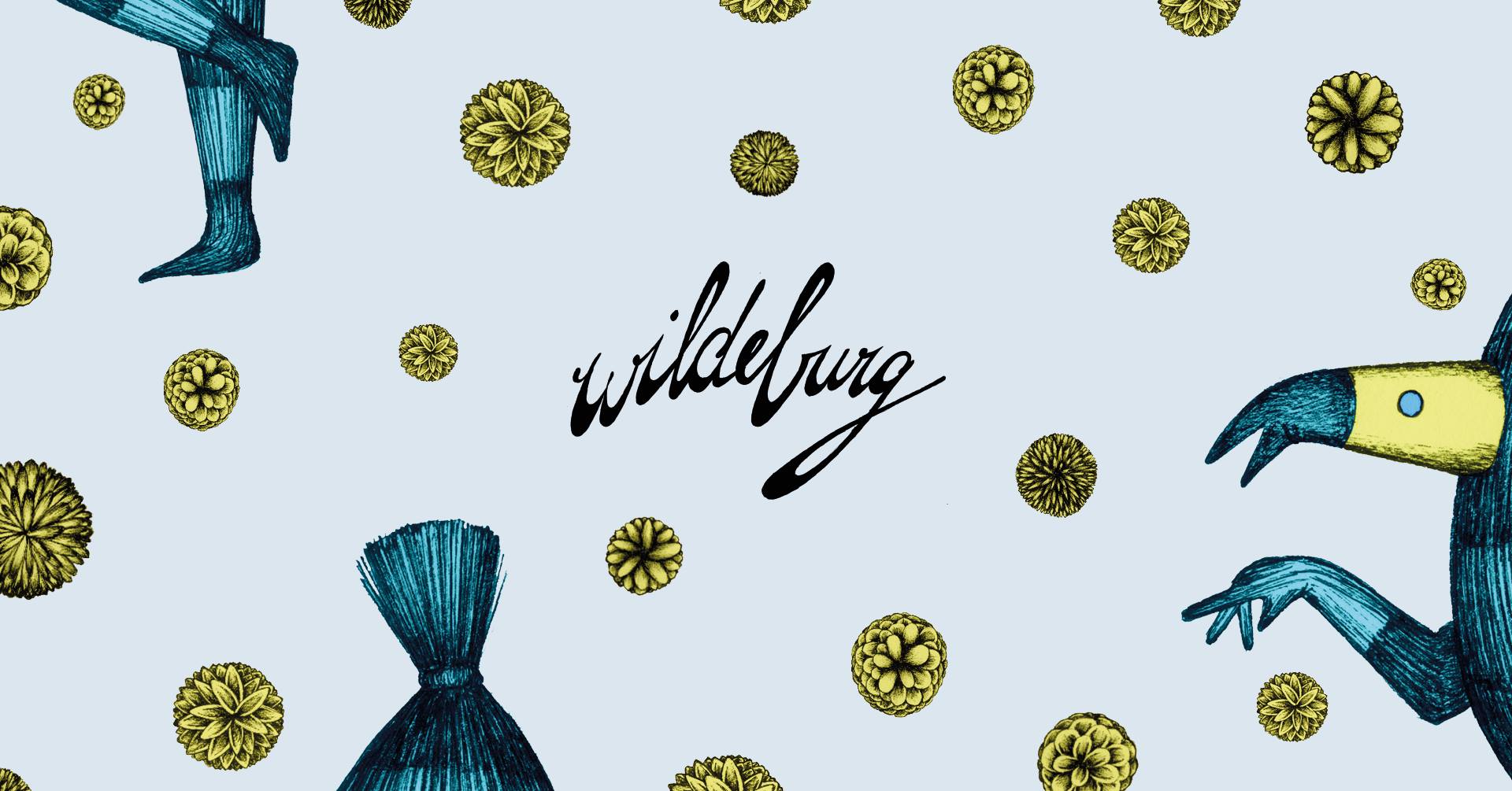 Welcome to the Future (July 21st)
Welcome To The Future, now in its twelfth year, thinks as much about providing its guests with amazing music as it does a sustainable environment that keeps the future in mind. All decorations are made from recycled or organic materials, water is fresh and free all day, and most notably they have been certified with the golden Eko-Golden-Mark, making them the only festival in the Netherlands with 100% organic certified food.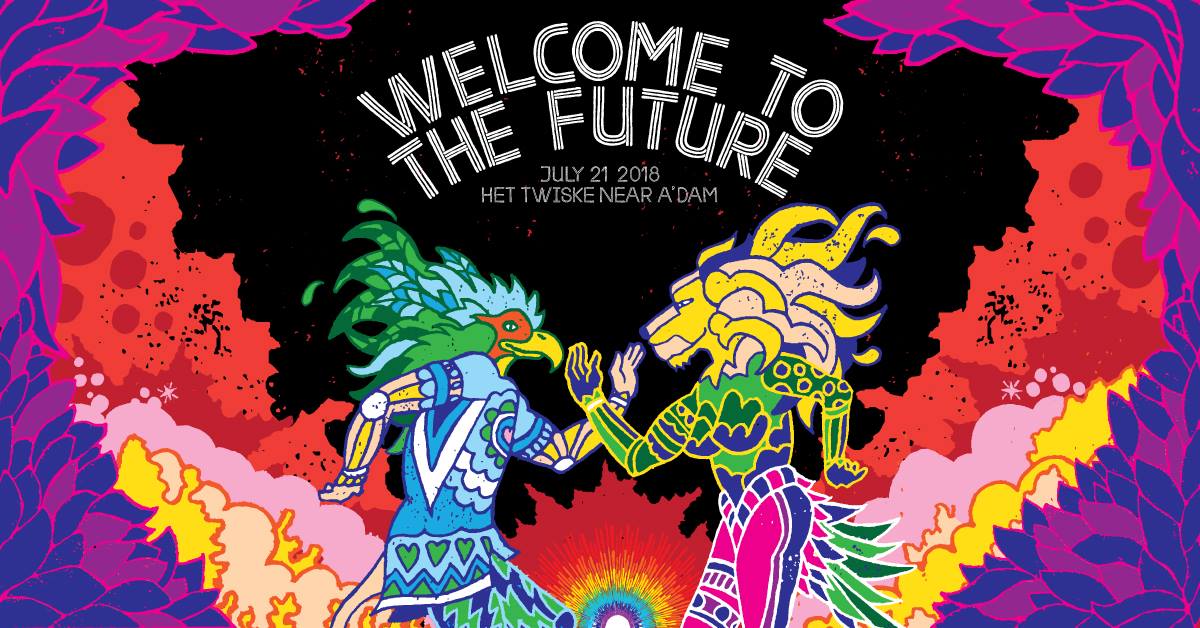 The Gardens of Babylon: The Monastery & Three NeverEnding Nights (July 27 – 30th)
The Gardens of Babylon was an idea born through meditation on the playa of Burning Man and then launched in Amsterdam in October 2016. After many successful events around the world they will host their first festival with a breath-taking lineup. The event will be set at a beautiful monastery just across the Dutch border into Germany, so it's not technically the Netherlands but we had to make an exception for this one! Don't miss this debut festival which will surely be three unforgettable nights!

For the sixth edition, Dekmantel Festival returns to the Amsterdamse Bos and various locations around the IJ River for a 5-day program filled with extraordinary music. With two opening concerts on Wednesday, more than twenty on Thursday and a pack-jammed line-up on Friday, Saturday and Sunday in the woods, the festival will make way for contemporary tastemakers and emerging talent, whilst keeping sight of dance music's legacy and roots.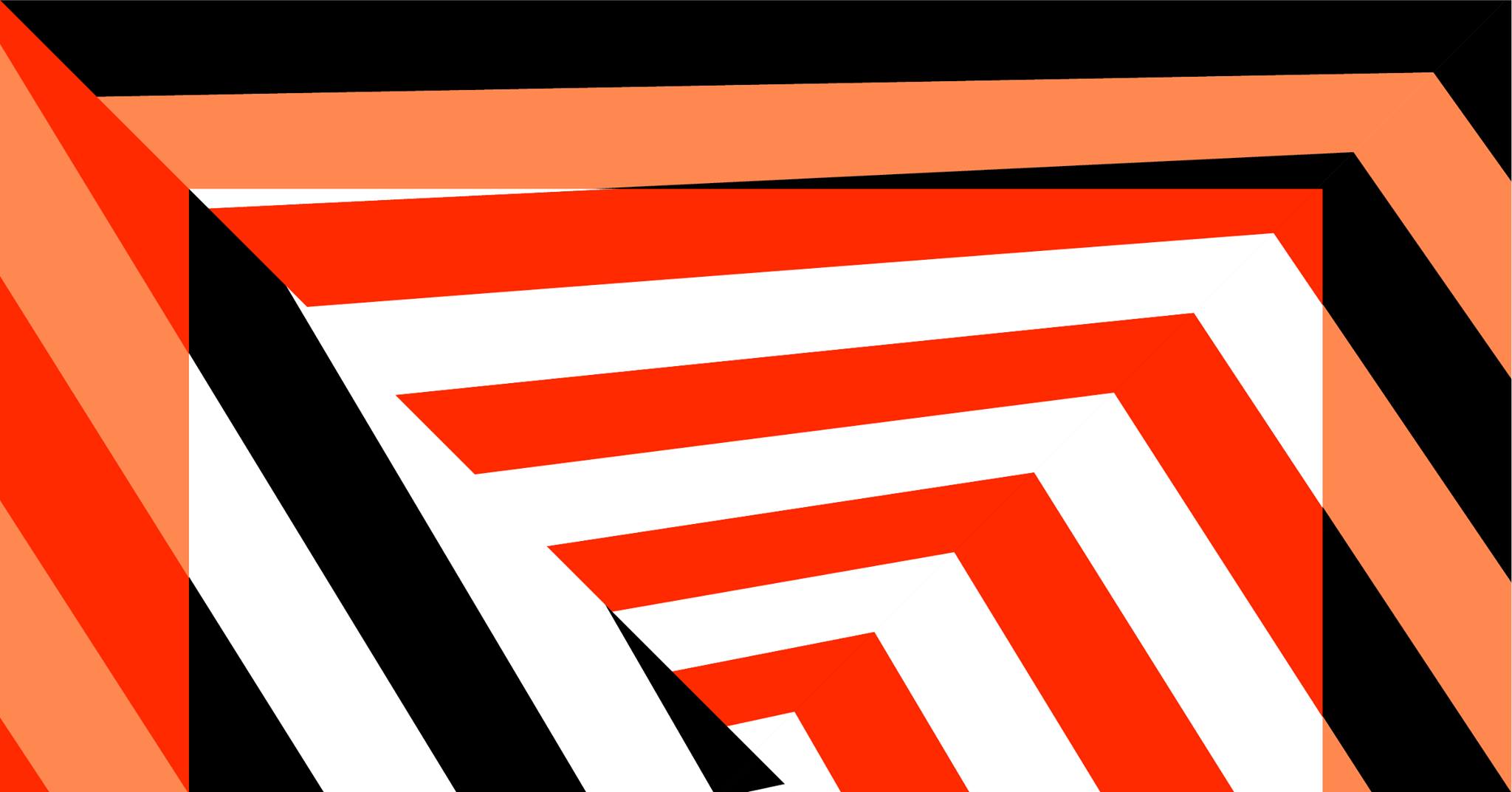 Drumcode Festival (August 18th)
Acclaimed Swedish techno DJ Adam Beyer and legendary Dutch event producers Awakenings are teaming up to curate the highly anticipated first edition of Drumcode Festival.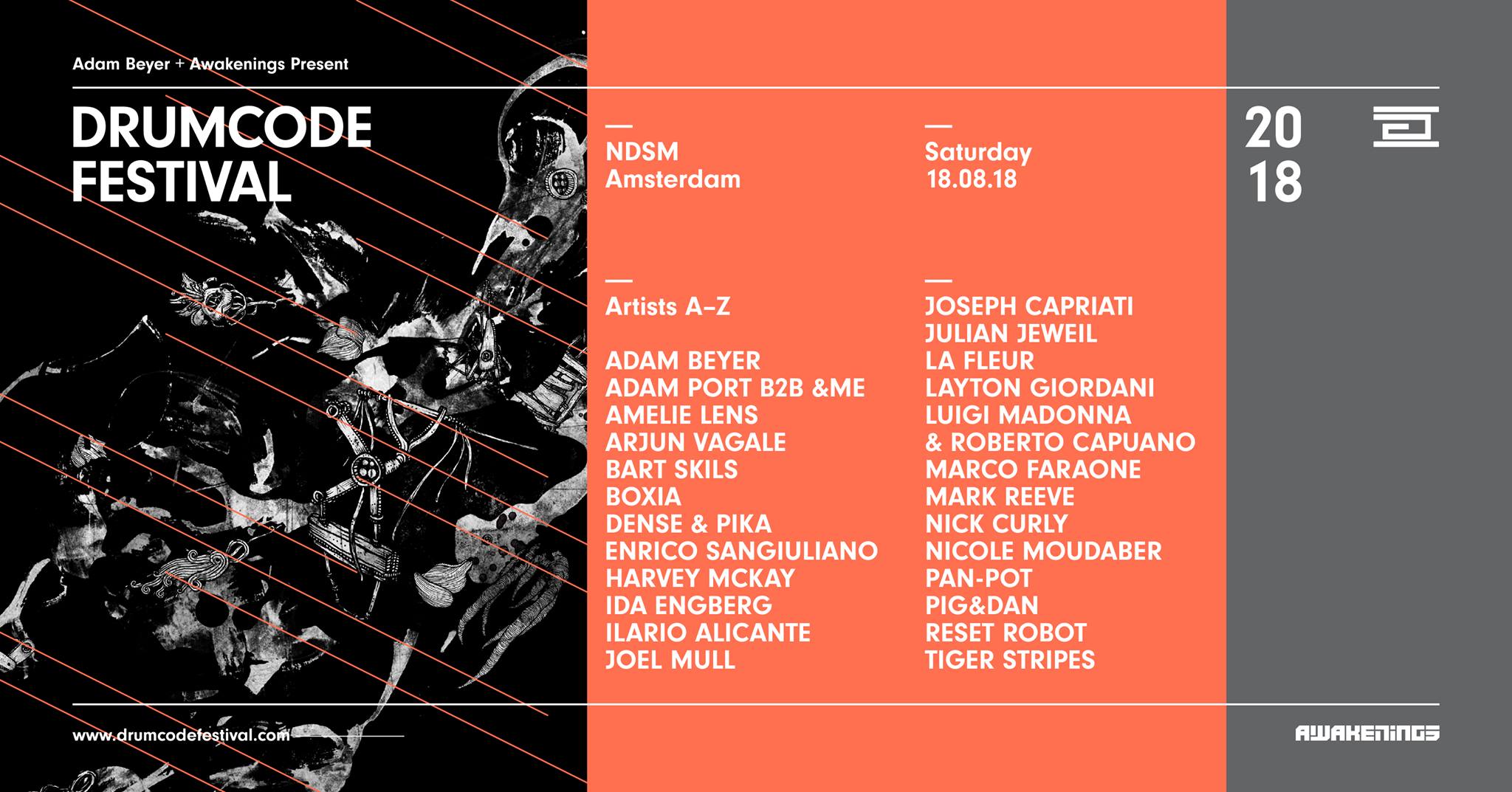 Paradigm Festival (August 10th – 13th)
This boutique festival that is put on by the promoters of the Paradigm nightclub in Groningen has kept a loyal following over the past eight years for its creativity and fine music selection. If there was ever a reason to make the trip up to Groningen this is it!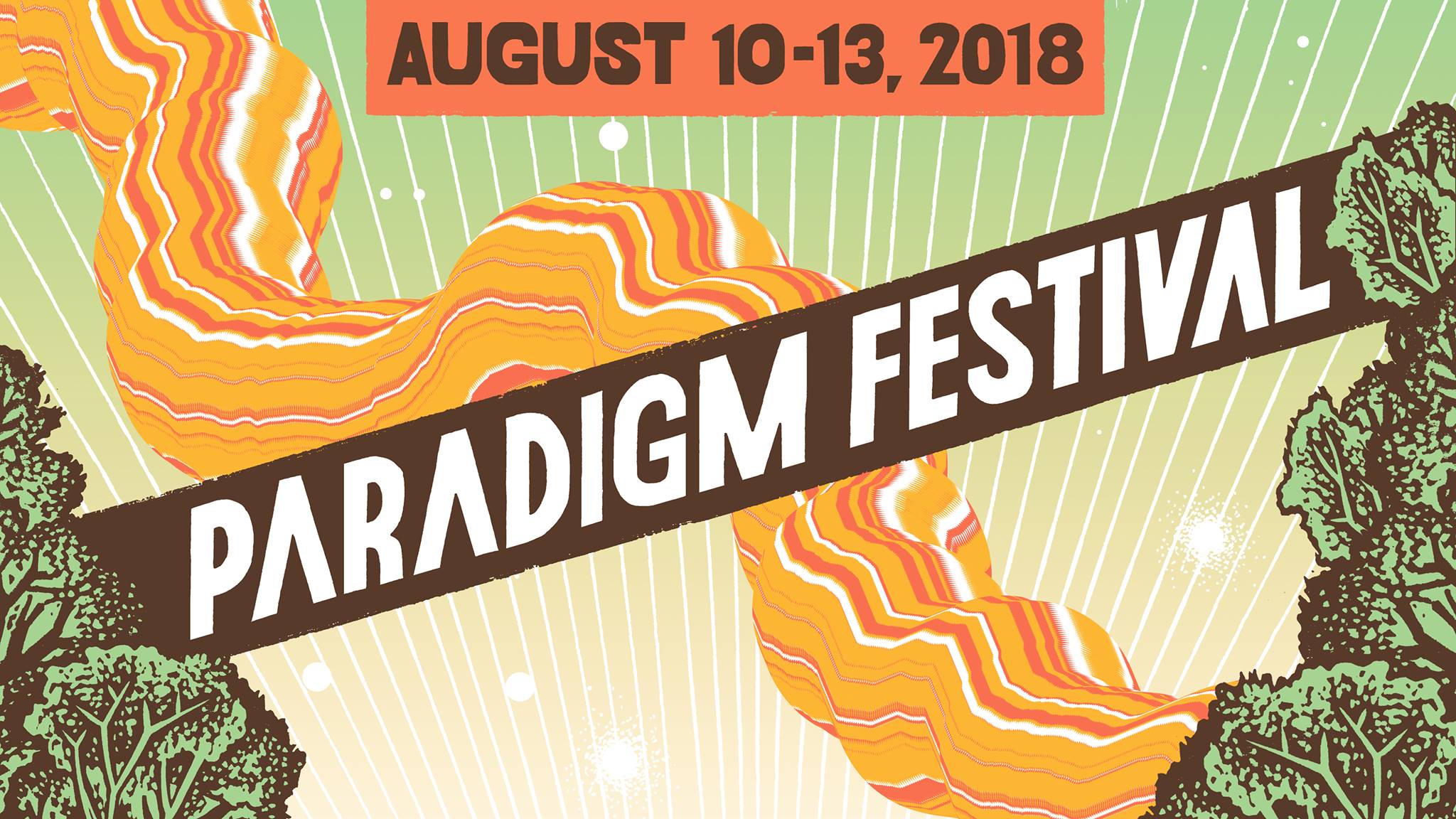 This is the festival for seasoned house veterans and newcomers that want to enjoy the best live acts and DJ's, at arguably the most scenic park in Amsterdam. There is a lot to explore on both sides of the lake so get there early and keep your fingers crossed for a sunny day!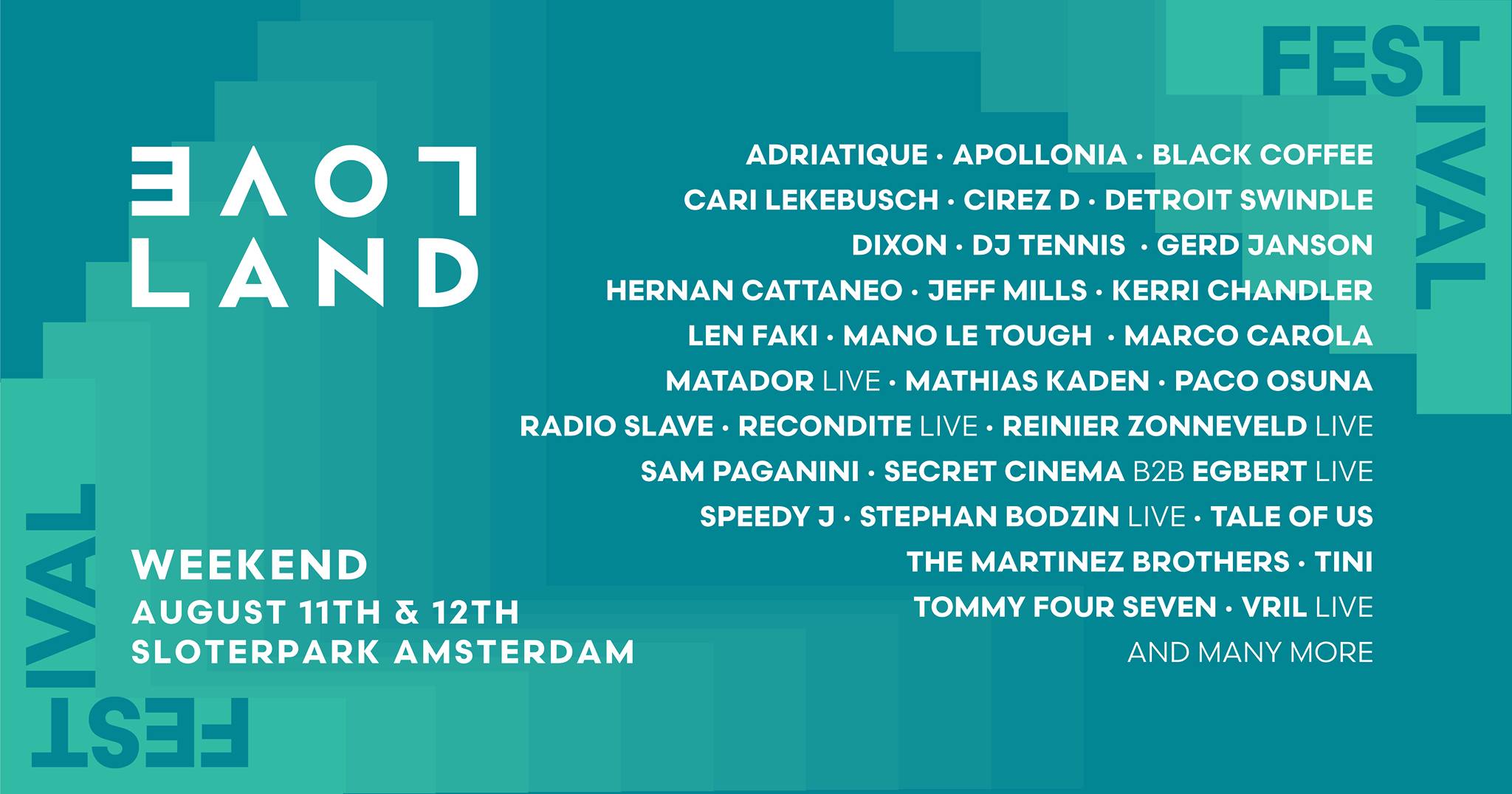 It's rare to party on a beach in Amsterdam so when you get the chance, take it! Not only will you be able to dip your feet into the sand with the wind in your hair while your ears feast on amazing music but the size and production level of this beach party will also impress you. You can find intimate settings or large stages, whatever mood you're in, you'll find a spot that suits you at the Bjliburg Aan Zee during Straf_Werk.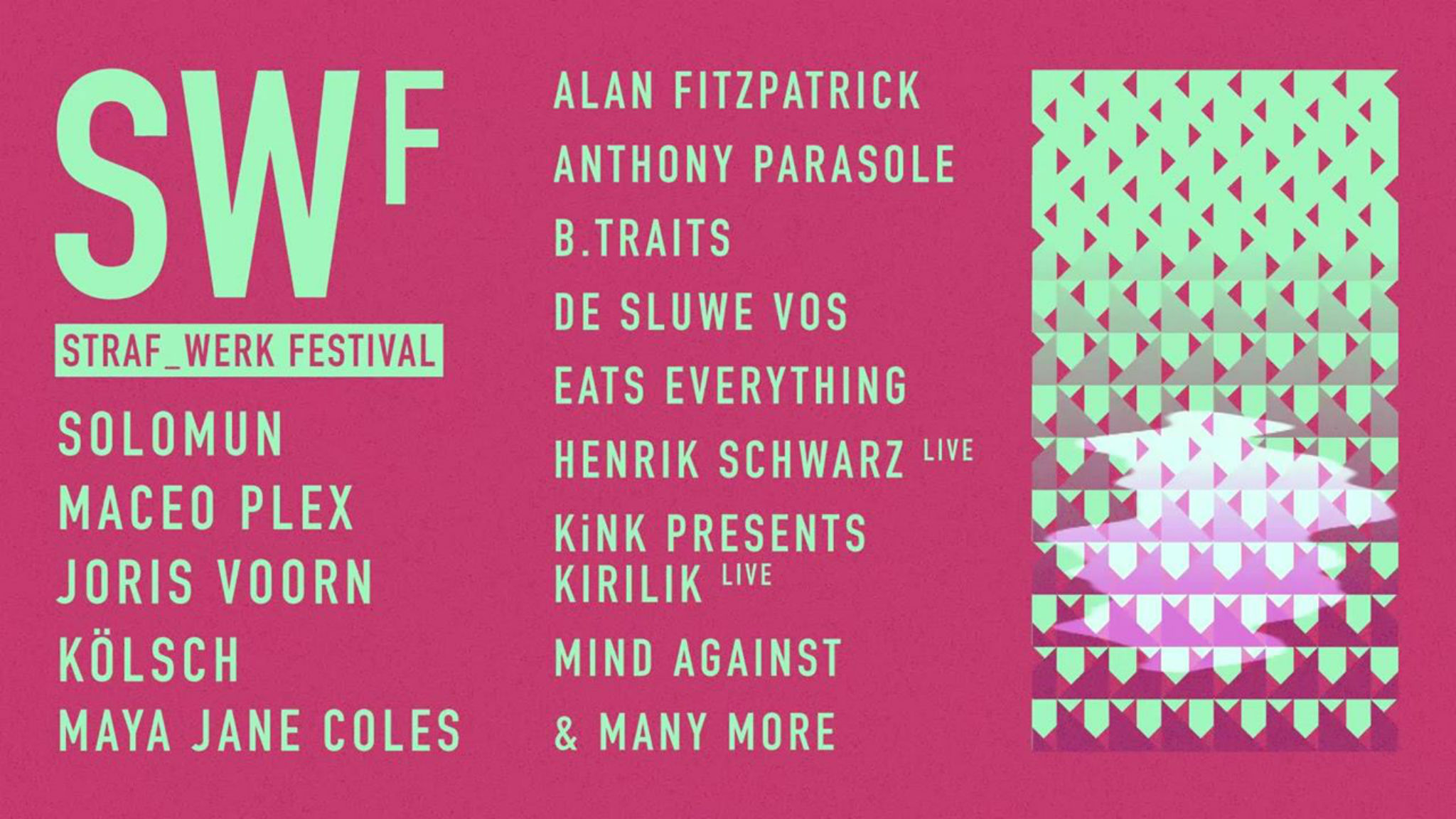 El Row Town Festival (September 8th)
Party chickens get your feathers in order because Rowgelia is coming to town for her very first festival in Amsterdam! This is sure to blow the roof right off the barn!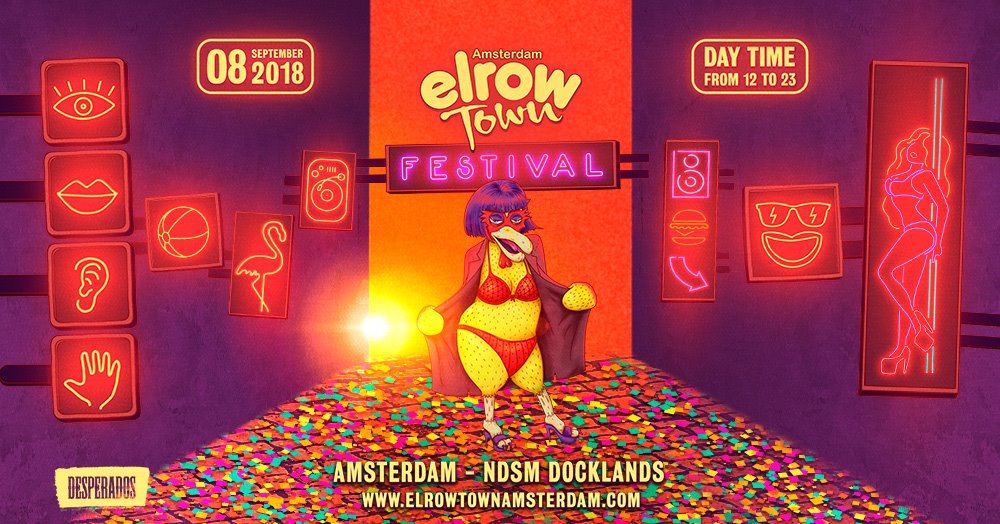 Into the Woods (September 14th)
This festival which is tucked far into the woods will take you on an adventure fit for magical creatures. You'll find huge art installations, adult-sized tree forts and gnomes decorating the pathways to the stages. It's a very interactive setting that shows the true Dutch culture and attended by a more of a local crowd. This will be a great way to finish your summer festival season!
If tickets are sold out check ticketswap.com, they're the most trustworthy site for original tickets. Good luck and have an amazing summer!