Buy link: sonarkollektiv.lnk.to/tteo
TTeo is the pseudonym of Matteo Capreoli – a half-German, half-Italian singer, songwriter, multi-instrumentalist, and producer with a deep musical heritage. Fernando Antonio Capreoli, his father, left Salento in southern Italy for Germany in 1970, before forming the disco-funk-rock outfit Lovexpress, made up of mainly Italian and Scandinavian musicians, playing drums in the band and touring Norway, Sweden, and Denmark from 1974 to 1979.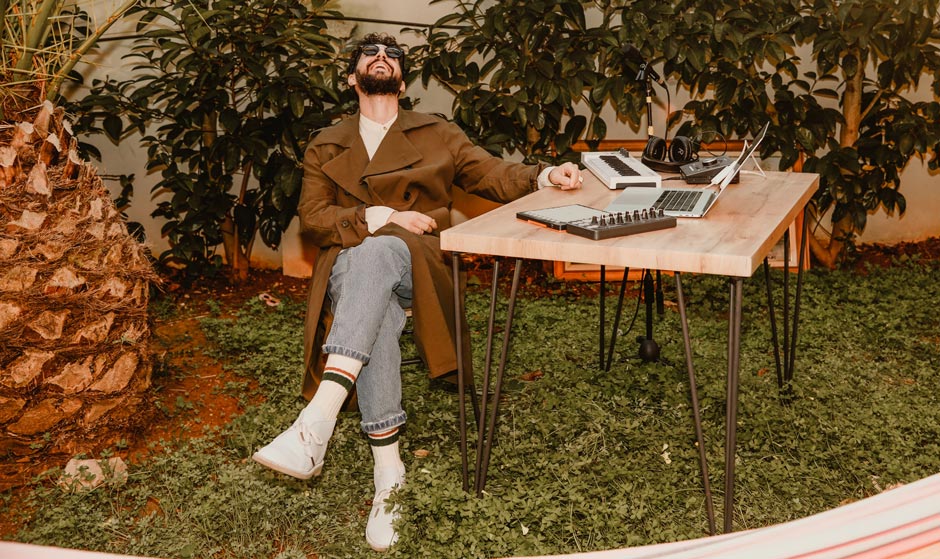 TTeo himself signed with Sonar Kollektiv in 2020, releasing the Salento EP, named after the place of his father's birth. More recently, though, he was serendipitously handed a batch of cassettes by his dad of some Lovexpress live shows from the late 1970s. TTeo was deeply impressed by the quality of the music and got his father to digitize them immediately! These recordings form the basis of, and the inspiration for, his latest LP – Lovexpress77, and are the only known recordings of the band who never quite made it into the studio to lay down an album.
The second single to be taken from Lovexpress 77 is the gospel flavored 'Follow Me'. TTeo dug deep into the original band's samples for this song, especially the vocal and drum parts. The Lovexpress band was led by Afro-American singer Joe Boston, who sings with Leo, the bass player in the band. As an Italian playing and performing ostensibly what was American music, it's often hard to decipher exactly what the lyrics are. This was very much the case here! The closest TTeo could get to it was the phrase "Follow Me", doubling up with his own vocals on top and adding singer-songwriter Kristine Bogan into the mix, who supplements the chorus beautifully.
Release date: September 14th, 2023.