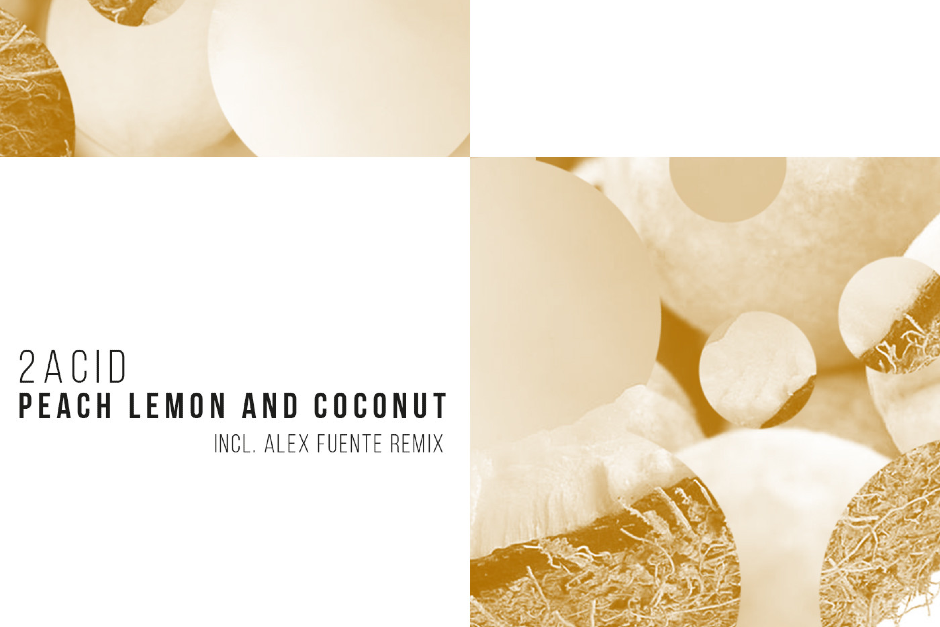 2acid – Peach Lemon and Coconut – 21th Street Records
Italian producer and instrumentalist 2acid has been breaking waves with his unique concoction of fresh vibes, micro-minimal sounds, and restless curiosity, as his catalog has seen him dab in various genres, showcasing a cultured palette that feels free without the weight of traditional structures. His latest release, 'Peach Lemon and Coconut' sees 2acid sun-soaked, conjuring those feel-good soundwaves.
Record opener 'Lemon head' dives in with a tense intro, decompressed by the wobble bassline that paves the way for warm, glossy disco strings that run carefree as the slow-burner blossoms into a delicious neon scene where classic 80s stabs take the lead for a technicolor ride.
Right down by the pier, 'Coconut ass' features a low-hanging-fruit-bass, embedded into a solid frame for a beautiful contrast, where flavorful keys swell, building plush clouds, as the track struts without a rush, just delving in the moment, reaching for pure bliss.
The last original cut, 'Peach Skin', is built on tense strings that welcome the presence of anchoring deep stabs and sultry vocal samples, creating a silk-laden, subtle affair, as arrangements speak to each other in a most jovial conversation that goes down like lemonade on a blistering summer sky.
For the finale, 'Peach Skin' goes under Alex Fuente's knife, reimagined as a skitter-beat collage, an aqueous interpretation that climbs up to the firmament, only to freefall and start over again in absolute joy.
2acid's 'Peach Lemon and Coconut EP' is out now, via 21th Street Records. Grab your copy here.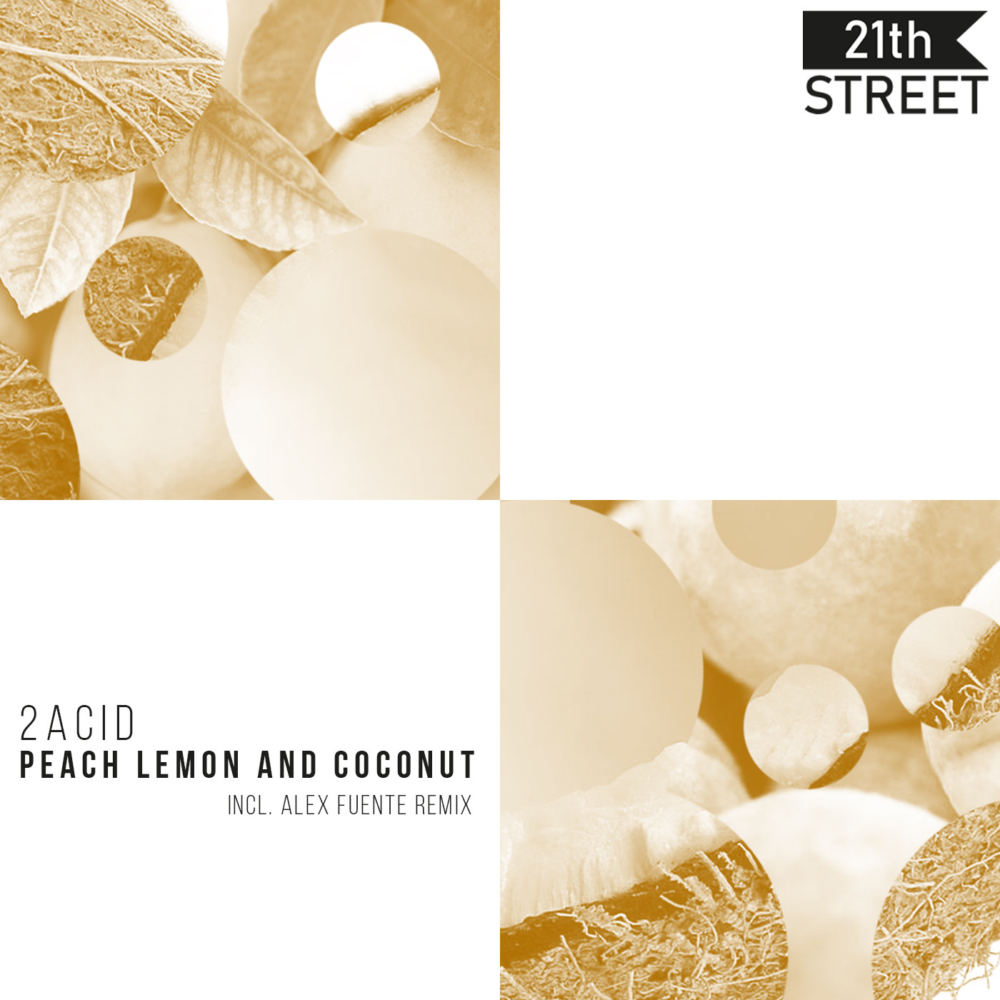 Tracklist:
Lemon head (Original Mix)
Coconut ass (Original Mix)
Peach Skin (Original Mix)
Peach Skin (Alex Fuente Remix)