With their beginnings in Brooklyn, back in 2011, All Day I Dream has since become an international sensation. Now a summer installment in Toronto, ADID beckoned dreamers to once again unite on the historical grounds of Fort York in city's downtown. Once a place of war and defence, the grounds now hold an annual space for the eclectic label's team.
It's safe to say that when it comes to the weather and its alignment with an All Day I Dream event, there is a certain element of sheer kismet that calls upon fluffy clouds to float aimlessly in a sky of mesmeric blue hue. And even in the most bipolar forecasted moments where grey clouds and rain enter the space, it's never long before it clears over with if not one, but two gleaming rainbows. Yes, an ADID event really does possess those cliched "create your own reality" moments that have us basking in sensually melodic music in a garden of eden-like ambiance. On this day, kismet was clearly on our side.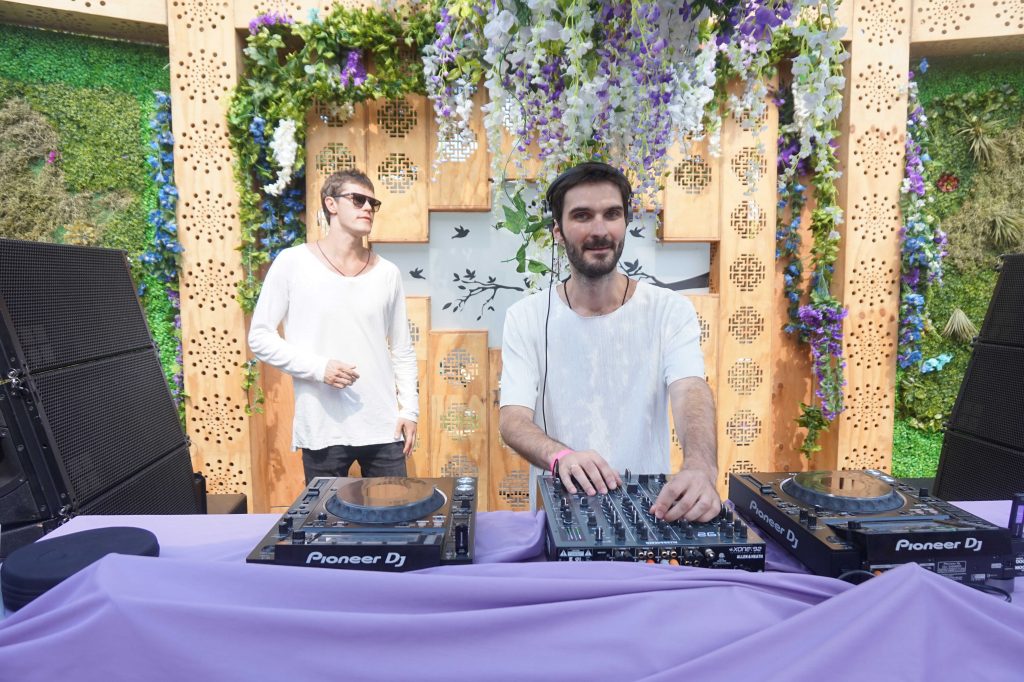 As usual, master dream weaver Lee Burridge successfully manifested the music moment that was enraptured with lovely, gorgeous, melancholic tracks. The essence of uninhibited social interaction, was evident as dreamers came together to experience a level of connectedness that is unmatched by other festivals. In for the adventure were All Day I Dream residents, Moscow house duo Gorje Hewek & Izhevski and the lovable Yokoo, who set the dream in motion. These international aficionados knew exactly how to lull dreamers into a musical trance, effortlessly sustain the enchanting and ethereal atmosphere.
The event's allure is most often the weather and its uncanny ability to appeal to all five senses. Food trucks, face painting, sound healing, chakra balancing, jewelry and clothing vendors, are all perfectly infused into the experience. Make no mistake about it ADID is a fine-tuned dream machine that exposes attendees to all levels of the music reverie.
Synonymous with the events are the many structures, including the DJ booth, that are built partially from bamboo, and adorned with flowers and lanterns floating gently above a grassy dance floor, adding a natural touch to the outdoor experience, which is also an integral part of the event. I was captivated by the grandiosity of the whole set up and wondered who else was involved in making the magical ADID experience a vivid and everlasting adventure for so many. So, naturally I dipped back behind the scenes to witness the team of professionals who help make the music coming off the decks sound so crisp and clear. Thank you to the incredible sound crew for making the dream sound so true to life. Even Lee Burridge himself ensure that the behind the scenes staff were thanked. Yet, another testament to his outstanding gracious and humble character.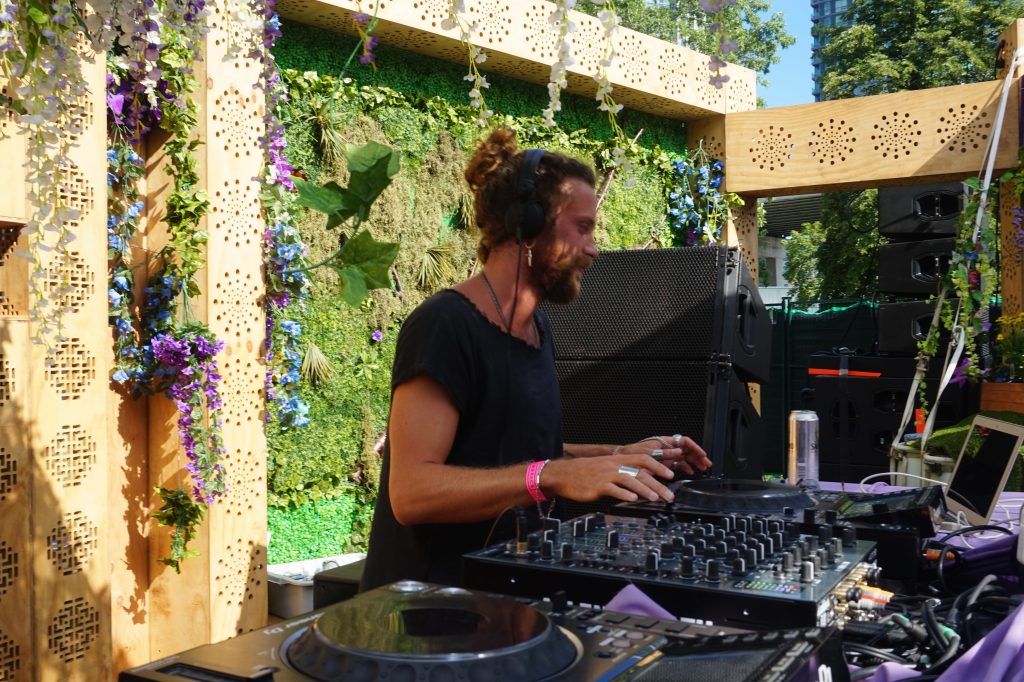 The music itself had a beautiful ebb and flow, that is characteristic of their journeys. The constant four to the floor that remains consistent and confident in each event and set is what lulls dreamers time and time again. You're left feeling like you've lost all sense of time, and you've slipped into the twilight zone menagerie of higher-end chord changes that blend into low paced filtered grooves and a level of bass that mimics and matches your heartbeat. After a certain point it became evident that these melodic muses had this planned from the get go!
Much like last year, I was left with the feeling of absolute tranquility and of not wanting to wake up from this magical music moment. I left with a grounded, uninterrupted and transportive feeling, so much so that an after party was unnecessary. With the plethora of festivals that seem to be flooding the industry lately, ADID upholds the original essence of coming together for the love of music. But make no mistake about it, we as an audience must uphold our responsibility to preserve the spirit of the All Day I Dream odyssey. On this occasion, a collectively bound community of dreamers united as passionate, like minded creative hearts who smiled without a care as the sun dissolved into the night, and once again the dream became part of our existing reality.