Amine Edge & DANCE have proven to be pioneers when it comes to bringing the hood to the club. With a exhausting tour around the world and numerous releases, 2015 marked a important year for the duo. Not only did they perform jam-packed sets in over 100 venues, but their production talents were showcased on a handful of popular reworks. Their trademark sound of Hip-Hop house music has earned them fans worldwide, with tracks such as "Going To Heaven With Goodie Goodies", "Bitches in The Project" and "Halfway Crooks" hitting the top of the Beatport charts.
After a busy first semester, including live sets at Coachella, Amnesia and Cream in Ibiza the French duo want to thank their fans with an album named "Past Before Future", which they will be releasing for free in August.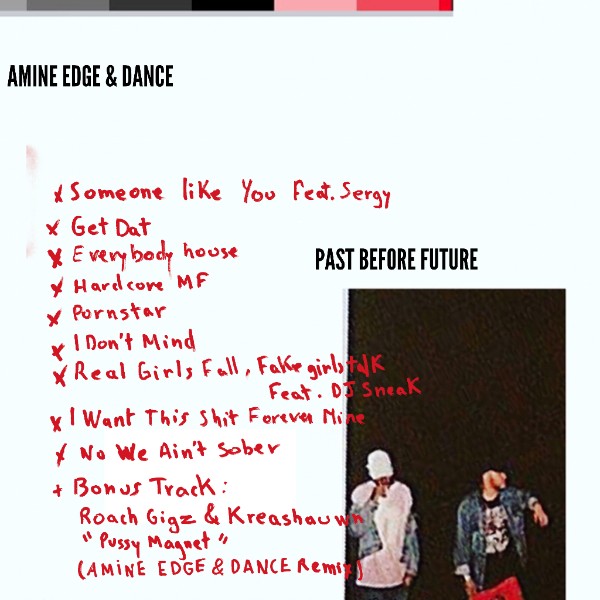 The album is a collection of 10 unreleased singles and remixes from some of their favorite artists, including Drake and Kreayshawn. The lead single "Real Girls Fall Fake Girls Talk" which they wrote with the House music pioneer, DJ Sneak, is an up-tempo house track with ghetto attitude and is a taste of the infectious tracks that the duo are yet to release.
At the moment the album release will be supported with a United States tour
7/29 @ 301 / El Paso
7/30 @ Bungalo / Dallas
7/31 @ HARD Summer
8/2 @ Euphoria / Portland
8/4 @ Tier / Orlando
8/5 @ Flash Factory / NYC
8/6 @ Shambhala