Andrey Pushkarev continues to move floors with a combination of profound musical knowledge, unique professionalism, and a meticulously gathered vinyl collection.
His exquisite taste, sharp skills at the decks, and uncompromising nature have won him a great deal of respect and admiration as a committed promoter of quality music. Now, Andrey is doing his world tour debut playing in 20 cities over the next 4 months. We had some time to speak with him about the tour and a few other things.
Electronic Groove:  Hi Andrey, thanks for taking the time to chat with us. You're celebrating two decades of music collection. What do you think of your journey so far?
Andrey Pushkarev: My pleasure guys and thanks for your questions. All the events that have occurred so far brought me great joy. The response from the artists, guests, the promoters and the music lovers has been warm. This tour is first and foremost a moment to truly thank everyone who made this 20-year journey possible with their sincere support and their honest love for music and club culture. 
Electronic Groove: Your 20-dates world tour just started. What are the expectations for it? Any particular date you are looking forward?
Andrey Pushkarev: I am looking forward to every single date. The main idea was to keep the tour a little more personal: most of the events are organized by promoters I've played for and connected with in the past: the first gig was in Moscow at Gazgolder (I feel very close to the Slowdance crew) and I'll finish with my annual December stop-over at A38 in Budapest. All the guests invited are friends and artists I respect personally and artistically. The tour also includes a few gigs in places I have never been and lined up with great artists like Margaret Dygas and Cassy who I have never had the pleasure to play with. 
Electronic Groove: Are there any places you'll visit for the first time during the tour?
Andrey Pushkarev: Reykjavík where I was last week. There is something very special and romantically raw about the city and the people. You can really feel the power of nature: the people have a true and honest attitude. I will travel to San Juan in Puerto Rico for the first time where I will play for Groove & Flavor. I was also in Rome for the first time – I played at Circolo Degli Illuminati. There was not enough time to explore the city but the club's crew are great hosts and the Italians really know how to heat up a dance-floor. I will also be in Milan for the first time. I will play at Sorgente Sonora with Margaret – very excited about this.
Electronic Groove: You'll be accompanied by some of your artist friends throughout the tour. What made you choose them in particular? 
Andrey Pushkarev: No particular reason to be honest. The whole process of inviting them came very natural during my travels in the first part of the year. I simply met them at gigs and asked if they would be happy to be part of the Northern Lights Tour. I kept the invitation process open and spontaneous.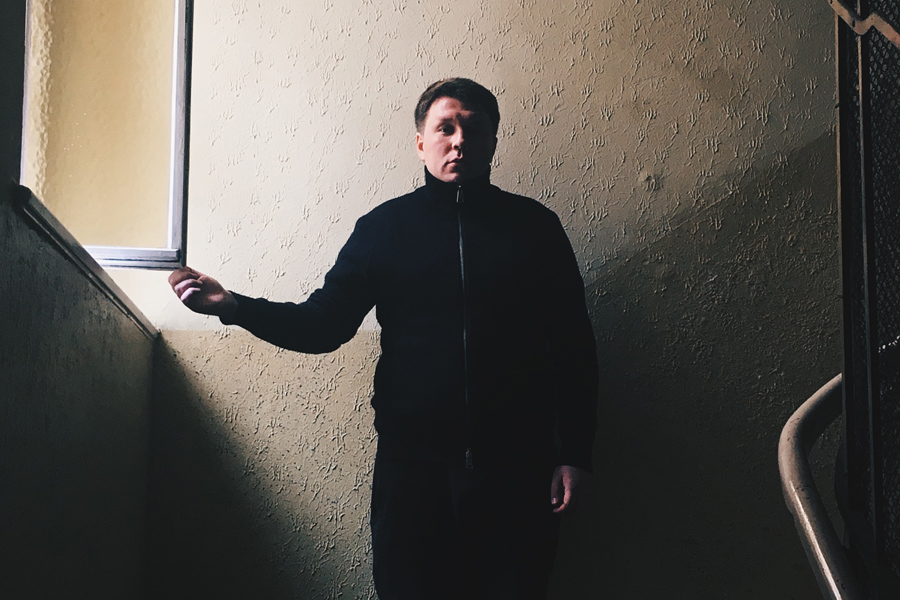 Electronic Groove:  Now let's talk about your hometown. What do you think about the scene in Russia? Do you feel inspired when you play there?
Andrey Pushkarev: Always. If we speak about Moscow I believe that so much more can be done. It can be controversial for some aspects but it remains the scene where I developed personally and artistically. 
Electronic Groove: Our readers would definitely like to know some of the records that you'll carry with you during your tour. Can you share two or three?
 Andrey Pushkarev: Well, below are a few records I bought recently, and I'm playing them quite often in my sets: 
1) Grad_U – Redscale 08 (Redscale) 
2) Diego Krause, Yamen & EDA – Split EP (Organic-Music) 
3) Jerome.c* & Dubfluss – Friendship Connection Part.1 (Sleepless Musik) 
Electronic Groove: What's next for Andrey Pushkarev? What are your plans after your tour ends?
Andrey Pushkarev: Go back to the studio. The desire to start a label has been crossing my mind several times during the last year therefore I might start to put down some ideas around this 🙂
Catch Andrey during his coming tour:
11.11 Viva Recordings – Seattle, US
12.11 Sound Department @ Monarch – San Francisco, US
17.11 BNP Club @ Bartó – Córdoba, AR w/ Cassy
19.11 Undertones feat. Classic Airlines @ Niceto Club Lado B – Buenos Aires, AR
25.11 The Warehouse – Santo Domingo, DR w/ Dana Ruh, Luijo
26.11 Groove & Flavor – San Juan, PR
02.12 Sorgente Sonora @ Dude Club – Milan, IT w/ Margaret Dygas
09.12 Club Midi – Cluj-Napoca, RO
10.12 La Mission @ Bellona Club – Lyon, FR w/ Varhat
16.11 Watermelon & This Side Up @ Parallel 37 -Barcelona, ES
17.12 A38 – Budapest, HU