Three different artists will be performing Live during the night.
Pantha Du Prince, the fantasy brainchild of Berlin-based techno composer-producer, Hendrik Weber hits London tomorrow, courtesy of the guys at Avant Garde and their 'Live' concept. Live electronica is something of fetish for them, and they've been trying to lay their hands on the aforementioned Weber for many a year!
The Steelyard plays host to Pantha's live show, which promises to be an audio and visual journey into his psyche. "I try to find something that combines ear, eye, body, feet, and all the other senses, and also transcends these senses and brings them back into a holistic experience. It's an entry into a world that is fantastic, but also very down-to-earth", explained Weber.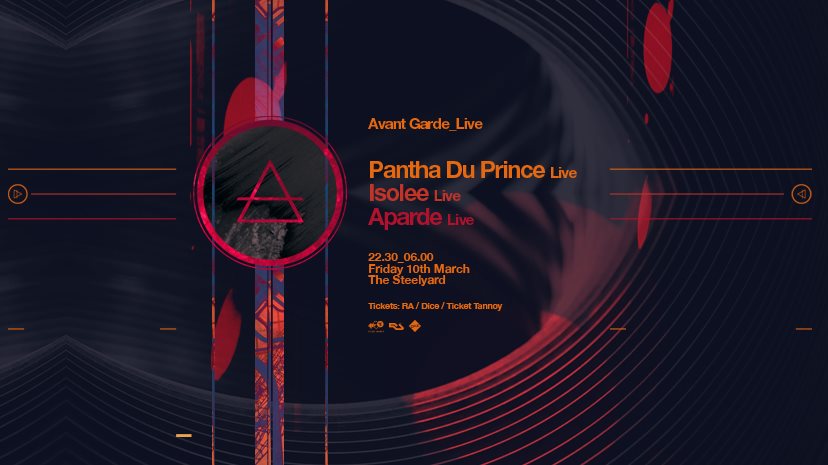 Joining Hendrik Weber on his journey will be revered DJ and Producer Isolée aka Rajko Mueller. The critically acclaimed Pampa Music purveyor brings his signature "indie electronic pop" meets "ambient techno" sound, guaranteed to keep you smiling and moving all night long. Paul Schroder, better known as Aparde, rounds up the live triumvirate bringing his "emotionally touching", eclectic style.
Avant Garde Live will be taking place on March 10th at London's The Steelyard. This weekend's pick promises to be a night where you can lose yourself in the music. Still some tickets available, grab yours here.
Watch below last year 'Live' event video with Christian Loffler, Kiasmos, Extrawelt, among many others.