Celebrating Warp Magazine's 11th anniversary.
Björk is considered a seminal worldwide artist. During her career she has broken music and visual boundaries, allowing her to express all her artistic feelings. This time she presents her most recent endeavour 'Björk Digital', an exposition where attendees can immerse in her world through virtual reality (VR).
The art and technology gathering is organized by renowned Mexican magazine Warp and Casa Morelos taking place at Ciudad de Mexico's Foto Museo Cuatro Caminos, starting March 21st during 50 straight days till May 7th.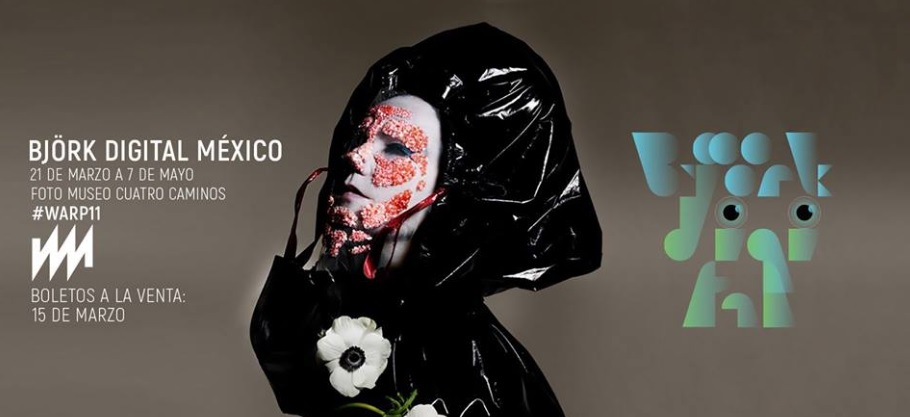 The expo has been recently presented at cities like Tokio, Sydney, Montreal, Reykjavík, London and others, hosting Björk's avant-garde experiences including 'Stonemilker VR', 'Black Lake', 'Quicksand VR', 'Mouth Mantra VR', 'Family VR' and 'Notget VR'.
Besides the just mentioned the Iceland-based artist will be also presenting a mastered retrospective of her videos, including ones directed by Michel Gondry, Spike Jonze, Alexander McQueen. The Biophilia Room will be an educative space that shows Björk's innovative apps and her customized tools, inviting all to explore science, technology and music.
For more info visit the expo's website.