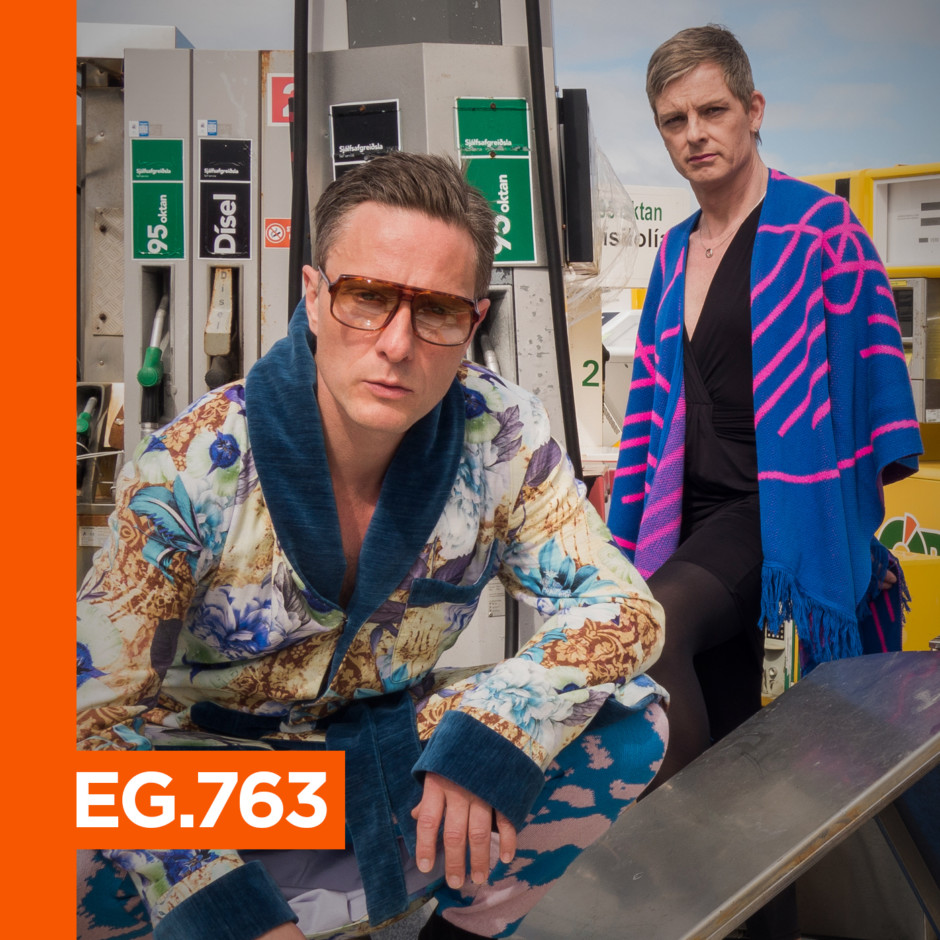 Photo Credit: Kjartan Hreinsson
GusGus just released the first part of 'Are More Flexible' remixes including Metrika, Henry Cullen, David Alvarado, among others. Grab your copy here.
"The set is essentially a snapshot of what I play in my longer sets. I like to start my sets with eclectic indie records and then progress into "techier" stuff that carries emotional and ethnic melodies without being too tacky, sentimental, or boring. This mix encompasses my kind of party: techy driving stuff with a dash of strangeness, melodies and punk" – Biggi Veira from GusGus
GusGus was initially formed in 1995 as a film/music collective. This spawned a short film and a critically acclaimed best selling album in Iceland.
After striking a deal with 4AD in 1996 they became one of the most sought after electronic music acts out of Iceland.  With the release of Polydistortion (4AD/Warner) in 1997, GusGus solidified their worldwide status to sold-out shows all over the world
GusGus has had a span of nearly two decades in which they have done nearly every style of electronic influenced music.  From techno to trip-hop, from house to progressive house/trance to pop, this collective has made each style their own.
The current line up consists of founding members: Biggi Veira and Daníel Ágúst.
With their album "Mexico", GusGus once again present the audience with magical soundscapes that go from synth-pop "Obnoxiously Sexual" to deep techno "Mexico" to progressive house "Airwaves" and the chart topping stomper "Crossfade".  The combination of the vocal artistry of Daníel Ágúst and the raspy melodic voice of Högni surrounded by mesmerizing electronics, haunting grooves, with subtle string and brass arrangements blending in, creates a very unique and powerful sound produced by mastermind Biggi Veira which has been leaving audiences clamoring for more.
In 2018, the band released their 10th studio album, Lies Are More Flexible. The 8-track LP drew influence from far and wide, resulting in a diverse mix of ambient, down-tempo, progressive dance and neo-electronic production infused with attitude derived from 80's Italodisco and Synthwave. This album released marked the first studio album release following a 4-year hiatus following the release of 'Mexico. The band spent this time touring the glove while honing into their sound through self-released demos and remixes. 

GusGus are one of the most sought-after and longstanding electronic acts from Iceland. Armed with a legendary, must-see live show that encompasses all the elements that they are known for, GusGus extend their tracks and warp their soundscapes on stage in a way that unique to each performance. World-renowned for their genre-defying style, an eclectic infusion of modern club culture and echoes of the past, they have remixed legendary acts such as Depeche Mode, Björk, and Sigur Rós, and have consistently found increasing relevance within an ever-changing electronic music scene.
01. Gusgus – No Manual
02. Rigopolar – Espiral
03. Pezzner – I Am You
04. Pardon Moi – Power to the People (Damon Jee Remix)
05. Giorgia Angiuli – I Shall Never Ever Forget You
06. Raxon – Vortex Cortex
07. Max Cooper – Organa (Patrice Baumel ' Balance Remix)
08. Gusgus – Backlit
09. Giorgia Angiuli – Copenhagen (Gusgus Remix)
10. Tone Depth & HOSH – Express
11. Rob He's – Clear Mind
12. Reset Robot – Denial