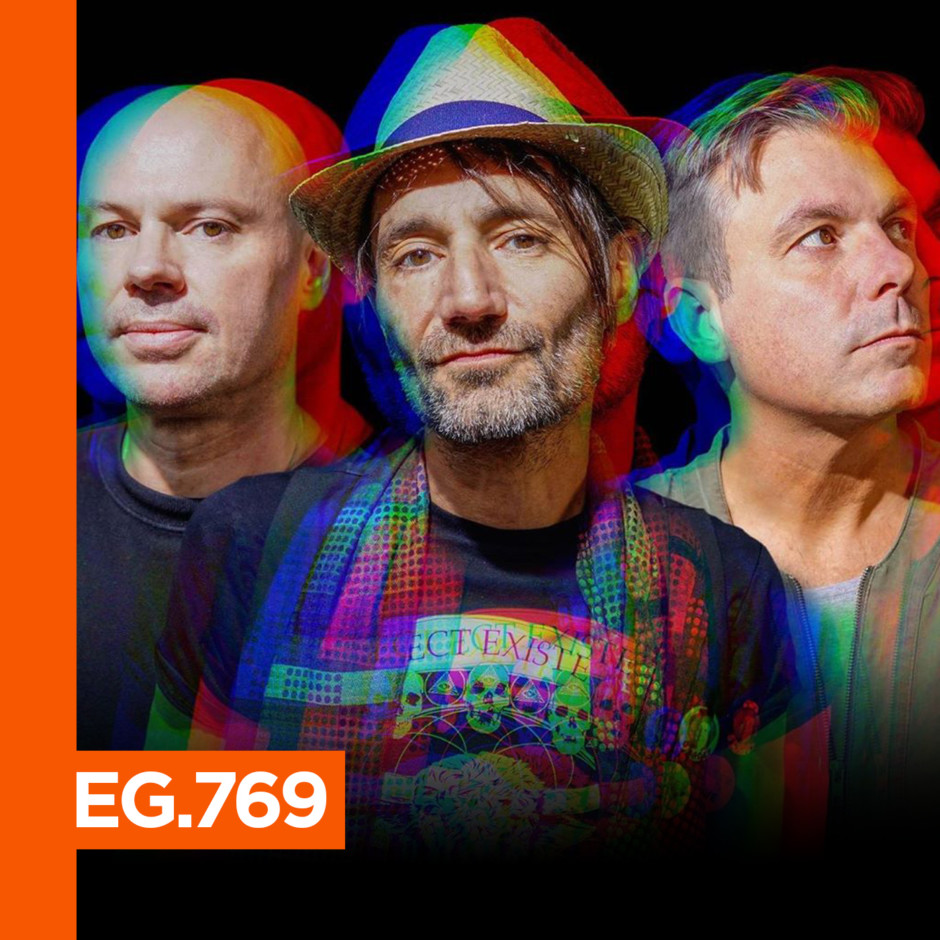 Recorded Live in St. Petersburg, Florida on Nov 23rd 2019.
3D is the newly formed creation between iconic producers/DJs Danny Howells, Darren Emerson and Dave Seaman, who collectively bring decades worth of experience in the electronic music realm. The three now expand their sound as 3D, where they aim to elevate their craft as producers and DJs. 3D officially launched February 2017 when they made their world exclusive debut at The Box at Ministry of Sound in London. Their performance style is deeply rooted in spontaneity and sonic curiosity, as each artist brings his own distinct touch to the stage, delivering only the best in deep house, tech house, techno and everything in between in one massive B2B set. Still, to truly understand the wide-spanning scope of 3D, one need only dive into the accomplished history of each individual member.
With over 20 years experience, Danny Howells has built a legacy for himself via his broad musical tastes and impeccable ear. Danny has held residencies at world-class venues like Arc, Ministry of Sound, Twilo, Renaissance, The End and Bedrock. He's best known for his numerous acclaimed mix albums, which include multiple contributions to the Global Underground series and his three-part 'Nocturnal Frequencies' series for Obsessive, as well as his revered Dig Deeper imprint, which has grown to international recognition since launching in 2008.
As one of the original founding members of legendary electronic act Underworld, Darren Emerson has remained a true innovator for more than 30 years. His pivotal Underworld classics, including 'dubnobasswithmyheadman' and 'Born Slippy', still serve as the genre-defining releases of the '90s electronica boom. He's since continued to push electronic music to new dimensions via his dual imprints, Underwater and Detone, as well as his collaborations with and remixes for Depeche Mode, Björk and The Chemical Brothers, to name but a few. Forthcoming releases for Carl Cox's Intec and John Digweed's Bedrock imprints are already lined up for 2018.
Over almost three decades, Dave Seaman has helped create and curate the future of electronic music. As a former editor of Mixmag, he's the man behind era-defining labels Stress and Audio Therapy, in addition to his countless mix compilations for the Global Underground and Renaissance Masters series. He's also collaborated with and remixed some of the world's elite artists including Pet Shop Boys, David Bowie, New Order, Sasha and Underworld. Dave's latest venture, Selador Recordings continues to flourish, having already notched up label showcases at the likes of Watergate Berlin and Space Ibiza.
Indeed, it's with Selador that the sound of 3D now comes to life on the group's debut EP, which features a new original track from each member. On 'Earthlings X', his first new original music in six years, Danny Howells delivers a masterful house cut that's deep, sophisticated and warm all at once. Darren Emerson's 'Brooklyn' revolves around relentless techno power that pierces like a sharp knife while retaining a large slice of funk. For his part, Selador head honcho Dave Seaman returns to his home base with 'Hired State Of Unconsciousness', a percussion-heavy house track with a hypnotic bassline and unearthly vocal refrain sure to mesmerize the dance floor.
As ever, Danny Howells, Darren Emerson and Dave Seaman stand at the vanguard of electronic music. 3D is the culmination of all their years combined into one revolutionary sound.