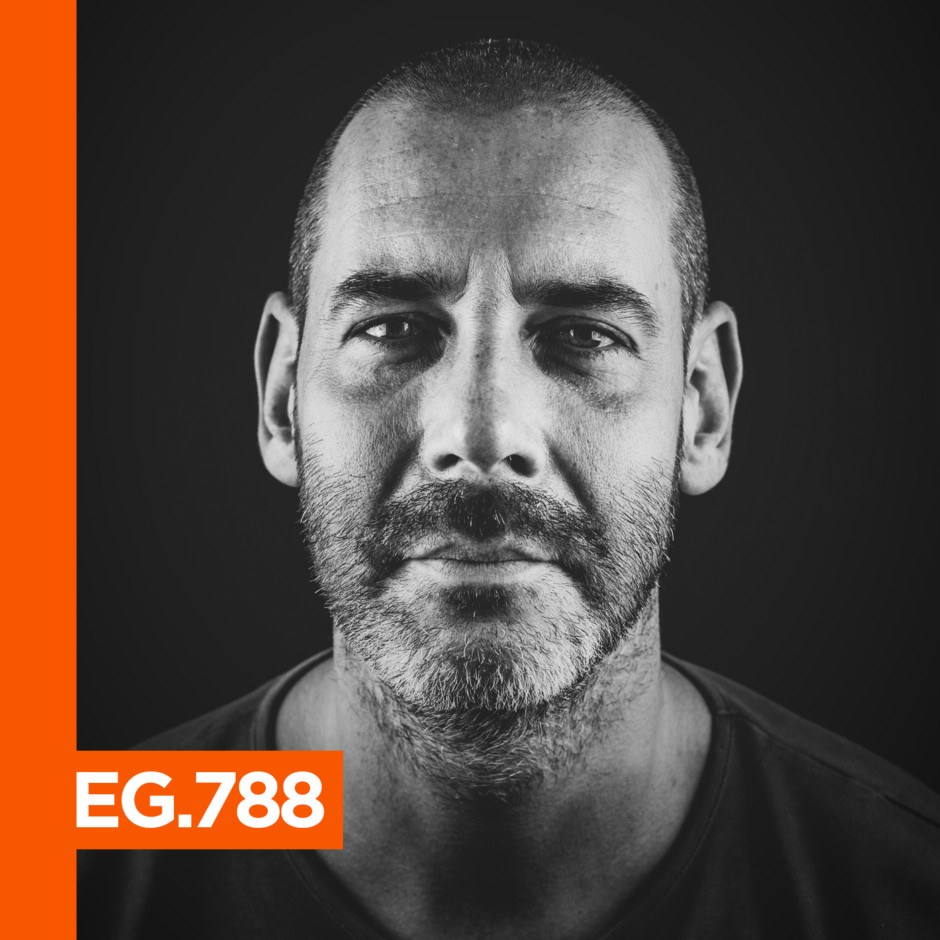 "I created one month ago a new podcast series IN DARK WE TRUST on my SoundCloud profile where I am hosting mixes from best worldwide DJs&producers of Dark Disco, for me the new rising genre in the club scene, well known in Mexico since years, Israel and France but not much all around Europe yet. My mix for EG is the most intimate expression of my love for this genre and the power that this music gives to my sets (before the virus situation) since I started my residency in Berlin at Electric Monday parts in Kit Kat beginning of this year, I'm sure people will appreciate and listen to something new and groovy" – Berny
Berny (Go Deeva Records/Zoo:Technique/King Street Sounds/Nite Grooves/Back And Forth) first came into the public domain with his smash hit 'Shplatten' back in 2010 on Luca Ricci's label Aenaria Recordings. The track rocked all clubs and festivals around the world thanks to the support of Richie Hawtin and Marco Carola and gave to Berny a well deserved international reputation together with a long permanence on the Beatport charts. Berny is an artist truly absorbed with the range of sonic possibilities.
A producer is not content with existing within the realms of House and Techno but one that is determined to further stretch its limits with his characteristic 'Deep','Disco', and 'Jacking' signature sound. In the last 6 years, Berny remixed and produced with artists like Kruse&Nuernberg, Marshall Jefferson, Robert Owens, Giorgia Angiuli, Cosmic Cowboys, Moodymanc and Funk D'Void continuing to forge his own path into the future, with no need to follow the latest musical fads, fired by his passion and strength of will to reach his goals and realize his dreams.
Living between Italy and Berlin where he regularly plays in clubs like Sisyphos, Chalet, Ipse, Suicide Circus and Ritter Butzke, Berny's global touring schedule continues to broaden with India & Asia Tours in 2014 / 2016 / 2018 / 2019, touching clubs like Womb in Tokyo, Hong Kong, Shanghai, Seoul, Singapore, Bangkok, and Kuala Lumpur and parties like Jungle Experience in Thailand in 2016 where he played in front of 5000 people and his recent debuts in 2018 in Fabric and Ministry Of Sound in London together with amazing Sula Festival in India and Macki Festival in Paris.
Berny's inner strength and self-belief have shaped his engaging personality and helped him grow into the DJ and producer that he is today, releasing and playing exceptional music purely for lovers and people who dance and wanna celebrate life.
01. Nick Muir, John Digweed, John Twelve Hawks – Stay In The Present
02. Chameleon – Links (Intro)
03. Noema & Dreems – Animal Empire (Thomas Von Party Remix)
04. Pitto – Dum Dum
05. Thomas Jackson – Mithra
06. Fred Berthet – Ethylinks
07. Ambiance – Electronic Emergency (Rigopolar Remix)
08. Juan Maclean – Manthony
09. Damon Jee, Ravintsara – Medea
10. Gameboyz – Carne De Puerca (Andre VII, La Royale Remix)
11. Roman Flugel – Parade D'Amour
12. Curses – Without Pain