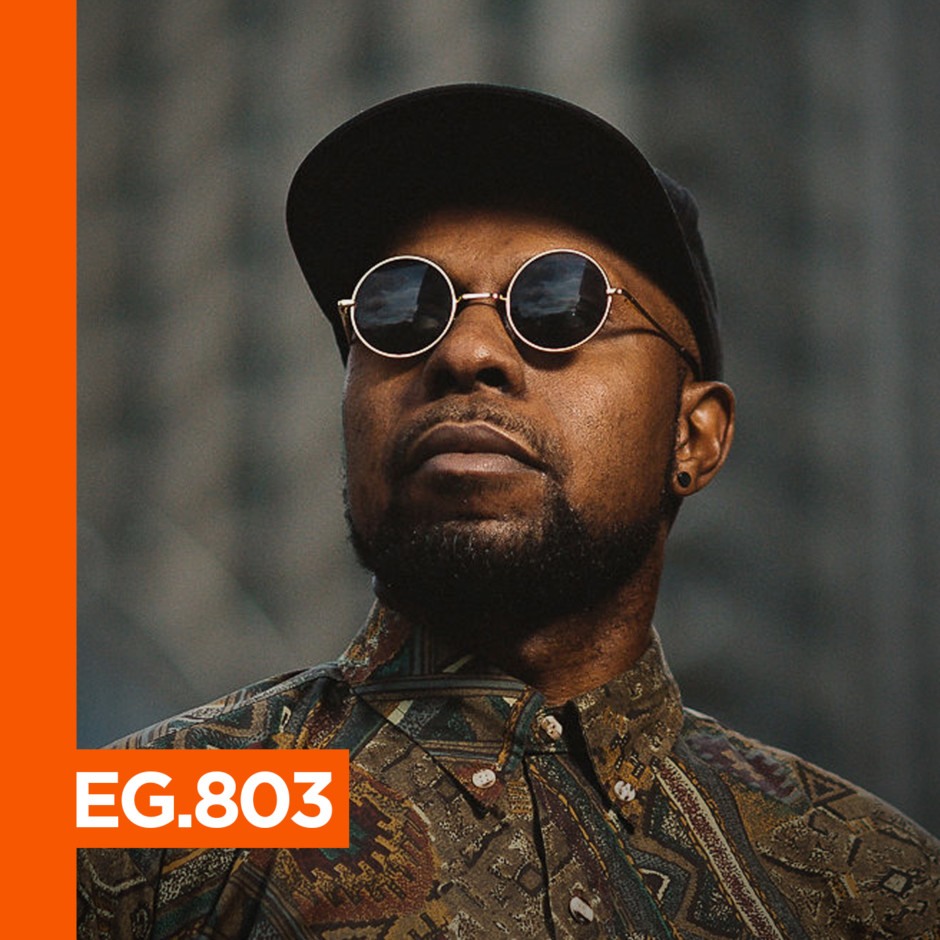 "It's an honor to be a part of this established series. I crafted a mix to reflect the melting pot of electronica, I'm truly passionate about, even somewhat of a celebration of rhythms that provoke emotions of nostalgic themes, from early 90's electro, house, and techno, right up to current releases, which I really enjoy at the moment" – Taylor
With a perceptive ear for all genres of electronic music, Taylor has established himself as an enduring presence in the scene, evolving from his initial Drum & Bass roots of the music nebula to a proprietor of the whole spectrum. Making the most of London's heady flavours – from its crate-digging spots, bastion clubs and social networks – his deep entrenchment within the capital is apparent through the projects he has made his way through over the years, spawning a longevity that has his comprehensive music knowledge to thank.
Taking stock of countless inspirational artists from a young age, Taylor formed his own vision absorbing material from stalwarts like Goldie, LTJ Bukem, Jeff Mills and Kevin Saunderson as he shaped and refined his own sound. From this nascent exposure to such pivotal talent, he took the leap into making music his own vocation, supplying London with a much-needed dose of electronica that could fit easily between house, minimal, breaks, bass, techno, garage and more – whilst maintaining a cohesive narrative that both responds to and pilots the atmosphere of any given setting. Such a bold approach to playing has not gone unnoticed, and throughout the years he has been lauded by the likes of Carl Cox and Steve Bug for both his competence behind the decks, as well as his aptitude in the studio.
With a production back-catalogue that has seen releases on legendary Detroit imprint KMS Records, Poker Flat, OFF Recordings, and London's Lowerhand Records, Taylor has built a steady repertoire of dancefloor supplies which provide an abundance of moods. From psychedelic-hued house groovers to growling warehouse tracks, his productions are as colourful and rich as his diverse selections.
A dynamic and emotive authority behind the decks, Taylor has consistently pursued a unifying attitude when he steps up to play, with notable bookings including supporting sets for Cocoon, Space Ibiza London, Music On, Sankeys and Desolat. An ongoing resident at 93 Feet East's cult-favourite underground series Eclipsar, he has shared lineups with Subb-an, East End Dubs and Dexter Kane, as well as taking the helm at reputed venues and events both at home and abroad, with Lovebox, WeAreFSTVL, Studio 338, Tobacco Dock and XOYO all having invited him to play.
Beyond his live performances, Taylor also hosts his own monthly showcase, INTER_VAL, on Bloop London Radio, which shines a deserved light on some of the most exciting dance talents to emerge in recent years. Maintaining his own ethos of celebrating all of the threads of electronic music, INTER_VAL refuses to be pigeonholed into any specific genre.
Having settled into a now-equanimous stride, Taylor looks towards developing upon his esteemed projects, bookings and productions as he continues to cultivate his musical career.
01. Margaux – Water On Mars – Smallville Records
02. I BELIEVE – Outside Time – Isla
03. DMX Crew, JTC – Infoline (DMX Crew Remix) – BOPSIDE
04. Hatsvali – Party Legends – Hatsvali
05. Driss Been Pres. OCB – Algorhythmic Control – Casa Voyager
06. Yamen & Eda – Mister Proper – One Records
07. Gianluca Casnici – Crepuscular Ray – 3N0 Records
08. HVL – Armadillo Beat – Hypercolour Records
09. D. Tiffany – Global Utility – Planet Euphorique
10. Karistocat – Radar – Unreleased Dubplate
11. Alec Falconer – Flicker Zone – Rue De Plaisance
12. Matteo. – Housex – Point Of Art
13. Special Request – Phosphorescence – Houndstooth
14. Bicep – Celeste (AUS Music)