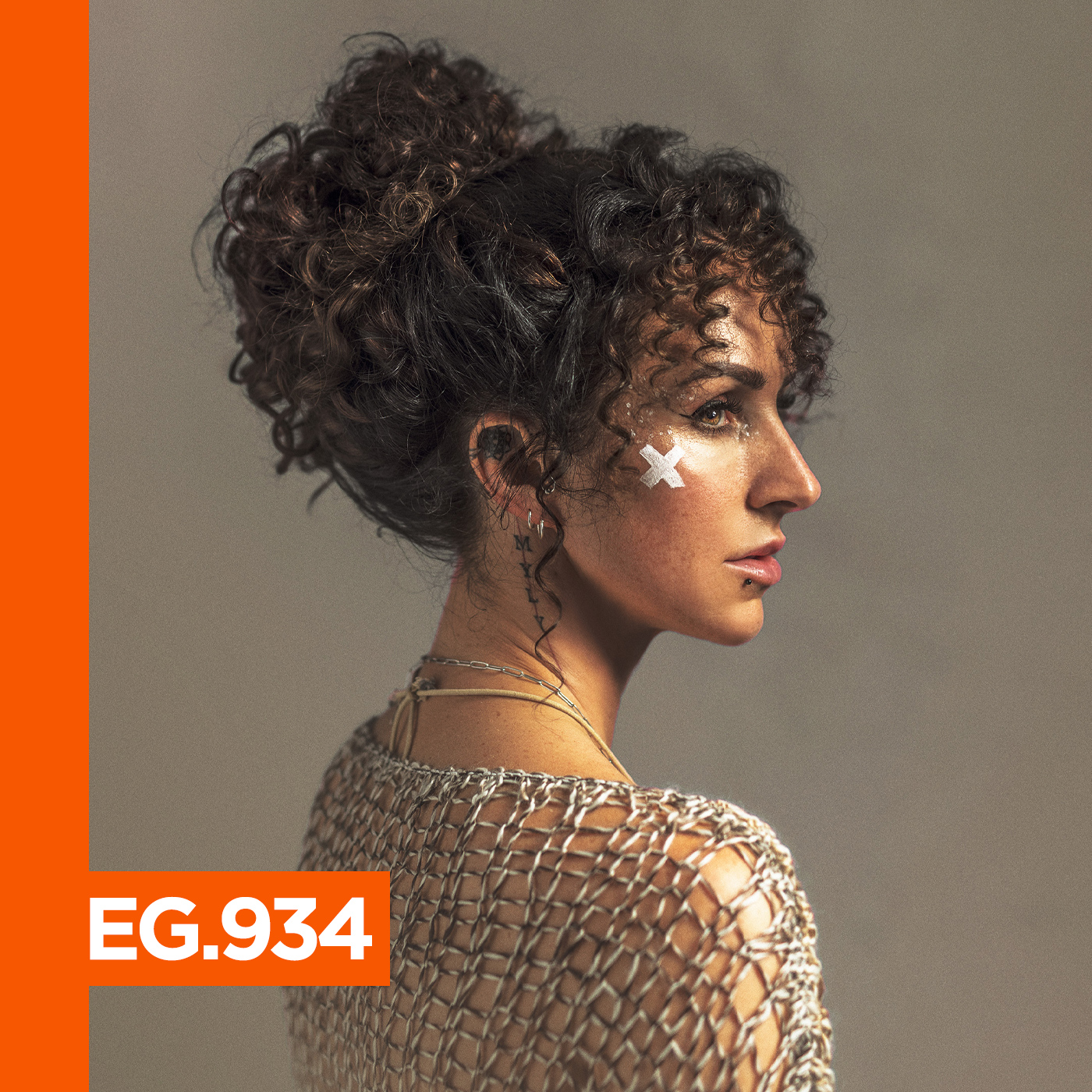 "This mix features 12 tracks (from the past, present, and future!) that I'm really digging right now. It includes both Cure My Desire and The One, my most recent releases and arguably my favourite productions to date, and an exclusive Hannah Wants re-work of the 2005 Herd & Fitz feat. Abigail Bailey's classic 'I Just Can't Get Enough' that's going to be getting an official release later this year which I'm super gassed about. Expect everything from vocal house bangers to more minimal and techy heaters. This is my sound… enjoy! x" – Hannah Wants
With a career spanning beyond a decade, Hannah Wants' rise from self-taught turntablist to global star has been nothing short of meteoric. An acclaimed producer regularly releasing on some of dance music's most well-respected labels, and with a touring schedule that takes her to the biggest clubs and festivals in the UK, Europe, the Americas and further, Hannah continues to cement her reputation as a major player on the international scene.
With over ten years professional DJ experience under her belt, the last few years have seen Hannah's horizons broaden as she continues to bring her ever-evolving sound to new territories. With standout US gigs in 2022 including the world-renowned Lollapalooza festival, a Las Vegas residency at Marquee and celebrated Chicago venue Spybar, Hannah will also tour South and Central America before the year is out, returning to Brazil and Mexico, while also making her Chilean debut.
Closer to home she remains one of the most prominent touring DJs on the European club and festival circuit. Holding down Ibiza residencies at Pacha for Claptone's Masquerade and Defected at Eden for the 2022 season, she's also secured shows at venues like the Warehouse Project in Manchester and London's Printworks on home soil. With her DJ sets spanning across house in all its forms, Hannah dives into deep, tech, rolling, bass-driven and minimal sounds, with an ability to combine classic influences with her ultra-unique style.
Continuing to break new ground as a producer as well as DJ, Hannah's musical policy of creating dance music that celebrates "house and many of its beautiful subgenres," has allowed her to work with a breadth of labels. Releasing what Carl Cox would go on to describe as his "tune of the year," 'Call Me' in 2019 on Toolroom, as well as nurturing her own imprint Etiquette, Hannah's latest tracks have been sought out by house music's most attune A&R ears.
Key releases from 2022 include an EP on SOLA, that received support from the likes of its label bosses Solardo and Michael Bibi, as well as what Hannah describes as her "most meaningful production to date by a mile," a release on Defected Records, 'Cure My Desire' featuring vocalist Clementine Douglas which landed at the end of the summer.
Young and with an obsession for music across the board, as well as the speed garage and bassline house scene that ruled her hometown of Birmingham at the time, Hannah had the dream of becoming a DJ from the moment she stepped into her first club. She taught herself how to mix on some Numark belt drive turntables at 17 years old and headed to Ibiza for the seasons of 2010 and 2011 where her dream started to become her reality.
Now a fully-fledged global star, her musical upbringing of UK garage, speed garage, 4×4 and bassline house evolved into her now house-focussed sound, pushing boundaries and on a mission to never be pigeonholed to one particular style of house music.
With an ethos of giving back and a dedication to supporting rising stars of today's underground, Hannah uses her annual sell-out What Hannah Wants UK and Ireland tours to shine a spotlight on up-and-coming DJs. Selecting talent from around the UK and Ireland via a mix entry competition, Hannah has profiled her winners with supporting DJ slots on the tours. Previous competition alumnae include 2018 winner Fleur Shore, an artist who now tours internationally supporting the likes of The Martinez Brothers and Jamie Jones.
Recognizing 2022 as her twelfth year as a professional DJ and producer, Hannah's priorities have shifted to embrace a more spiritual, health and philanthropic-lead lifestyle. With her focus sharper than ever on her next steps as a producer, DJ and label-boss, Hannah's meteoric rise to global star will not be slowing down anytime soon.
The best of Hannah Wants is yet to come…
01. Hannah Wants feat. Clementine Douglas – Cure My Desire
02. DJ Le Roi – 21st Try
03. Hector Couto – Fimplex
04. Prok Fitch – Hip Slide
05. Herd & Fitz feat. Abigail Bailey – I Just Can't Get Enough (Hannah Wants Re-Work)
06. LouLou Players – I Love You, I Do (Alfa Cornae Remix)
07. Hannah Wants feat. ARA – The One
08. Latmun – Just Play
09. Michael Bibi – We Glue
10. Havoc & Lawn – Make You Dance
11. Mason Collective – A Little Affection
12. Larse – So Long (Nice7 Remix)