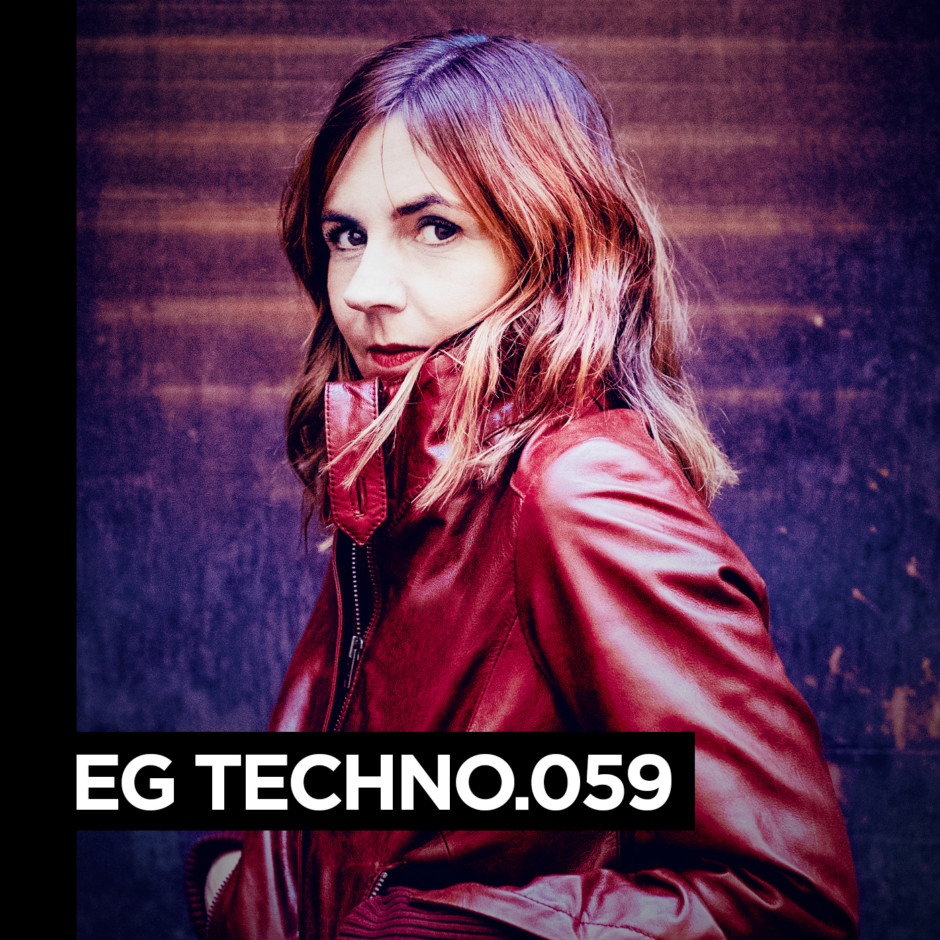 Anja Schneider's upcoming 2-track EP 'Turning My Head' will be out on her Sous Music label on January 8th, 2021. Stay updated for more info. 
Anja Schneider is a DJ, producer, radio broadcaster, label boss, tireless creative force, and mentor; renowned as one of the hardest working figures within the music industry. Currently, two years into her Sous Music project, the main home for her own productions including the critically acclaimed 'SoMe' album, as well as creative contributions from avant guard artists she admires, Anja continues to operate as one of electronic music's most vital artists with a busy touring schedule and weekly radio show.
Sous Music is a deeply personal project, that allows Anja the creative freedom and personal connection with her own music and that of the talent she helps to develop via the label. Beginning with the release of Schneider's own nine-track album 'SoMe' in November 2017 – crowned by DJ Mag as Album of the Month and described by Mixmag as 'a seamless, soulful blend of underground house and techno.' – a steady but thoughtful flow of releases has followed, focusing on Anja's sophisticated take on house and techno alongside music from exciting artists such as Francesca Lombardo, Billy Turner, Madben, Markus Suckut and Angioma; demonstrating Anja's strong commitment to new outstanding new talent in the same way as her previous label Mobilee gave a platform to Maya Jane Coles, Solomun and Nicole Moudaber,  long before they became the household names they are today.
As a broadcaster, Schneider's holds the prime-time Friday night slot at major Berlin broadcaster Radio Eins, with a weekly show 'Club Room' which is syndicated globally to an international network of FM and digital stations. Continuing where her Fritz Radio program 'Dance Under the Blue Moon' left off, Anja Schneider has been responsible for introducing a generation of Berliners to electronic music since 2000. Reinforcing her status as one of the most astute tastemakers in electronic music.
01. David Löhlein – Altai (2010 Mix)
02. BAUGRUPPE90 – Valor
03. Die Selektion – Der Augenblick (Konstantin Sibold Remix)
04. Vanisher – Cedar
05. Cri Du Coer – Diaphragm (Truncate Remix)
06. Josh Coakley – Go To Work
07. Curent 909 – From The Trenches (The Mover Remix)
08. Ejeca – Lacer
09. James Ruskin – The Lake
10. Keith Carnal – Hope
11. Subradeon – Where is Your Soul  (Stephen Brown Remix)
12. Anja Schneider – All I See (BAUGRUPPE90 Remix)