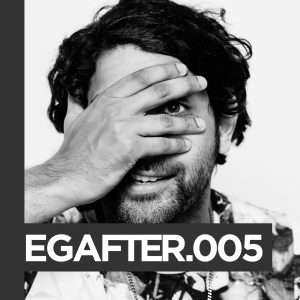 Atish latest interview with EG:https://electronicgroove.com/atish-interview/
The Atish experience: deep, emotive, ecstatic. It is more than the beautiful sounds emanating from the speakers, though, it is also the man behind the decks: warm, compassionate, inviting. In an age of oversized DJ egos there is still an artist who is devoted to connecting with his audience, a humble soul with a pure passion for music. This is Atish.
Atish occupies a rare space in dance music. At a time when most DJs rise to prominence primarily through their work as producers, Atish's success has been realized through his total devotion to the art of DJing. His success comes as no surprise to anyone who has seen Atish DJ live or listened to one of his mixes. With a combination of sophistication and accessibility, his sets are expressive journeys in melodic deep house that create lasting emotional experiences for the listener.
Atish is also a natural performer, engaging the crowd with a mixture of charisma and charm. He's been known to don costumes and wigs when he spins, a playfulness that balances the strict discipline and obsessiveness he has for DJing.
Atish's natural talent and passion for music haven't gone unnoticed. Lee Burridge asked Atish to play on the legendary Robot Heart bus at Burning Man in 2011 and was invited back the next 3 years. Atish's flexibility as a DJ landed him residencies where he regularly playing the mega-stages of The Cityfox Experience, the Burning Man-inspired Desert Hearts festival, and the intimate vibes of Behrouz's Miami club, Do Not Sit on the Furniture.
Outside the DJ booth, Atish has his own party series called Late Night Tonite. Beyond a typical club night, the talk show-inspired party features an interview between Atish and his guest artist early in the night giving them an opportunity to explore artistry through conversation. Outside the club, Atish will launch his own label imprint, Manjumasi Music in early 2016 with longtime friend and musical collaborator, Mark Slee.
Atish has also developed a strong online presence through Soundcloud. A prolific mixer, Atish produces a monthly podcast series that has allowed him to express a deeper, moodier sound. Scrolling through his extensive catalog of mixes, one can hear an artist passionate about music and dedicated to the perfection of his craft. Having achieved so much in such a short amount of time, the dance music community is excited to see how far he can go.
https://www.facebook.com/atishmusic
1. Auji – Conclusion Came to You pt 2 (Aniara Recordings)
2. Nicolas Jehouda – Myrte (Saint-Vitus-Records)
3. Martin Buttrich and Guti – New Game (Rhythm Assault)
4. DJ Sneak – Delta Trippin (Ricardo Villalobos "Lemi Smoke" Remix) (Magnetic Recordings)
5. Stimming – Prepare (DIYNAMIC MUSIC)
6. Gold Panda – Halyards (City Slang)
7. Peet – The Other Side Stand Of The Giant Marble (Mater)
8. Kurt Baggaley – Over the Years (Dubwise Records)
9. Soukie & Windish – Cable Gardens (URSL)
10. Johannes Volk – Emerald Tunnel (Efdemin Remix) (Tief)
11. J.E.E.P. – Tout les dinos sont morts (Seven Villas Music)
12. Benotmane – Special Agent Howling (Manuel Moreno Remix)(Stil vor Talent)
13. Pacifica – Memory Man (Kalabrese Remix)(Drumpoet Community)
14. Gacha Bakradze – Tiresome Walk (Best Works RecordsRecords)
15. Pacifica – Memory Man (Kalabrese Remix)(Drumpoet Community)