Electric Island's full summer lineup has been nothing short of impressive for any techno or deep-house lover, and this Labor Day weekend festival goers will continue to revel in the plethora of artistic underground talent. Taking place on Toronto Island of Hanlan's Point, this summer saw one of the most successful EI concert series to date, priding itself to effortlessly blend great music, at a fantastic venue, with the best vibes, making it a must for any seasoned electronic music lover.
With the low cost of the Canadian dollar, Electric Island makes a great and affordable choice for a weekend hop over the border for any American techno lover within range of Toronto.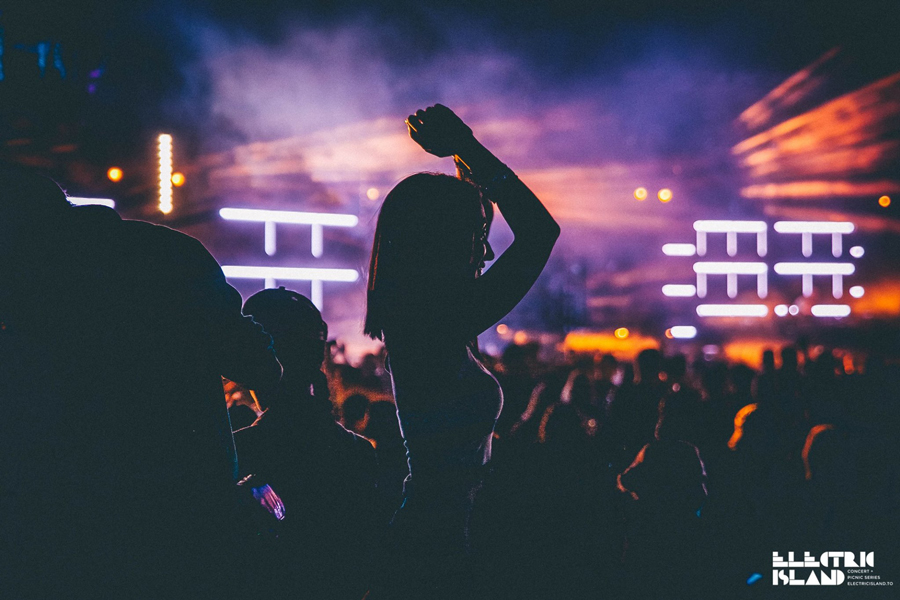 The line-up has been organized to ensure that the music goes hand in hand with the overall mood of the event as the day progresses, and judging from the finale, we are in for two mind-blowing music days!
Tickets are available here starting at $44.99 + tax and fees (CAD). You'll also need a way to get to the island, so consider buying the $49.99 ticket that include the ferry, it's less expensive and you avoid the long ferry ticket lines at the dock. You can also opt to take a water taxi to the event, which will cost you about $10 per person at the dock.

Olympic Island ferry is located near Union Station in downtown Toronto, which makes it easy to access no matter where you're coming from. By local public transit, you will need to get yourself to Union station, the ferry dock is just a short walk away, just follow the crowd. Parking is available throughout downtown Toronto, though public transit or Uber may be a better option. See you on the Island!