Since his debut a decade ago, Miami-based Eskuche has created a legacy that stretches across house music's most distinguished taste-making imprints and fabled stages.
Effortlessly capturing the ephemeral qualities of Miami, New York, and Ibiza (all cities he's called home), his sound drips with slippery percussion and raw soul-snatching basslines.
Eskuche is set to play at Desert Hearts Los Angeles on May 6th & 7th, 2023 alongside atish, Beth Lydi, Cascandy, Catz 'N Dogz, CINTHIE, Color Love live, Dave Zilla, Derrick Carter, D!NK, DJ Holographic, DJ Minx, DJ Seinfeld, Dusky, Eddy M, Enamour, Eskuche, Evan Casey, Gene Farris, Justin Campbell, Justin Martin, Lee Foss, Lubelski, Mark Farina, and more. 
Ahead of his performance, the artist has selected  10 tracks to warm up for the festival. For more Desert Hearts info and tickets click here.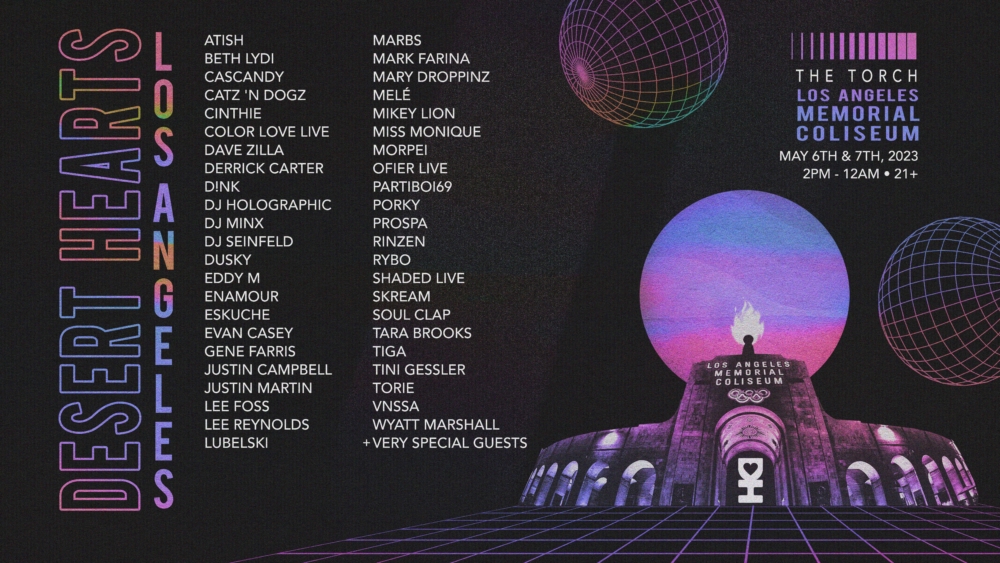 1. Frank Roger & Mandel Turner – After All (D'julz remix)
"Masterpiece by Frank Roger & Mandel Turner, and one of my favorite remixes by D'julz. Reminds me of the era of house music at the beginning of the last decade."
2. Marco Carola – Play It loud
"This track shaped my sound at the beginning of my career back in 2012. Real minimal tech house anthem."
3. Cajmere ft Terrence FM – Feeling Kinda High
"Back to 90's' I think this is my favorite track from Green Velvet aka Cajmere. What a groove and great vocals."
4. Jamie Jones – Kooqy Chords
"I remember I heard this one first time when Jamie played it at Paradise in DC10 and I was like wtf is this? Killer groove."
5. Chris Stussy – Seeing & Believing (Djoko Remix)
"I think this track is one of the main tunes of new direction deep house minimal when it started a few years ago. Love this vibe."
6. Fuckpony – Bongo Porn (Tale Of Us & Jay Haze Remix)
"Back again to the beginning of last decade, when Tale Of Us used to do deep house. Love that music generation a lot!"
7. Eskuche – Passion
"Have to include this one, a track I didn't expect anything from turned out to be my biggest track to date!"
8. Remus – Skyfall
"Digging deeper here into Romanian minimal but on a more psychedelic side. Released on Barac's label and it's an absolute masterpiece."
9. Amaylia – 002a
"Continuing into trippy minimal direction, I found this label last year from Serbia. Something very different and sounds amazing!"
Follow Eskuche: Facebook I Instagram I Spotify I Soundcloud