The UK duo returns to action with a magnificent installment of the iconic fabric mix series.
Maribou State has been one of the most singular acts to emerge in electronica this past decade. With a handful of releases, their eye-catching pastiche-like technique in their productions has made them certified ear candy for most of us. Now, summoned by the legendary 'fabric presents' mix series, they deliver a flavorful experience.
"In this mix, we wanted to create a world of music that in its entirety you wouldn't expect to hear within the walls of fabric, but would reflect the hours spent before heading to the club; drinks at a friend's house, the journey into London, traveling on the underground and the anticipation in the build-up beforehand. We captured and used a bunch of field recordings of us re-taking the journey to and from the club to help this narrative", say Chris Davids and Liam Ivory about this new record.
The pair, known for some standout singles like 'Scarlett Groove', keep that joyful spirit alive throughout their mix. Vibrant, the record traverses straight by soul, disco, funk, house & jazz, like very few other installments of the series have done before. fabric represents a milestone in the duo's career, as they used to attend to the club regularly back in the day as teenagers, and they take this opportunity with both hands, reimagining the journeys on their way to fabric and all that a night out in town represents.
Kaleidoscopic and never stale, the mix feels like an instant classic. Nostalgic, like a dusty record found in a thrift shop, but forward-thinking at the same time. Filled with highlights, the compilation includes two new Maribou State tracks dubbed 'Mother' and 'Strange Habits' as some of the standout moments, together with a gorgeous and uplifting rework of Radiohead's 'Reckoner' (one of the band's most 'universal-feeling' cuts).
Definitely, one for the books, Maribou State elevate their catalog to new heights with this delivery, with the everlasting promise of keeping everything they touch as fresh as possible in an overcrowded scene.
'fabric presents: Maribou State' is out on CD, and digital platforms with 14 of the full-length tracks selected for a double vinyl product. Stream and buy here.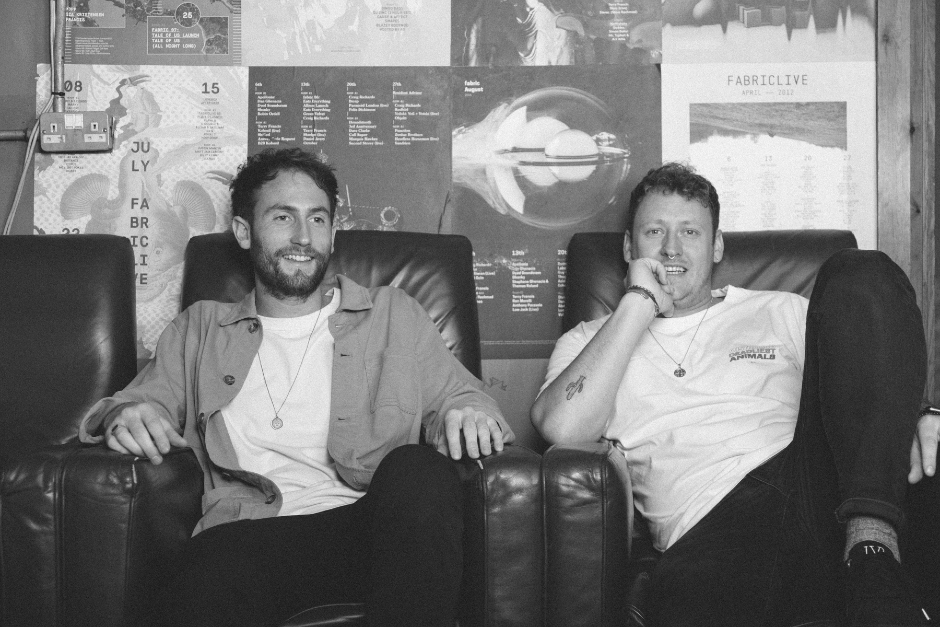 Tracklist:
1. Intro
2. Stelvio Cipriani – Mary's Theme
3. Nick Hakim – Cuffed
4. North Downs – Settle Down
5. Art Feynman – Slow Down
6. Kutiman – Line 5
7. Risco Connection – Ain't No Stopping Us Now
8. Supersempfft – I See Stars
9. Kiki Gyan – Disco Dancer
10. Nu Guinea – Je Vulesse
11. Oriyin – Roll The Dice
12. Botany – Wednesday Night Oct 28 2015
13. Ekkehard Ehlers – Play John Cassavetes 2
14. jitwam – desires
15. Julien Dyne – Hours feat. Ladi6
16. Long Island Sound – I Still Love You
17. Shire Tea – Hackney Birdwatch
18. Maribou State – Mother
19. Radiohead – Reckoner (Maribou State Remix)
20. Maribou State – Strange Habits feat. Yussef Dayes
21. Shire Tea – Gentlemen's Whistle Club
22. Hailu Mergia – Yefikir Engurguro