Photo Credit: Alive Coverage / Chris Lavado
Forming together as Fideles in 2010, Daniele Aprile & Mario Roberti have been shaping music that blends the melodic and epic to deliver a mature and contemporary sound. Drawing on their lifelong influences, the Italian duo's productions have peaked the attention of some of the biggest imprints in modern dance music. Their body of music to date is substantial, including releases on labels like Bedrock, Poker Flat, Stil vor Talent, and more recently, Afterlife, Innervisions, and Exit Strategy. Combining a heady mix of mesmerizing layers, hypnotic percussion, and euphoric swells, Fideles' productions have impressed and featured in sets from DJs like Laurent Garnier, Solomun, and more.
Fresh off from their U.S. live show debut at Cityfox LIVE this past weekend, Fideles invite us into their studio as they share 5 production tips to optimize your Live set. 
'Playing live is a nice mix of science and art. You're tapping into a lot of preconceptions, personal experiences, and expectations. Here are some tips to get you more snug with your live set.'
1. Make sure you're comfortable with your setup
We know how tempting it is to keep fiddling, change your routings, rebuilding, and trying a different software synth, but it will just confuse you and waste precious time that should be spent practicing your set. Start with a setup that you are comfortable with and stick to it but no matter what, make sure you're connecting with the software in an expressive way – one that's engaging for your audience.
2. Obsess
Preparing for a gig and then playing it live is a perfect excuse to get in the zone and stay in it. This is the only time we don't mind asking you to be a control freak. Micro-manage every single machine, obsess with the sounds they produce. Spend as much time as you need analyzing the details, even the side of the stage you will be standing on. The time you invest in preparing for the live performance pays off. You need to feel more than 100% ready and comfortable with the technicalities behind the pure sounds you'll be playing and what it will mean to your audience.
3. Don't stop listening and listening again
Adding pressure and twisting the tune to reveal new aspects of itself helps with maintaining your audience's interest. Keep your listeners on their toes – build up their anticipation and don't feed them the same parts and accompanying chord progressions throughout the set. Try switching chords and riffs halfway through. We always recommend listening to the set at least 10 times before finalizing it.
4. Powerful vocals
Don't underestimate the simple power of vocals to liven and loosen up a techno or electronic track. Even short vocal samples can lend a surprising amount of engagement to a track.
5. Powerful melodies
Do you want to satisfy your audience? Observe the rules of tension and release because these two opposites provide a lot of the power of a melody. Ones that proceed upwards usually create tension. We also highly recommend giving your string and pad arrangements more realism and honesty by creating string counter-melodies that work on their own, in terms of melody, harmony, and rhythm.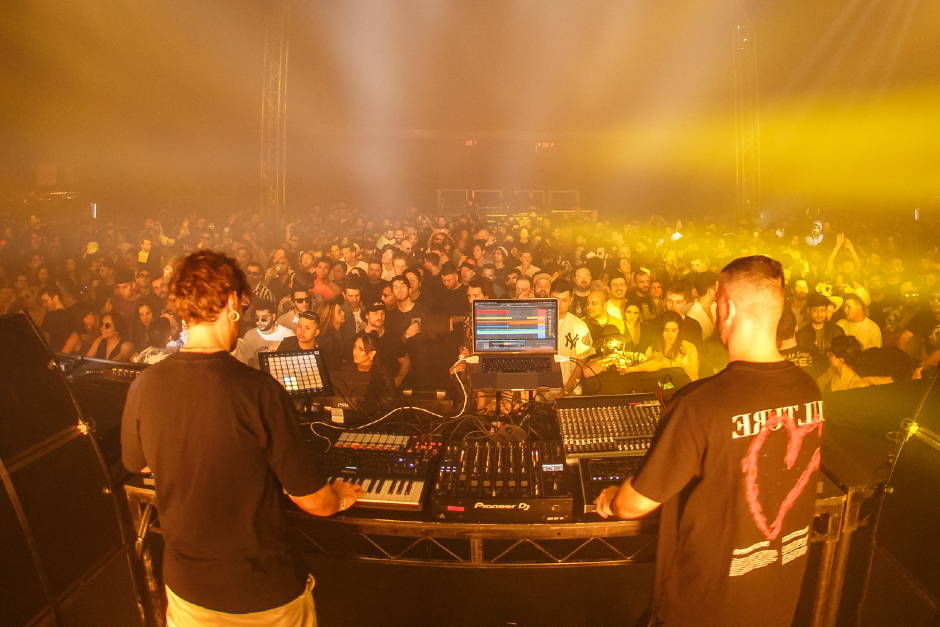 Follow Fideles: Spotify | SoundCloud | Instagram | Facebook