Twenty years ago, Global Underground was gaining notoriety in the dance music community thanks to their ground-breaking DJ mixes from the likes of Paul Oakenfold, John Digweed, Danny Tenaglia and Nick Warren, but it was Sasha's San Francisco session that really set the bar for quality and excellence for the label, and helped cement its reputation as the best source for the finest underground dance music from the hand of the most respected and influential DJs of their time.
Released on November 9th, 1998, GU 009: Sasha – San Francisco is a landmark mix that perfectly defines the state of the underground house scene at the end of the millennium, with progressive being king of the dance floor and producing some of the most memorable tunes of all time, from the hand of the innovators and veterans of the early days of the scene. But it was also an era of change, of fusion, where progressive-house DJ sets where becoming more and more like storytelling sessions, musical styles where being expanded and joined together and, with the advent of digital technology just around the corner, new ways of mixing and producing tracks where starting to shake up the electronic music scene.
Big expectations surrounded the release of GU 009, largely because Sasha's longtime partner at Renaissance John Digweed had made an earlier contribution to the series with his Sydney mix – GU 006, and the pair were already a very big deal in the international scene thanks to previous mix collaborations like the Renaissance and Northern Exposure series. Their impeccable music tastes and unmatched skills at the decks had them staying at the top of the DJ charts for the better part of the 90's, and, listening to any of their mixed sets, even today, its easy to see the reason for their dominance of that era.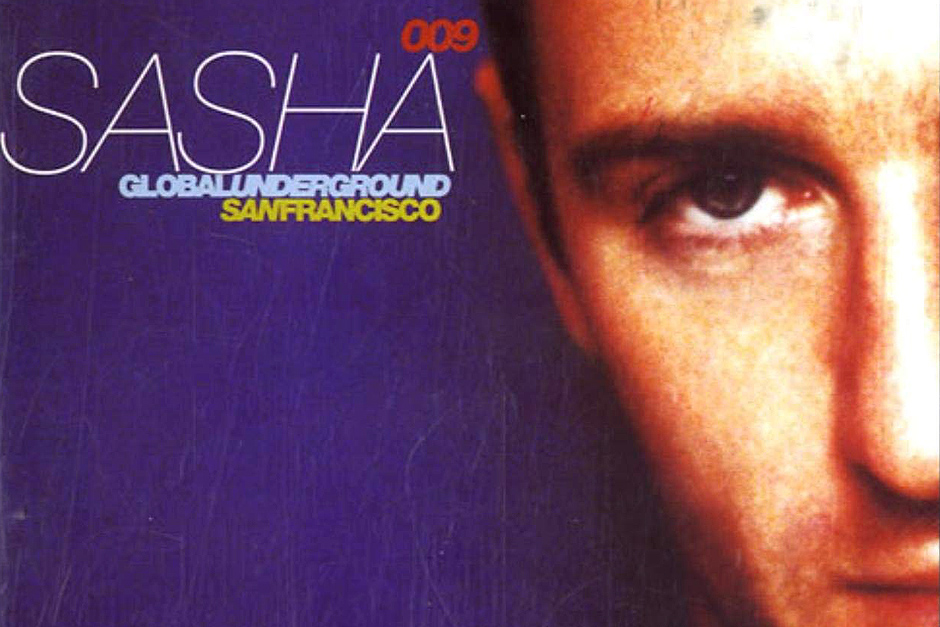 Both San Francisco CDs start inconspicuously enough, with a quirky intro where Sasha plays effect-laden sounds and voices he recorded while walking through the city, creating a dream-like atmosphere in which beats and sounds that seem to float around start to transform into a beat and a melody, marking the start of an incredible journey that takes listeners from the subtle electronica of opening tune 'Platform' by Freaky Chakra, to a smorgasbord of tasty progressive trance and house that includes classics like Travel's 'Bulgarian (Incisions Remix)', Der Dritte Raum's 'Hale Bopp' and Jark Prongo's huge tune 'Movin' Thru Your System'. Breeder, a producer who made music specifically for Sasha and Digweed, also gets two tracks featured in this mix. The set is a retrospective look at the artist's set at San Francisco's mythical Spundae nightclub, not a live recording like some other GU mixes.
Sasha has continued to grow non-stop both as DJ and producer, and has transcended even his own influences by constantly expanding his musical palette by incorporating aspects of techno, downtempo and world music into his tracks, producing the amazing 'Scene Delete' album and creating his classical-electronic 'Refracted' show and album, for which he has been widely acclaimed by both fans and peers. His GU adventures continued in 1999 with GU013: Sasha – Ibiza, another essential part of the collection.
GU 009 is an amazing testament to the excitement and freshness that were still palpable in the late 90's underground scene, with the world's top DJs becoming something more than human to their fans, helping to shape and spread the music that took the world by storm years later. It is a nostalgic ride for many of us, bringing our thoughts back to the days when we were first exposed to this wonderful drug that is underground electronic music. And it is a fresh-sounding mix, the tunes are still incredible and the way they're sequenced and melted together is just perfection, it is truly an inspiring session that keeps giving me chills down my spine.
To bask in the glory that is GU 009: Sasha – San Francisco, just hit the play button below.