'A home to connected people who want to listen to fresh, emotional electronic music with artists that will conquer hearts', Lyon-based label Inclusif presents its latest release, an entrancing collection of tracks that blur the frontier between genres in an innovative and complex manner, stimulating the imagination in distinct fashion.  Featuring the sounds of  Herve Ak, Tahpir, Tienezo, Asakura Tsukue, and Qlons, this 27th release stands as proof of Inclusif's forward-thinking vision.
Opening with Herve Ak's  'Mlle B', the compilation is propelled by sequenced keys that escalate in an open field before they intertwine with a skitterish beat, comprised of bleeping fragments and shards that encapsulate the synthesizers in a warm embrace. In what feels like a fraction of a second, the frame becomes dense and present, driving the sequence higher, as the composition disintegrates in its ascent.
The second sonic marvel comes courtesy of Tahpir's 'Spukhafte Fernwirkung'. Drifting in space, synthetic sounds follow otherworldly transmissions under a beating drumline, admiring the shifting landscape that morphs with each step. Now coerced by an ominous force, the track changes its poise, wielding a more aggressive stance that sees all of its parts blossom into beautiful bursts of light that set off a chain reaction, enabling a mesmerizing and powerful third act.
In one of the most dazzling moves, Tienezo conjures 'La Voix Qui S'élève'.  In this picture, a low-hanging bassline graciously glides across a hypnotic mechanical frame as synthesizers wail and swell in free forms until a meandering arpeggio appears, glistening against the gorgeous backdrop before we lose its trail. With our attention up in the clouds, Tienezo devices a new lead line for us to get hooked on, as it blazes with prowess through the myriad of synths that converge at its presence, engulfing all with its last call.
The last of the original tracks to be featured, 'Salvage Tlqst' by Asakura Tsukue is built on a solid bassline, presenting itself with hypnotic and tender drones that unfurl to reveal a series of passageways as its groove contorts and expands in the most unpredictable manner, showcasing Asakura's untamed imagination and range as a producer. The compilation's finale comes in the shape of Qlons' remix of  Herve Ak's  'Mlle B'. Enthralling from the onset, Qlons' take on 'Mlle B' states its intentions without wasting a moment. Driving, the piece reworks some of the standout elements of the original, reimagining 'Mlle B' in darker rooms, intoxicated by the smoke and strobe lights, as a dancefloor showstopper.
Inclusif's new VA compilation is out now. Purchase your copy here.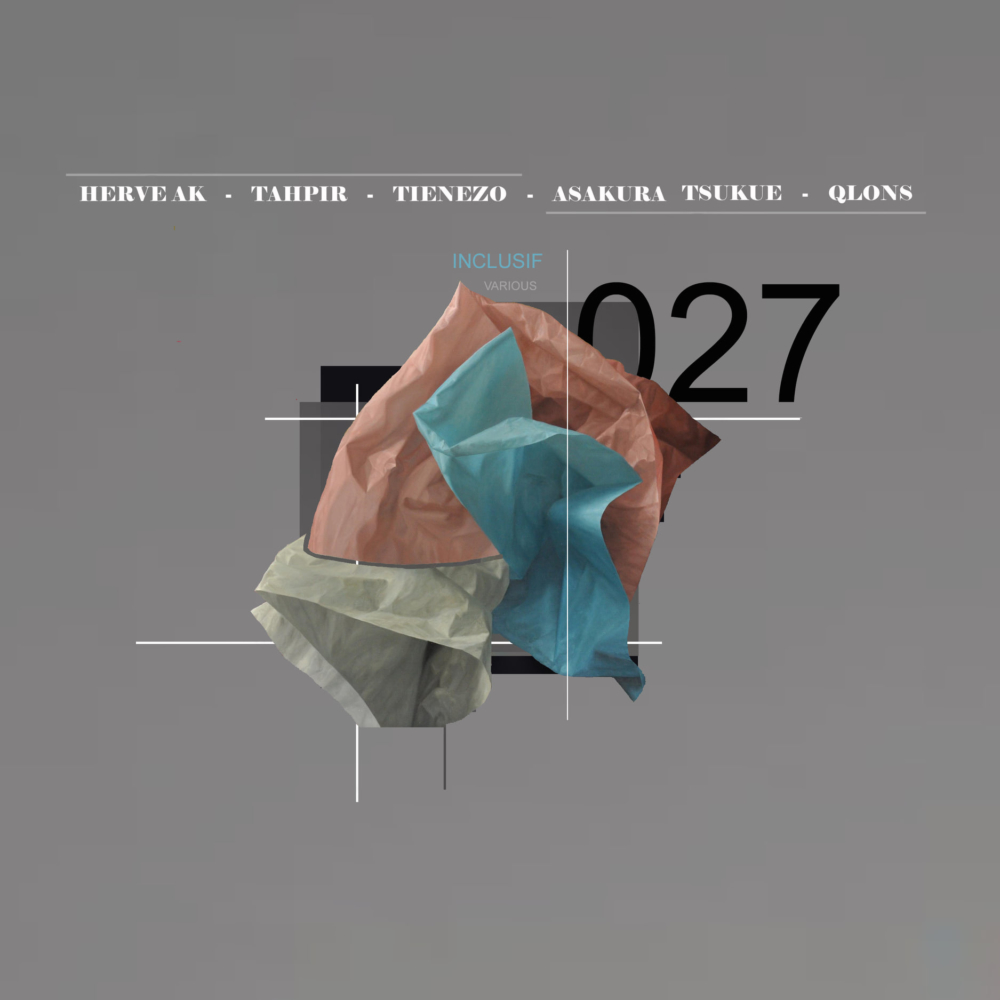 Follow Inclusif: Facebook | Instagram | Soundcloud | Spotify