Waterford local, Davin Coady, better known as Akari or 1/2 of Between Ourselves is a producer, DJ, and musician that goes from one extreme to another. Akari bri
ngs us the electronic sounds from the last couple of decades and merges them in melodic grooves with influences from all areas, going to rock, hip hop and many other styles to create new sounds.
Now, Akari returns to Dance Artifakts label with the 'Lunacy' EP.
Electronic Groove: Hi Akari, thanks your time today. Where are you right now what are you up to?
AKARI: Hi guys, thank you for having me! Right now I am at home, playing Grand Theft Auto online and drinking coffee with my girlfriend Lucy.
EG: Let's talk about your latest EP 'Lunacy, just released on Dance Artifakts. What was the initial idea behind its conception and what can you tell us about the production process?
AKARI: With this EP the main idea was to just have fun in the studio, while also expressing some pent up energy and emotion. A lot has happen, both good and bad in the last few months so I naturally express it all through music. I got the main ideas for the tracks just simply from jamming, and then editing/mixing once I had a rough idea of where they needed to go.
EG: How did you connect with Dance Artifakts?
AKARI: Last year I had the wonderful experience while going to Berlin for the first time to play at a festival as Between Ourselves with my home-dog Geoff. We played at the lovely Somewhere in The Distance festival, run by some of the coolest dudes who treated us like family, and that's where I met Terron and his lovely lady Lexi. (Special shout out to Neil, Boogieman, Emmet, Duggy, Jay & the crew for treating us like family.) I kept in touch with him and sent over some projects as he had also shared music with me. He liked the music I had sent so much that he wanted it to be released straight away, and it became the second release on the label
EG: Tell us a bit about your music background and how did you begin to produce dance music?
AKARI: So it starts with my uncles Ray & Derek who would have listened to stuff like Faithless and The Prodigy, and DJ's like Sasha, Paul Van Dyk and Tiesto. As a kid, it was alien to me but I was obsessed from day one. My cousin Kevin showed me Dance EJay on his PC when we were very young, like I mean 5 or 6 (he's a whizz kid), and it taught me how to sequence music on a computer. It wasn't enough though, and I wanted to learn not only how the music I was listening to was made, but also how to DJ. When I was 12 I had saved some money and bought a laptop, which I downloaded demos of FL Studio and Virtual DJ on, and those programs got me hooked. I saved up and begged my parents to help me buy decks, taught myself how to DJ from watching tutorials online. A few years down the line I had been collaborating with other producers online, as well as making friends in Waterford, who were also learning and recording mixes for some local radio shows.
EG: Do your surroundings affect in any way the outcome of your productions or once you are locked in the studio it's all "bells and whistles"?
AKARI: I find Waterford where I live a very deep and moody place, so I think it definitely has some influence on my tunes, but I also lock myself in the studio for a few hours and go to a happy place while I'm producing, it's definitely therapy for me. So a mixture of both I guess.
"For me, mixes are like sex"
EG: Tells us about your DJ sets. What do you try to convey when mixing? Is it only about dancing and letting go or is there an emotional journey tied to it?
AKARI: For me, mixes are like sex. You need to be somewhat spontaneous but also need to know what you're doing. I want to ensure the people in front of me are enjoying themselves most of all, but it is very important that I believe in the music I'm playing and that I resonate with it too. Taking people on a journey and elevating their moods is the aim of the game. What I don't like is when DJ's have to play the same tunes that all the big guns are playing. Anyone can find tracklists these days, it's more special when you find a track that nobody knows, but you can see they really love it and they have to know the ID.
EG: How the scene in your home town? Any new clubs, bars or festivals going on?
AKARI: Waterford's scene has been growing massively in the last few years. We have a few halls & nightclubs here that host events for the kind of DJ's that inspire me, but we also have quite a diverse music scene in general. I've been so lucky to work with some musicians from outside the dance scene and even play for some of the bands around too. Esoteric is a collective I am part of with my dudes Geoff, Stephen & Sam. We run events in our local spot, Central Arts where we play and invite local and international friends to play for us. We also have a festival that's only recently started here, All Together Now which hosts a few different stages with a complete variety of acts, it's something special!
EG: What are your plans for the summer season? Any new projects you can share with our readers?
AKARI: My plans for the summer are to get over to New York, collaborate with Terron and Dance Artifakts and hopefully play there, meet you guys at EG, and some other friends I haven't seen in a while. It will be my first time in the "big apple" so I'm really excited.
EG: What other things do you like to do aside from music?
AKARI: Food! I love food and I cook almost every day. Funny story, one of the first chats I had with Terron online, we were both cooking and even weirder we were both making spicy Bolognese. Maybe it was a sign ;)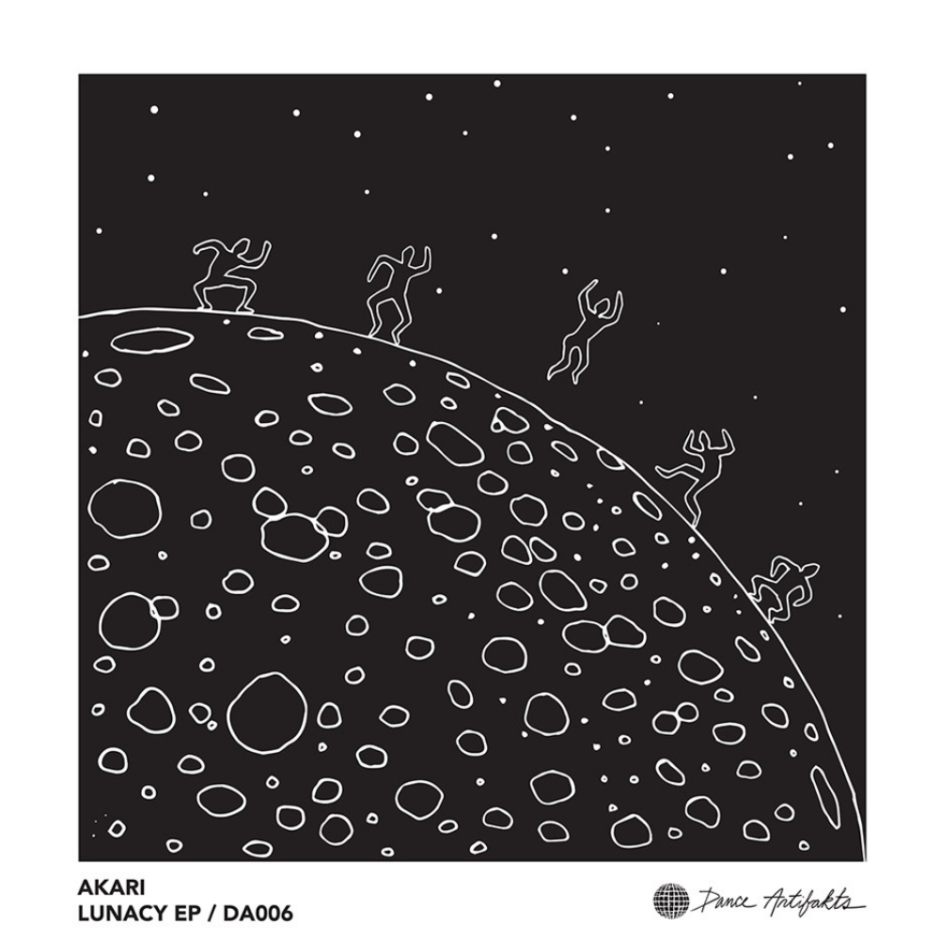 Akari's 'Lunacy' EP is available on Dance Artifakts. Grab your copy here. 
Follow Akari: Facebook | Soundcloud