An artist who follows his intuition as much as his appetite, amháin's world is a rhythmical atmosphere that entices those with imagination to explore inwards…voyage outwards…while paradoxically staying in the one place. amháin is a purveyor of aural pleasure at salubrious events both domestically and across the globe. His music manoeuvres have seen him play at Burning Man, Lightning In A Bottle, Rainbow Serpent Festival, Sisyphos in Berlin, Subsonic Music Festival, Pattern Bar LA, and holds a residency for the last 7 years for the colourful Return to Rio festival playing alongside acts like Cid Inc, Sasha, Oona Dahl, Lee Burridge, Hoj and Khen.
We caught up with amháin to talk about his latest musical projects.
Electronic Groove: Hello, amháin, thank you so much for being here with us today. Where are you now? How have you handled the lockdown? Has it affected you in any positive or negative way?
amháin: Good to be here! I live in a beautiful spot on the Mid North Coast of NSW In Australia. Not much changed for me during the lockdown period (luckily enough) We live quite rural. Some might say I'm a hermit. I obviously do miss the music and connection from playing and attending music events with friends, but I'm taking the opportunity to write more, so I see this as a positive.
EG: Tell us a bit about your musical background. What are your first musical memories? What have been some of the artists that influenced you the most and why?
amháin: My first live music experience was In 1992 when my Dad brought me to see Michael Jackson in my hometown Dublin, that was truly mind-blowing. Through my years In Dublin, the first rave scene was really vibrant and still echoes in me as a major influence. My first rave was Homelands Ireland in 1998 and featured Sasha, John Digweed, Nick Warren, Hernan Cattaneo, Paul Oakenfold, and many more. Some of the greats, it was off the rails. These artists and moments have definitely influenced me.
EG: You have just been added to the roster over at Meanwhile Recordings as label resident DJ. How did that come about? What does it mean for you going forwards?
amháin: It happened very organically actually. I've been a fan of Matter & GMJ who run the label for a long time now. We admire each other's sound. Gavin from GMJ invited me to guest on his monthly Proton radio Show called 'Future Memory' last year and he absolutely loved it. Most recently both invited me to be the first guest on their new 'Moments' podcast series which was an honor to do so… Then a few days later I was asked to join them as a resident :) It all flowed smoothly and felt like it was meant to be. One of those feelings, you know. The lads are as genuine as they come and have established a solid deep and progressive sound that is growing very strong. You should invite them on for an EG cast one day.
EG: Diving into the studio…We know you also produce your own tracks, with releases on labels like Sound Avenue. What's your setup like? Do you have any new favorite gear?
amháin: Yes, that was my first official release actually. I'm currently rebuilding my studio at the moment but my favorite piece I had was an original Juno 106 that I had to let go, unfortunately. My set up consists of mainly midi controllers, a maschine, and some Moog analog gear with hopes of introducing some Dave Smith gear very soon.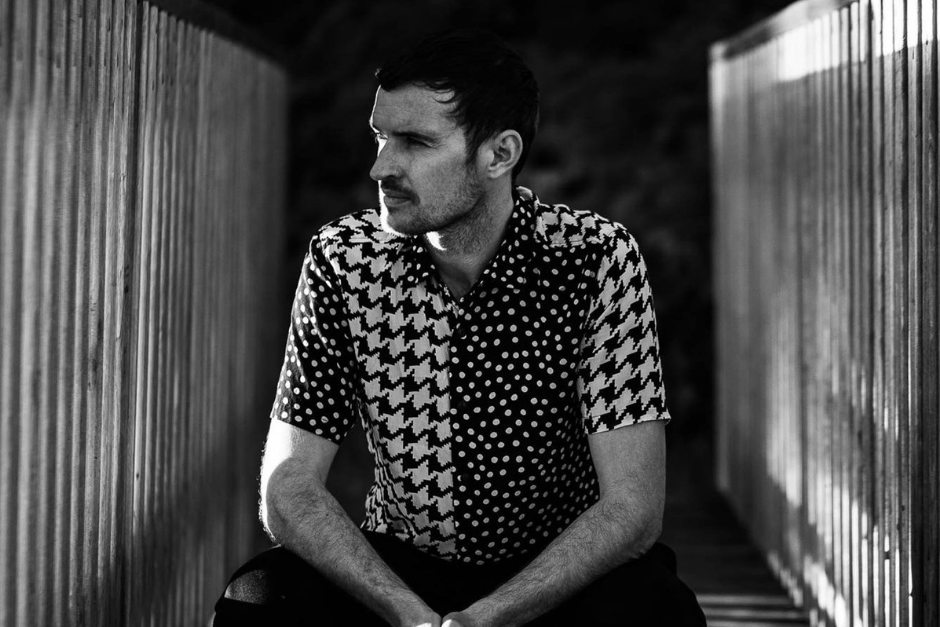 EG: We want to dig a little into your creative process. Where do you find your inspiration? Do you listen to other music to get ideas? Do your surroundings play a role?
amháin: I do listen to other music to get inspiration – varied styles and artists. Mindfulness meditation is key for me and being close to forests and the coastline of Australia is a beautiful thing. Setting up a routine around when you are most creative is also important.
EG: You have quite an extensive career, becoming a regular at festivals like the Rainbow Serpent Festival. How do you envision the live musical landscape in the immediate future?
amháin: Rainbow is a very special place and one of my favorites to play music at. It's crazy that so many events and gatherings like it couldn't take place this year. I believe the musical landscape will pull through these strange times and who knows what interesting things might come out of us having to think outside the box.
"Stay honest with your sound"
EG: What are your plans for the rest of the year? Do you foresee a new direction to the business side of the music industry?
amháin: I'll be staying here in Australia for now and mainly focusing on producing music. I have a new EP coming out later in the year and I'm also in the middle of remixing one of my current favorite producers – that will be out November/December. There's definitely a new direction happening already. I worked closely with Celtic Chaos in this year's virtual Burning Man to help curate and run the Live streaming into the Burning Man Multiverse. It's really interesting to see tools like live-streaming affect the way we can access music. Who knows where that can take us.
EG: Times have changed and the music industry has grown and evolved exponentially. What advice can you give to those who are venturing into DJing and music production?
amháin: Never give up on what you love. Stay honest with your sound and never change to get particular gigs or to fit in with certain crews. Be yourself., mistakes and all… be patient. The rest follows.
EG: Thank you so much for your time, amháin, it's been a pleasure. We wish you the best going forward!
amháin: My pleasure. Thanks for having me :) Much love
Follow amháin: Facebook | Instagram | Soundcloud