Dublin-based electronic artist, Apostle, is set to take the music scene by storm with his highly anticipated debut track, 'Stars', featuring the captivating vocals of RJDJR. With a sound that blends electronic and progressive house elements, the cut boasts an infectious melody that has all the makings of a summer anthem.
Following its debut spin on RTE 2fm, the release hit radio stations throughout Ireland, with a global release date this past May 12th, 2023 on all major platforms. The accompanying video for the track showcases a stunning collaboration with the German and talented visual arts animator SoundFaenger, bringing Apostle's sonic vision to life in a mesmerizing visual form.
EG caught up with Apostle to learn more about the drop of his debut single 'Stars', his future plans, and more.
EG: Hi! Welcome to EG. It's a pleasure to have you here with us. How have you been? Where are you right now?
Apostle: Hey! First of all, thank you for supporting my new musical journey. What an honor to be featured on EG. As I write this, I'm currently basking in the summer sun in Ireland's Co. Limerick. I'm only here for a day or two and then back to the studio/Dublin. I have been very well indeed. I'm buzzing with the way things are moving for this release, to be honest!
EG: First of all, congratulations on the release of your debut single, 'Stars'! What has the initial reception been like? How did you feel throughout the release process?
Apostle: Thank you! Well, I had been sitting on some tracks for a little longer than I had hoped, trying to really establish the sound I wanted for the track. A base sound to work with long term. Not saying I'm a perfectionist with OCD in terms of my music… but.. yeah, I've been kinda OCD about this track and my music! 😆 Since its debut, I've received nothing but love. I think within my close circle, people have been expecting something for quite some time.. so, to finally put something out, has just been a real blast!
EG: And what can your fans expect to find on 'Stars'? What was the process of collaborating with RJDJR? Did you have a previous relationship?
Apostle: Where to begin! This project was born out of sheer determination following some personal turmoil. Everyone has their ups and downs and l woke up one day realizing mine had gone on for a little too long. Struggling mentally to find what really made my world rock after several business ventures, I 360'd right back to what was always my passion…music! And, in particular, that energy you get from a 124-128BPM track filled with colorful synths that can only be described by me as a journey (especially when you watch it with the video). Randomly enough, sitting in the sun one Sunday afternoon, I met Ray (RJDJR) and his husband Daryl. We were chatting and Ray was telling me he was from the US but had moved to Ireland and had a massive passion for music, I said "Me too! I'm into electronic stuff" and he said he's a songwriter. I suggested he send me some vocals or anything he had that was cool to see if it fit with what I was doing and this was the beginning of the collaboration you hear today. A few weeks later, Ray sent me a recording from an iPhone earbud of him playing a song he wrote with acoustic guitar and vocals only. It instantly connected with me and inspired me to mix up the way I was looking at things for the debut track and ultimately stripped it down and started building what you hear today. This was during Covid 19, the first audio file sent to me was in August 2021…it has sounded in a million different ways before I got it where it is today. The moral of this story is, all in good time and collaboration, can not only help you in the direction you may be unsure of but can also inspire you to grow. We are now all solid friends. Big shout to RJDJR.
EG: Even if this is your "debut" single…you already had previous experience in the music industry, right? How and why did you make the transition from a band to a "solo" act?
Apostle: I sure did. To be honest, I grew up listening to my grandfathers' jazz music as a kid… we're talking Count Basie, Buddy Rich, Louis Prima, etc, but somehow I got into electronic music at a very early age (probably just loving the energy) I bought my first set of 1210's when I was 16 but were sold when I went traveling however. I only picked up a guitar (my first instrument) while traveling in Australia in 2006/7. This ignited my aspirations to be a real musician. After spending some time in Calgary, Canada, and hanging out with some seriously talented musicians, it really helped me grow…the next step was clear; to be in a band. Although we had some great successes and even better experiences (including a #1 in Ireland), things came to an end. It was a rough blow having put our hearts and souls into it but ultimately, we all got through it. I always believed deep down I wanted that electronic, bass-felt, hypnotic energy and to make people dance, so I began instantly messing around with my own synths…I stopped following a lot of indie/rock bands and followed some of my favorite electronic producers (I always find when you submerge yourself in the arena you wish to be, it will help the progression) and after a few years of not knowing wtf I wanted to become…It just clicked with me. What's to come will hopefully demonstrate my artistic vision!
"I had been sitting on some tracks for a little longer than I had hoped, trying to really establish the sound I wanted for the track. A base sound to work with long term"
EG: And 'Stars' even has its own music video, which was created in collaboration with German visual arts animator SoundFaenger. What can you tell us about the concept for the video?
Apostle: I stumbled across this talented individual randomly on Instagram and just got lost in his work. After several plays of RJDJR's lyrics which connected with me about being "lost in the stars", considering the turmoil I had experienced, it all just made sense! I reached out and we agreed to collaborate, he loved the tune and we took it from there. Obviously going for a "lost in cosmos" vibe…What you see is a representation of my brain over the last few years 😂 lolz!
EG: By the way, you also had a late-night launch party on Saturday, May 13 at Pygmalion in Dublin. What was that experience like?
Apostle: I'm not gonna lie… I was nervous at first. That tense sweaty palm feeling with butterflies but when I got behind the booth… I can't even explain, but to quote my close ones "I was in my element". Big shout to Pygmalion Dublin for their support and platform to have an absolute bangin' SOLD OUT debut night!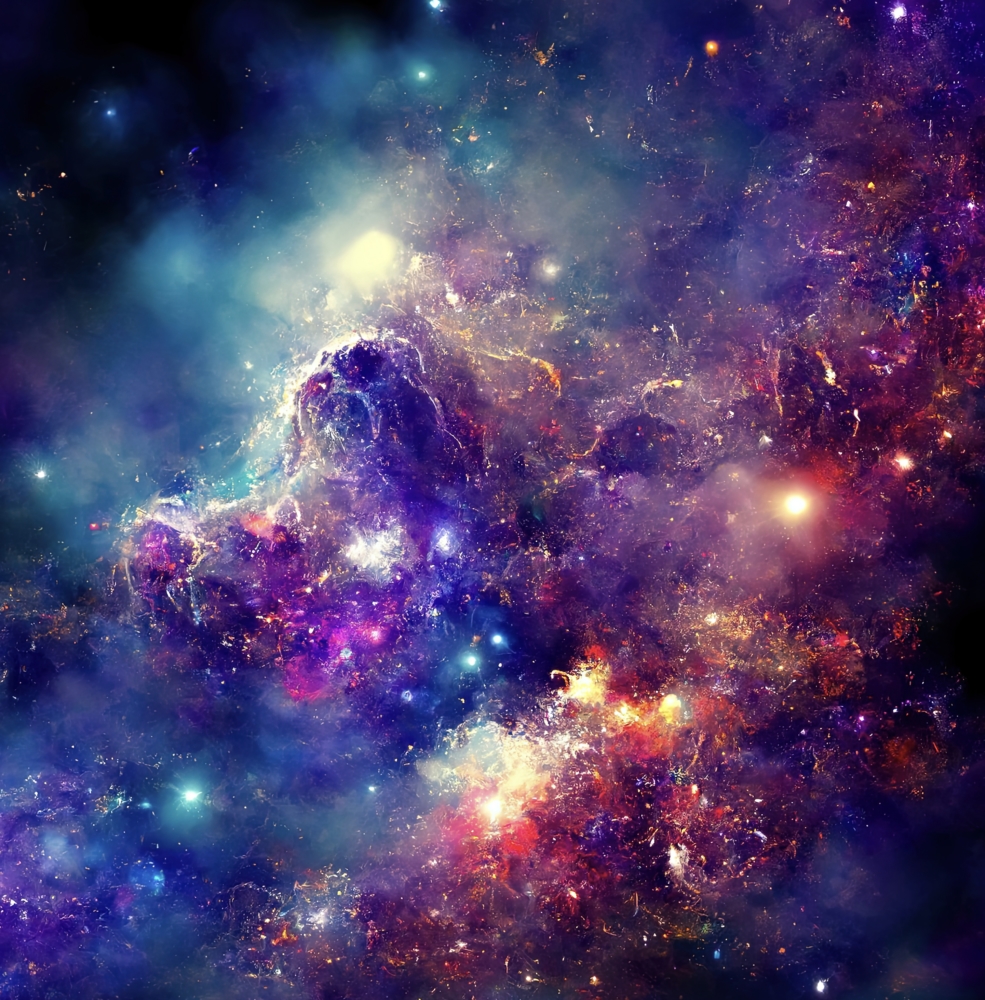 Apostle: I've definitely been known as a social butterfly (I'm a Gemini.) I love live music, I like to go watch/hike sunrise/sunsets, I love to cook, sun-worship and have a strong interest in the world of business & marketing. That said….Having been diagnosed very early on in life with a rather intense case of ADHD, I do find it hard to sit still (school wasn't for me). Anyone that knows me knows this. It's funny really, but to quote the latest book I'd like to recommend to anyone reading this who struggles with ADHD, "It's like having a Ferrari engine in your brain… with push bike brakes". I've found my own way of managing myself over the years, how to focus with passion, but it's a challenge most of the time and I think anyone in the world should read (if they have or felt they have or know anyone that has ADHD) the book 'ADHD 2.0'. 👌🏽
As for albums… a little less on the EDM side, I'm a huge fan of the band HÆLOS (flew to London last week to see them play at Village Underground). They have great synths/pads, and harmonies, and blend that with epic guitar riffs, I've been hooked on them for some time now. In particular their 'Full Circle' album. My highlight tracks are 'Earth from Above' and 'Full Circle'!
As for a series… anything with Julien Baptiste 👌🏽 What a legend!
EG: Can you share something about yourself with us that only a few people know about?
Apostle: Ooooh! Emmmm…. I'm rather misunderstood wherever I go and I'm not really sure why so I guess all I can say is…I really believe in treating people with love and respect. As I've grown in life, I've come to learn the value of love and loyalty. Be fucking nice to each other.
"I fully understand as a new artist you must start from the ground up but I am aiming high"
EG: What's next for Apostle? What particular milestones are you looking forwards to this 2023? Where can your fans catch you next?
Apostle: I have some serious goals I plan to achieve over the coming months and years. I fully understand as a new artist you must start from the ground up but I am aiming high. I plan to further develop my sound and collaborate with more talented singers and this year I will drop my second single, coming most likely in July, with a super-talented vocalist/songwriter. We're already in the studio on this one and I'm excited! This will most likely be followed by a remix I'm working on. 🤫
I have a few festival appearances this summer, with my first being announced this week (EG has the exclusive, haha!). The beautiful Body & Soul festival on Sunday, June 18th (Ireland) will be my festival debut, but ultimately next year will be a bigger year for me as I was a little late to the party with dropping my debut track!
The way I see it, I'm just laying the foundations this year and introducing the world to my music. I hope that the momentum I gain from this year's releases will see me do an EP or LP in 2024, with perhaps some major backing wink (hi major labels 👋🏽).
EG: Thank you so much for your time! We wish you all the best for the future.
Apostle: Thank you for your epic journalism and support of the incredible electronic community. You guys are class 👏🏽 Thank you for your support. Much love.
View this post on Instagram
Apostle's 'Stars' is out now. Find your copy here.
Follow Apostle: TikTok | Instagram | SoundCloud | Twitter