Half brain of SpeakerBox productions, co-creator of Castaway and On-deck Boat p
arties, Atomyard lives by his motto, 'Think outside the club'.
Well known for his versatility, you can see him rocking the guitar, producing original live music or rocking dance floors with his energetic Dj act, Atomyard is one of Miami's music personalities constantly preaching good vibes and genuine events. Here's our conversation with him:
Electronic Groove: Hi Atom, thanks for the time to chat with us. So where are you right now what are you up to?
ATOMYARD: Hi guys, thank you very much for reaching out! I'm currently located in Miami and lately, I have been very active making music and producing electronic events in the city!
"The idea behind 'Dive Knows House' it's to bring music from the past and present"
EG: Tell us about the 'Dive Knows House'? What's the concept behind it?
ATOMYARD: This is a concept that started in one of our residents living room. We used to go there and dig in Diego's huge collection and just jam back-to-back. One day we decided to bring it to a venue and we came up with the concept 'Dive Knows House'. Our residents are Diego Echeverry aka Compliant, John Romano aka Joao, Harry Mannil aka HM and myself.
The idea behind 'Dive Knows House' it's to bring music from the past and present, keeping house music as the main focus. We are booking house and deep house legends like Mike Huckaby, Rick Wade, and Patrice Scott to come jam with us and it has been a fun ride, with the obvious ups and downs but we keep diving in sound every other Sunday. First and foremost, we are DJs, and we love our music collections. We make sure we only play vinyl records!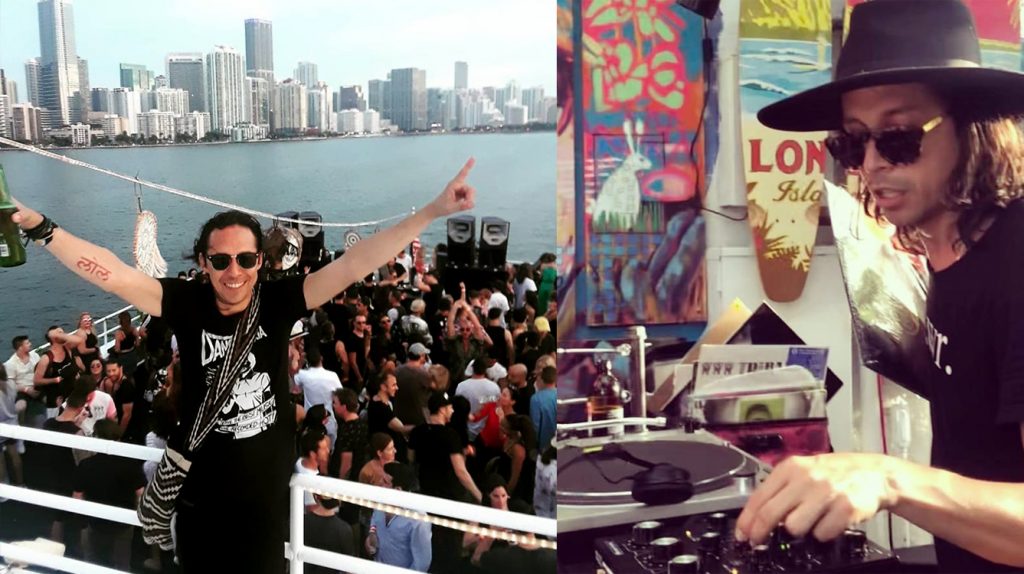 EG: If someone wants to 'Dive', where do they go?
ATOMYARD: We are hosting our events at the New Yorker patio bar in Miami's Mimo district. The venue captured my attention as soon as I set my foot in the door, it was love at first sight… the owners Camilo and Alejandro are music lovers and super laid back and they make the Diving experience even better! We are very happy to be able to bring our sound to the New Yorker, you definitely need to come by and check the place out!
EG: How does the booking selection happen?
ATOMYARD: It's organic. We definitely focus on the sound and the artists we've booked are great guys and they loved the concept, that is why we had Mike Huckaby back in town a few weeks ago. They've recommended other DJs & friends and that make it very special. We do this for the Miami house-heads. We host local artists as well. So far we've had Pezlo MD, Brian Sanord, PLPD, and Leo del Toro, and we are looking forward to hosting more local celebrities and their collections! We just had Tres Manos from Barcelona and soon it will be my good friend Dsum from Medellin. If you are reading this and you are in Miami swing by and Dive with us!
"Castaway is a truly special gathering where souls connect with music and nature"
EG: You're also part 'Castaway' crew. Can you share with our readers the idea behind the event series and what should they expect when 'Thinking Outside the Club'?
ATOMYARD: Castaway is a concept we created with Kike Roldan from Speaker Box and Benjamin Acero from UN mute quite some time ago. Castaway is a beach rave, period! We take over little islands around Miami, pack a ferry with gear and we bring a few hundred "Castawayans" with us for a beach day with top music! There's nothing for sale there, everybody shares everything they bring with the tribe, is a truly special gathering where souls connect with music and nature, that's the idea behind the motto "Think outside the club".
Now we are doing a new series of events called 'Island Rehab Project' with our friends at Coconut Groove. We are rebuilding a few structures damaged by hurricanes in the past so kids and elderly people can enjoy the shack located on that island for their summer camps. Phase 1 was already completed so if you hear about this show, come by, help us rebuild and dance at the same time!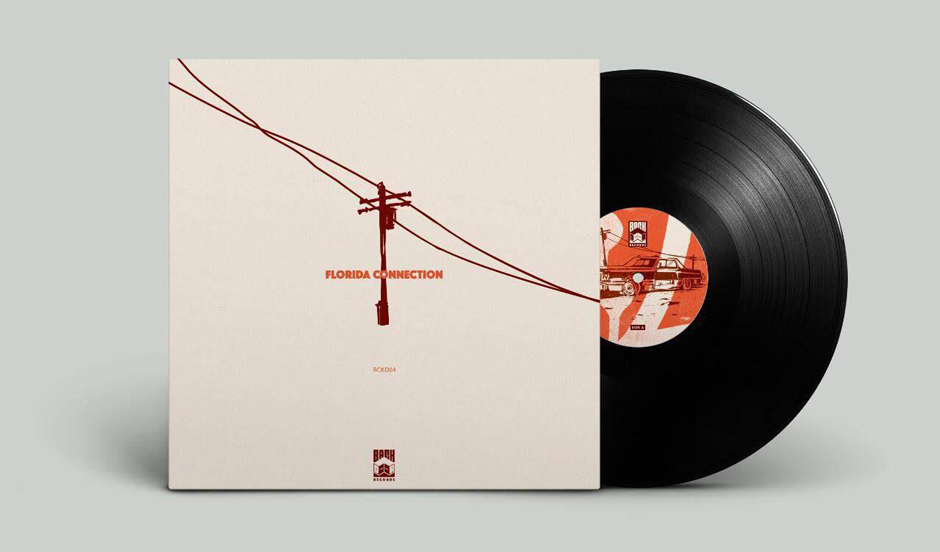 EG: Let's talk about your productions? Are you working on any recent material?
ATOMYARD: Yes, I work on music almost every day, not necessarily music I will release. To me being a musician is about making music as often as possible, but yeah I recently released on Hatching Creatures, a deep minimal track in their most recent compilation and I am very excited about my first ever Vinyl release on Backdoor Records the record drops on June 28th on mayor distribution channels, a great Collab with Dsum, It's called 'Florida Connection'. We have the official release party at New Yorker Patio Bar with a proper Dive with Dsum on June 30th. You can check the release here!
EG: What is your favorite studio gear and why?
ATOMYARD: I have been collecting gear for quite some time and all my machines are my favorites but if you ask my favorite at the moment I'll go with these 3 synthesizers.
Korg MS2000B: I love this Analog synth, I use it for everything, bass, pads, vocoder sounds, you name it, this synth is a beast, the layout is incredibly user-friendly and if you like knob per function it doesn't get better than that!
Tanzbar MFB: my latest addition, the Kicks on this analog monster are an instant WOW, I love how you can work on each instrument and do sound design, the machine is highly configurable, I've own few drum machines but I can't think of an analogue drum machine that sounds better, period.
JD800: Another amazing machine, it's covered in sliders that act as dedicated editors just like a classic analog synth, super hands-on and extremely programmable, once you know what you are doing you can probably make any sound you imagine!
And of course, my guitar and my orange amp!
EG: Summer season is almost here. Are you looking forward to any special events?
ATOMYARD: Summer is always a great time for beach parties and boat parties so yeah, I'm looking forward to our Island Rehab Project event, also our famous Sundown / Sunrise Jams Boat party and also really looking forward to our 4th of July event in collaboration with Electronic Groove.
EG: What's the hardest part of being an artist? And the best one?
ATOMYARD: The hardest part of being an artist to me is figuring out how to make a living doing your art full time. The best thing about being an artist is to be able to express yourself through your art. There's nothing more satisfying than seeing dancers and friends smile and forget about their problems for a minute. There is no I on team, art is about the community and brings people together, that is priceless!
Follow ATOMYARD: Facebook | Instagram | Soundcloud