B.o.T is the brainchild of two London-based friends, Dan Calabrese and Khayal Khan, who engage in the combination of organic with digital elements to create blending deep bass, earthy percussion, and culture-crossing instrumentation floating on downtempo and deep house. The progressive musical journey of this DJ & producer duo has led them to create sets that are true ritual experiences between downtempo, electronica, nu disco, organic, and funk until reaching the borders of melodic and techno. Their music has a distinct persona which is derived from their strong sense of eccentricity and influence from diverse cultures.
EG caught up with B.o.T to learn more about the drop of their 'Tammurriata' EP on Lump Records, their chemistry, workflow, views on the state of the scene, and more.
EG: Hi guys! Welcome to EG. It's a pleasure to have you here with us. Where are you based right now? How have you been?
B.o.T: Thanks for the invite. Our home is London. We are doing great, thank you for having us!
EG: So, we just gotta know…what does B. o. T. mean? How did you guys first come together as B.o.T?
B.o.T: This is a funny one. We met for the first time in London 6 years ago. The idea of B.o.T came together 2 years later. We just came up with the name while we were digging through some music. During the session, we were hungry and opened the fridge just to realize that we had nothing but beans and toast in it. So we thought you know what, this could actually be something. Neither of us is British, Khayal Khan is from Pakistan and Dan Calabrese is from Italy, but we met in London and randomly we decided to keep the name. After all, we like to dig folk and cross-cultural sounds and spread them on some good electronic beats, just like beans on toast.
At that time the music that connected us was quite different from the one we currently play. We used to listen to a lot of glitch hop such as Mr. Bill, Koan Sound, and IDM producers. Our musical journey led us to a variety of genres such as jazz, techno, downtempo, blues, classical and more before coming up with our current sound.
EG: Congratulations on the release of your 'Tammurriata' EP on Lump Records! You must be very excited to share this one. What has the initial reception for this new package been like?
B.o.T.: It's been great so far. We have had very positive responses from the crowd whenever we played it. It's definitely well received in Italy as we sampled a Neapolitan folk song and oftentimes the crowd is even singing along to it.
EG: So, 'Tammurriata' has a unique ring to it. Is there a meaning or a concept driving this EP?
B.o.T: The initial idea for this one came from Dan. 'Tammurriata Nera' is a Neapolitan song from 1944, that ironically tells the story of a woman who was having an affair with an American soldier during the second world war occupation. When we first heard it, we suddenly thought that this could turn into a naughtier and much more aggressive tune designed for a peak-time dance floor.
"(Inspiration) is definitely necessary, and when she is around, things do click. When we are in the zone we can get the idea of the whole track in minutes, quickly structure it and get it done. However, it can be difficult at times when inspiration is lacking"
EG: And 'Tammurriata' also comes with remixes courtesy of Lannka, Majnoon, Sinai, Nikolina, and Mario Bianco. What do you listen for when listening to a remix of a track of yours for the first time? Have you ever had any "oh, I wish I thought of that" kind of moments?
B.o.T: We always look for the surprise element. It's interesting when the producers can find creative ways to turn the track around completely. For this EP, everyone did an insane job and created their own version reflecting their own personal sound.
From time to time we get these "A-ha moments" and we love them. These are so inspirational for us and give us great insight into the creative process of the remixer.
EG: Let's step into the studio for a bit. What's your workflow like? Do you guys have defined roles or does it vary from track to track?
B.o.T: Well, usually, it varies. We sometimes share samples we like with each other and get inspired from. Those help us in coming up with our own ideas to create the sound and vibe we want to go for. It can also go the other way around, where we can start with a bass line or drums and then start adding a melody to go with it.
We try to meet in the studio together once we have exchanged some ideas. Then, we take turns and do small bits on different sections of the song. Whenever one gets tired and runs out of ideas, we switch and that's really helpful in the creative process.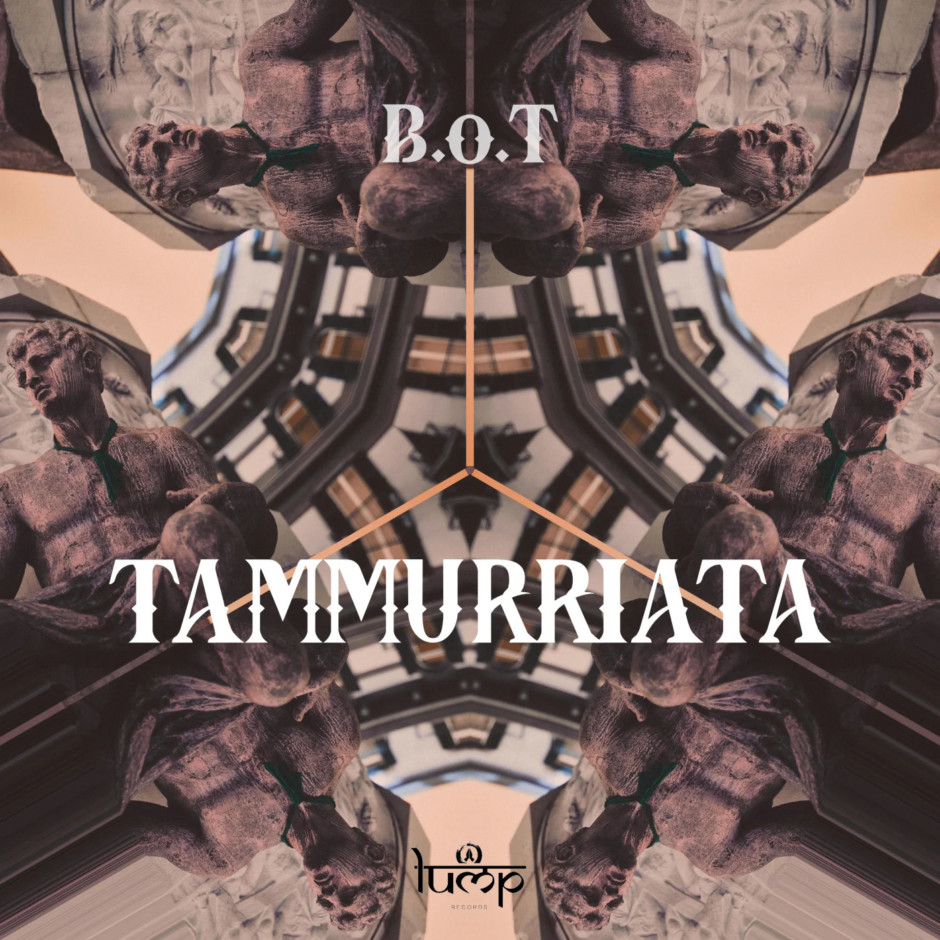 EG: Inspiration…is it necessary, or overrated? Do you have any particular routine to "get in the zone" when in the studio?
B.o.T: It is definitely necessary, and when she is around, things do click. When we are in the zone we can get the idea of the whole track in minutes, quickly structure it and get it done. However, it can be difficult at times when inspiration is lacking. We can get stuck in the sound design of drums or synths for hours and then lose direction. One of our releases on Pipe & Pochet, 'Saracene', was a track that we started working on and left unfinished for a couple of months, till one day, we found the inspiration to complete it.
EG: How do you keep entertained when on tour? Have you come across any good movies, books, or albums lately?
B.o.T:: Touring as a duo is fun and we are quite lucky as this job can be very lonely. We love meeting new people and exploring new cities and cultures. We always like to connect with the local traditional music scene to get inspiration for our next track.
Dan: I like to read and watch documentaries a lot. My favorite subjects revolve around sci-fi, aliens, psychology, and psychedelics, and I'm quite deep into the blockchain and crypto space. So when I'm not digging through music I'm researching innovative crypto projects that could really change the way we live for the better :)
Khayal: I love listening to music mostly and sometimes watch movies. Recently I've been listening to the Frivolous new album called 'The Tiny House of Delusion' lately, and watched the movie 'Everything Everywhere All at Once', which was super inspiring.
"Touring as a duo is fun and we are quite lucky as this job can be very lonely. We love meeting new people and exploring new cities and cultures"
EG: What does a regular Monday in the life of B.o.T look like? And a Friday?
B.o.T: Monday is truly dictated by how the weekend went :)
We usually focus on our second project 'La Danse' where the focus is to bring immersive experiences to London through music and art by inviting the most sought-after artists and musicians from our electronic music scene. Monday usually involves a lot of back-and-forth emails with bookers, venues, stage designers, you name it.
On Friday we are buzzing, probably finishing up some playlists, Rekordbox, work out, a nice meal, and head to the party.
EG: By the way, what are your thoughts on the current state of the scene? What would you like to see more and less of?
B.o.T: This is a hard one to answer. These days everybody's mom is a DJ :)
Technology has made it easier for anyone to be able to download music and sync a few tracks together. Right now, it seems like way less about talent and more about social media presence and image. Promoters and bookers nowadays seem to focus more on the follower count aspect and image as opposed to talent. We'd like to see fewer algorithms and more soul.
EG: What's next for B.o.T? What particular milestones are you looking forward to now?
B.o.T: We've been extremely grateful for the feedback received so far on our music. Releasing on labels like Lump, Pipe & Pochet, Cafe de Anatolia, Sounds of Khemit, and A Tribe Called Kotori in such a short time span gives us the energy and the motivation to continue doing what we love the most. Our tracks have received support from DJs we look up to including the likes of Black Coffee. We have a lot in the pipeline currently and are looking forward to sharing more music. At the moment we are finalizing our next EP.
EG: Thank you so much for your time, guys! We wish you all the best for the future.
B.o.T: Thank you! Dan & Khayal
B.o.T's 'Tammurriata' EP is out now via Lump. Purchase your copy here.
Follow B.o.T: Facebook | Instagram | Soundcloud | Spotify