Undefined by genres, and more about the energy of each piece of music and art, the Banksia name drives a distinct and polished finesse.
Photo Credit:  Ardin Lo
Born in Manchester, yet raised in Zambia his early influences shine throughout his productions. Now residing in the heart of San Francisco, a true electronic hub, this breakthrough artist and DJ has truly found his core. Recognized for delivering an artistic journey from studio to the stage, he actively embraces the underground whilst fluidly translating to broad crossover appeal.
EG caught up with Banksia to learn more about the drop of 'It's Been Done', his multicultural upbringing, views on the state of the scene, and more.
EG: Hi Banksia! Welcome to EG. It's a pleasure to have you here with us. Where are you based right now?
Banksia: Hey! Thanks so much for having me! I am currently based in San Francisco, USA. However, as we speak, I am in Australia just traveling and enjoying my second summer of the year.
EG: So, what was your first summer like? Any particular highlights?
Banksia: It was wicked, I had such a fun Summer filled with shows, music, art, and more. I'd have to say playing the Portola Opening Party and sharing the stage with Daphni from Caribou, Hagop Tchaparian, and Chaos in the CBD was mental! The festival itself was also incredible. I went as an attendee and left so inspired.
EG: By the way, congratulations on the release of your latest single 'It's Been Done'! What has the reception been like?
Banksia: Thanks! It has been great, really got so much good feedback from the track, also I must shout out Self Tape, collaborating with him was so much fun.
EG: What can your fans expect to find on 'It's Been Done'? Is there a concept inspiring this one?
Banksia: Honestly, I feel like it is a track that evolves a lot over time. Not so much on the vocal side, more so when it comes to the musical elements in the instrumental. There is so much going on and changing and I love that.
"For anyone reading this especially new artists, don't lose hope when an idea isn't working. It takes many ideas to have one good one"
EG: As you mentioned, 'It's Been Done' finds you linking up with Self Tape. What was this experience like? Did you guys have a previous relationship?
Banksia: So, Self Tape and I connected over social media, we bounced many ideas back and forth, to be honest, and many didn't work out. However, this one stuck and we both loved it. For anyone reading this especially new artists, don't lose hope when an idea isn't working. It takes many ideas to have one good one.
EG: You've had quite a unique upbringing, right? Could you walk us through it? In which ways do you believe that impacted your music?
Banksia: Wow, this is a hard one but also dear to my heart. So I would like to say that more than just music it has impacted my life as a whole, which then translates into music. I live and breathe the creative culture. So, for example, growing up in Zamia has led me to love vibrant colors, patterns, African instruments, and African vocals. This has really started to play a role in my music.
Additionally, I think African rhythms are such an important part of music and so there is something that just clicks when it comes to grooves for me. And, being born in the UK introduces me to the underground club culture, garage, breakbeats, and so on. Living in Australia had an influence on my fashion, the way I dress, my collaborative side, and my openness to just vibe regardless of genre. I think they all go hand in hand, additionally, just experiencing all this and incorporating it into my daily life is what then translates into the music.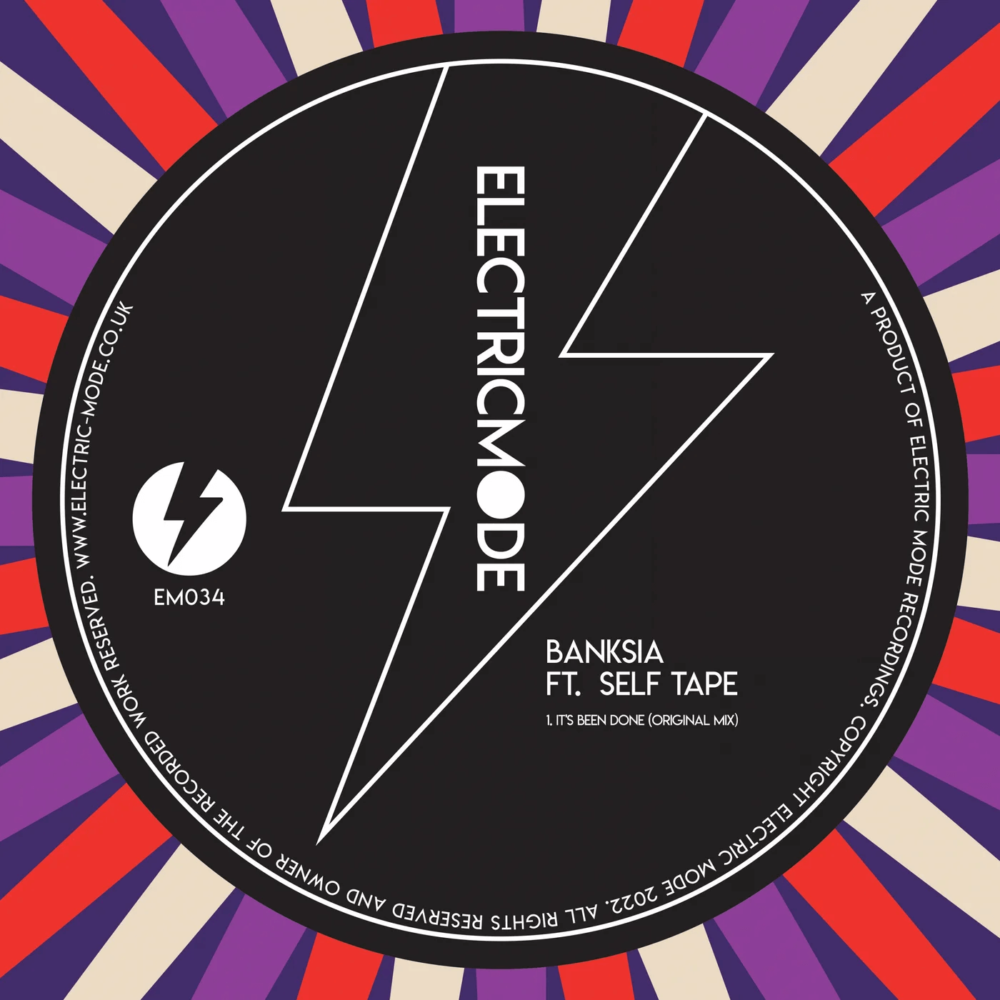 EG: How do you keep entertained when not in the studio? Are there any good books, series, or music you'd recommend?
Banksia: OMG! You know what?! I get bored so easily. I have multiple creative outlets, I love to paint, I love to draw, love carpentry, I love to travel and explore. I am kinda all over the place so I keep myself entertained through all these things. I hang out with mates all the time too so that keeps me busy. Hmmm… Actually, there is a great book called 'Shantaram' and I loved that, they also just put out the TV show on Apple TV and I have been keeping up. Both are incredible.
EG: What are your thoughts on the current state of the scene? What would you like to see more and less of?
Banksia: To be honest, I don't think this is new, but jumping on the bandwagon of trends is something I would love to see way less of. I know it sounds cheesy, but I am starting to see so many producers trying to make music like Fred Again…or Dom Dolla, and so on. People don't really understand, they are who they are because they did their own thing. I think it is important to get inspiration, but also don't just copy and try to jump on the bandwagon to get a piece of the pie. So I would love to see that.
Currently, I think the scene is so interesting, like, there is space and opportunities for everyone. So do your thing, keep your head down, and hustle, and I am sure good things will happen.
"People don't really understand, they are who they are because they did their own thing"
EG: What is art and why do we need it?
Banksia: Art is expression. Simple. It is a form of communication and people are able to express themselves through art it is important to allow people to express themselves.
EG: What's next for Banksia? What particular milestones are you looking forwards to now? Where can your fans catch you next?
Banksia: 2023 is exciting for music, I have unreleased music that I can't wait to put out. Also, got some tour plans that will be announced soon. However, for now, I am taking a well-deserved break to focus on writing music and traveling.
EG: Thank you so much for your time, Banksia! We wish you all the best for the future.
Banksia: Thanks for having me!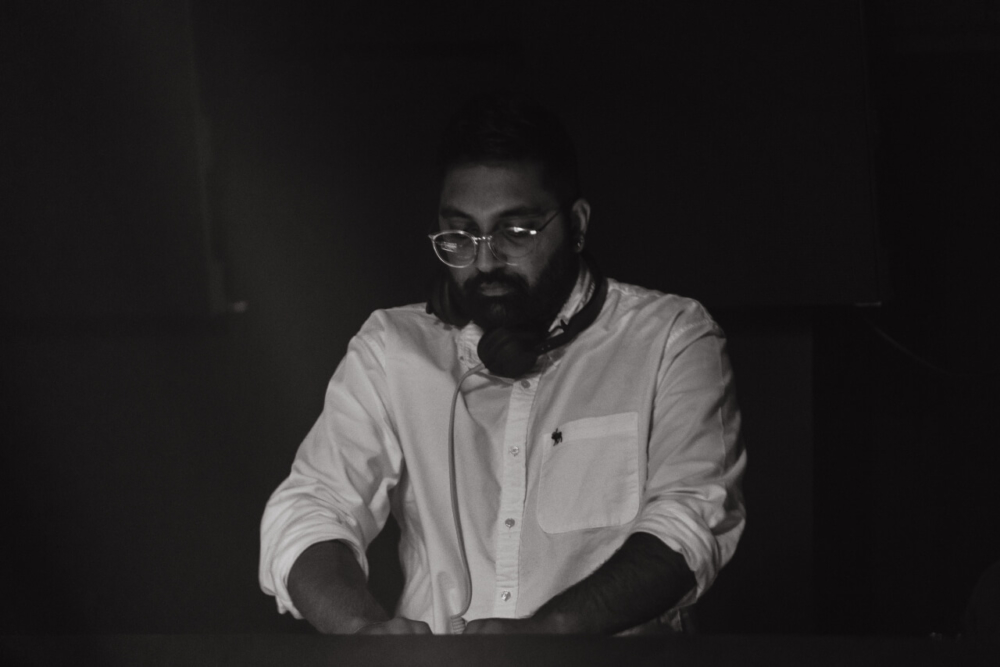 Banksia & Self Tape's 'It's Been Done' is out now. Purchase your copy here.
Follow Banksia: Soundcloud | Facebook | Instagram | Spotify