Founder and A&R of Barbur Room, Marco Barbiero splits the time between his homeland in Puglia and Berlin, where he lived for some years and founded BRM, his underground music platform in 2014. Eclectic and creative, his music today moves between deep and techno sound, often wandering in the dark side of electronic music.
In the latest years, Marco has been invited to the famous Cadenza's Source to Cycle podcast and his mixes has been hosted also on other renowned platforms including Ibiza Global Radio, Electronic Groove, Deep House Amsterdam, Data Transmission, Music is 4 Lovers, Pioneer DJ Radio, Deep House Sweden, and many other channels.
We caught up with Barbur to talk about his latest project, his new label Barbur Music.
Electronic Groove: Hi,  Marco, and welcome back to Electronic Groove. Let's go straight to the exciting news of the first release of your new imprint, Barbur Music. When it was released and what can listeners expect from 'Lowliness'?
Barbur: Hi guys, thanks to have me here. Yes, 'Lowliness' is the first release of my own label, Barbur Music. It was released on 19th June, you can find it on all digital shops & stream services. It's a particular track that I wrote in the lockdown period, and I think this coming out from the sound of the track. 'Lowliness' is a melodic track, a little bit different from my other works.
Electronic Groove: What's the concept behind the label? Where did the idea come from and what is the vision having this first release as the base of all?
Barbur: I decided to open the label to have the opportunity to release the sound I like. With no limits to my creativity, to be free to release what my mind decides. For now, the imprint will release only my works, with collaborations or remixes by friends and artists I respect. In the future maybe something could change, who knows.
Electronic Groove: Let's discuss a bit about the first single, 'Lowliness'. How did it come together? Where did the inspiration come from?
Barbur:  The lockdown, in this case, brought out a part of me that I didn't know yet. Working on 'Lowliness' was a long and deep introspective journey into me, all starting from the end of a love story. With this track, I wanted to get out of my sound, to explore new musical horizons, while always remaining within the electronic and techno genre, of course. But I think the melancholic mood is very clear.
 Electronic Groove: Did you use any special tricks or tips while working on it that you can share with our readers?
Barbur: Not particular stuff. My creativity and Logic X on my Macbook J.
"With this track, I wanted to get out of my sound, to explore
new musical horizons"
Electronic Groove: Do you have remixes plans for the rest of the year?
Barbur: Yes, I think I will do a follow-up, with some remixes. I've not decided yet.
Electronic Groove: During these last months, life and the music industry has shifted quite a bit. Aside from this new venture, how has it affected you and what positive things have you gained from this?
Barbur: Sincerely, it wasn't an easy period for me, but also for many other artists, labels, agencies, and organizations. I think many things have changed, I don't know if it will be forever or not, but probably the world could be not the same from now. The important thing I gained is to focus on the positive energies and try to work in the best way possible to improve myself and my music. In the last months, I had the time to work hard in the studio with so many creative moments. Many works are ready and I'm going to finish an album.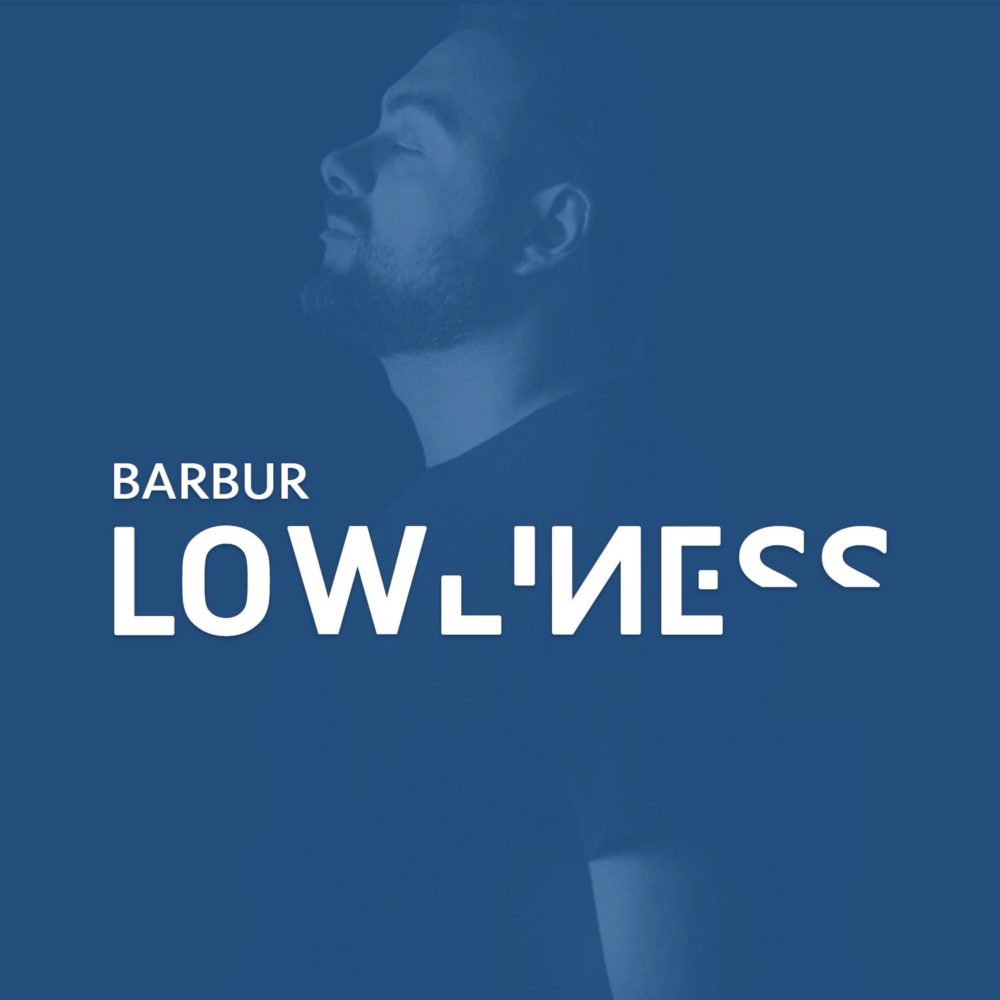 Electronic Groove: Music and event-related, can you give us your point of view on how your local government is handling things and what are the expectations for the coming months?
Barbur: I will speak about the local government of my own country, the South of Italy, because I came back to live here in my city, Lecce. The Apulian government is working in a different way respect the Italian central government, deciding to try to re-open the clubs during the summer, because these venues are open-air and the clubbing & events scene is very important for our tourist economy.
Electronic Groove: You also run a Soundcloud channel named Barbur Room, where you feature regular mixes from various techno exponents. Can you explain more about the vision's channel?
Barbur: Barbur Room is like a child for me, and I'm so proud of how it is growing every day. I started this project 6 years ago, when I lived in Berlin, with some friends, to give space to all artists that had some difficulties emerging and can share their music, like me at that period. And my vision is still the same today, which is why I created the two sections 'Local Heroes' and 'New Talents', to continue giving space to emerging talents so they can promote their music. Today the channel has exceeded 14k followers, with ratings from all over the world, and has hosted renowned artists such as Charlotte De Witte, Deborah De Luca, Chus & Ceballos, Fatima Hajji, Hito, Uner, Nakadia, Danny Rampling, Hector Romero, or Italian pure talents like Luca Agnelli, Paolo Martini, Alex Neri, Lele Sacchi, but also my "Apulian friends" Giorgia Angiuli, Underspreche, and Fideles, all artists who have found their place in the music business. The news is that Barbur Room is expanding and we opened a sub-channel some weeks ago, called 'Berlin Techno Music', with some guys from there, trying to boost the techno & hard techno stuff from talented artists.
"Barbur Room is like a child for me, and I'm so proud of how
it is growing every day"
Electronic Groove: What inspired you to become an artist?
Barbur: I'm a DJ since I was 13, having had a cousin who was also a DJ. Music has always been part of my life and days since I was a child. After 20 years of career, I needed to try to create something mine. And so, I started this Barbur project some years ago, trying to release music that was a bit own experiments, but then over the years, it became my main moniker.
Electronic Groove: How would you define your sound?
Barbur: To be honest I don't want to lock myself in a particular sound. I think that artists should never close themselves into a single musical genre, but explore, experiment, give space to their creativity, without changing themself too much, of course. That's why I think my sound is within techno and electronic scene, for sure, but is not so defined, even if I love making music for the dancefloor and try to give energy to the people. If you relate to this, my sound is for the dancefloor, 100%.
Barbur's 'Lowliness' is now available via Barbur Music. Buy and stream here.
Follow Barbur: Barbur Room | Facebook | Instagram |Soundcloud