Ben Hemsley is one of the UK's most exciting new talents in house music with luring melodies and flavours of old school rave nostalgia. Heavily supported by dance music royalty such as Solardo, Patrick Topping, Calvin Harris, Fatboy Slim, Michael Bibi & Eli Brown, Ben has already notched releases on a host of leading labels including Trick, Sola, Repopulate Mars & Insomniac to name a few. The young Geordie's meteoric rise has not gone unnoticed, and with regular support on Radio 1 and Kiss FM, 2021 will surely be a year that belongs to Ben Hemsley.
'Through 2 You' is a peak-time, hands in the air, dance-floor weapon fresh out the gates into the New Year. Ben's debut solo release for the legendary Ministry of Sound has already earned the support of house music legend Fisher, certifying this track from its inception.
The infectious bouncing bassline has become a signature for Ben's productions and is deployed from the off in 'Through 2 You', laced tightly with a deeply driven kick drum that carries the groove effortlessly. Ben skillfully crafts the vocals, elevating the sound and injecting Soul and sass into the record. This is a party track that will fill any dancefloor and raise the spirits of dance music fans across the globe.
Electronic Groove: Hi there, Ben! How are you? We're excited to be able to sit down and catch up with you.  What a challenging year we've left behind, right? Reflecting back on it, what's your personal balance?
Ben Hemsley: Hi! I'm good thanks! Yeah, that year was pretty rough. It was hard not playing any shows. However, the time away from doing shows allowed me to experiment and improve with my craft and has ultimately made me a better producer. But still an awful year. I have hope that this year will be better!
Electronic Groove: So, you've been active this past year with some eye-catching releases. Where did you find the inspiration for these during such a complicated year? Do you feel more comfortable writing in a 'zen' state or in the turmoil?
Ben Hemsley: Most of the records released last year were before COVID-19. But, weirdly, this situation has, possibly, got the best music out of me. I've written so many tracks that were inspired by me missing Ibiza (laughter). Pretty sad and more melodic songs, but still house/techno.
Electronic Groove: How have you handled your steady rise? Were you expecting it? Did it catch you well prepared?
Ben Hemsley: I'd say I've handled it pretty well and that's just because I love what I do and what it entails. Making music, playing it out, meeting new people. It's great! I wasn't expecting it though, and I wasn't prepared musically. I don't mean my skill wasn't prepared, I mean the releases weren't ready and scheduled but now my schedule is pretty consistent, so all is good now.
Electronic Groove: Do you recall the moment when you went 'OK, maybe I should quit my day job'? Did you have any doubts at all?
Ben Hemsley: I've never really had a long-term 9-5 day job. I'm glad, as I don't feel I'm made for that stuff. I helped around at my stepdad's factory and had a job in a local supermarket for a month. But that's it. As soon as I left education my first record got released that month. Lucky timing or I would have had to go back to Tesco's which I hated!
"I've handled it pretty well and that's just because
I love what I do and what it entails"
Electronic Groove: How do you feel about releasing dance music at a time when most clubs and venues are closed due to the pandemic? Do you think fans not being able to consume music immediately and artists having to delay the chance to showcase all the work done previously will affect how we perceive and consume music from now on?
Ben Hemsley: I'm making some heavy music at the minute, and I don't think I will put that out until clubs are open. I know a lot of people enjoy that stuff at home or in the car etc, but, in my opinion, it will get wasted not being played out in clubs. And I suppose that's to do with perception? I'm finding it hard sometimes to make club music because I'm struggling to picture it in a club as it's been a while.
Electronic Groove: What's the situation looking like in the UK? Do you think clubbing will undergo major changes going forward?
Ben Hemsley: Bad. There's next to no help for the industry. I hope there's not a huge amount of things that will change when they re-open again. I just want things back to how they were, no doubt like everyone else.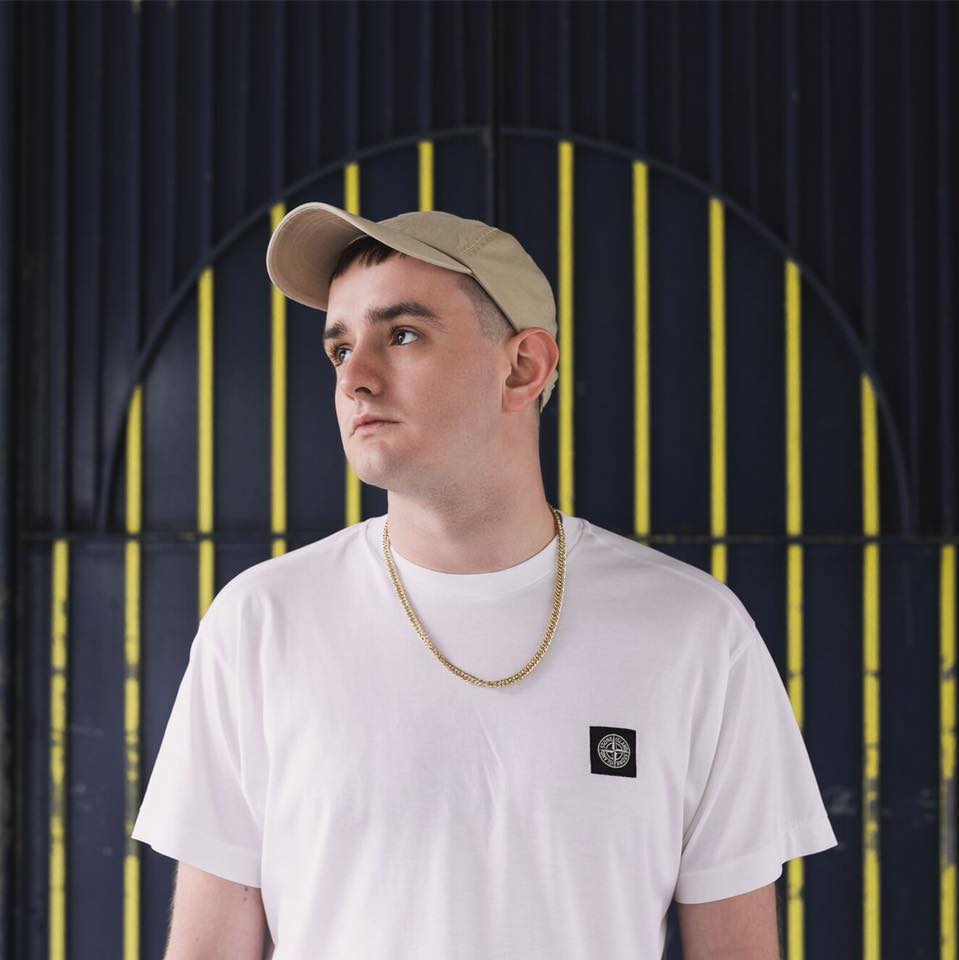 Electronic Groove: Back to the studio…you are keeping your impressive run going with 'Through 2 You', an infectious vocal cut that will be out via Ministry Of Sound. How did this one come about? Are you excited to be joining the ranks over at this label?
Ben Hemsley: I actually signed another record to Ministry of Sound a while back, but I ended up not being happy with it. So one day when I'd just moved into an apartment where the acoustics were awful and I couldn't really make a detailed record, I just started messing about and having fun so made this in like 2 hours. It's a really fun record and I think it's unique and I love it! I'd have never have wrote this if I had my proper setup. 
Electronic Groove: What's your studio set up like? Do you feel more inclined to digital or analog gear? Do you have any formal music studies?
Ben Hemsley: Pretty simple! 2 KRK monitors, an audio interface, and 4 synths. I definitely prefer analog gear. Even if I didn't prefer the sound of it, it's just more fun getting out of the box. And yeah, I studied music here in Newcastle. I actually got the highest composition mark ever awarded. I think it was like 92%. Unfortunately, my written work and all the boring stuff wasn't as high! (laughter).
"I'm making some heavy music at the minute, and I don't think I will put that out until clubs are open"
Electronic Groove: What can we expect from Ben Hemsley for 2021? What are your next goals?
Ben Hemsley: To make even more music and to play it! But, obviously, that's out of my control.
Electronic Groove: Have you given any thought to which track you wanna play first at a live gig when this is all over?
Ben Hemsley: I have an unreleased track called 'See You Again'. I think that'd be a pretty fitting track due to the lyrical content. Hopefully, it's out soon and you can see what I mean.
Electronic Groove: Thank you so much for sitting down with us Ben! We wish you the best going forward and hope you have a great year!
Ben Hemsley: Thanks a lot for having me! And you too!
Ben Hemsley's 'Through 2 You'  is now available via Ministry Of Sound. Stream and buy here. 
Follow Ben Hemsley: Facebook | Instagram | SoundCloud | Spotify