BonÏpso is a producer based in Marseille, France. He has been passionate about music since he was very young and began to take a special interest in electronic music when he was about 15 years old. He spent time digging for new releases in order to be up to date with the new music scene.
EG caught up with BonÏpso to learn more about the drop of his 'Resilience' EP on Anathema Records,  his origins in the music industry, projects in Marseille, and more.
EG: Hi BonÏpso! Welcome to EG. It's a pleasure to have you here with us. How have you been? Where are you based right now?
BonÏpso: Hi, EG! The feeling is mutual, it's an honor to be able to share my world with you through these few questions. Currently, I'm based in Marseille, France, but I'm originally from Brittany, the most beautiful region 🙂
EG: First of all, congratulations on the release of your 'Resilience' EP! What has the initial reception/promo been like? Have you been able to test these in a live setting?
BonÏpso: Thank you very much. I've been able to play the three tracks from the EP at my last gigs; as an opening or closing track, as they are meant as an intro/outro.
I'm hoping to play them this summer at one of the biggest festivals in France that I'm lucky enough to participate in.
EG: And what can your fans expect to find on 'Resilience'? All three tracks have very strong names…Is there an emotional trigger to these?
BonÏpso: I composed these tracks at a time of great introspection in my life (a nod to my 'Introspection' project released on feines Tier over a year ago).
The EP consists of 3 tracks with rather eclectic inspirations. 'Resilience' is imagined as an epic, split into three beats with a symphonic and powerful break. It evokes the ability to bounce back, the strength that we can draw from ourselves to move forward despite the trials of life.
Then comes 'Immanence', a very soaring track that gives life to the voices from within.
And finally 'Incandescence' with its more hip-hop sounds, its touch of melancholy, but also full of hope, like an ascent towards a more beautiful horizon.
EG: How would you describe your music? Do you tell stories? Or do you view tracks more like sonic landscapes?
BonÏpso: My music always tells a story, a passage of life. I like the idea of combining the soft and the raw. I've always let myself be led by my emotions and never tried to fit into the codes of a certain style. Over time, I think I have found my signature and people let me know.
"My music always tells a story, a passage of life. I like the idea of combining the soft and the raw"
EG: So, how did you come across electronic music? Was there a show or record that pushed you down the rabbit hole?
BonÏpso: My childhood revolved around classical music like Tomaso Albinoni, also Miles Davis, IAM, Pink Floyd, Peter Gabriel, ranging from jazz, hip hop,  rock, and other genres.
Electronic music came naturally to me when I was 15 years old, I discovered that with the MAO, you could find rock, jazz, classical sounds, etc… in a single track. I found it magical. Then, I bought my first CDs and went to my first clubs and first festival named Astropolis. And one fine day, I finally launched myself in the MAO: Ableton, master keyboard, Arturia range for the vsts essentially. (I have my friends to thank for that!)
If I have to name a project that has had a huge impression on me, I think that Rone's 'Tohu Bohu' LP is and will remain forever a revelation.
EG: What does the electronic music landscape look like in Marseille? What do you feel the scene could do with more of?
BonÏpso: In Marseille, electronic music is starting to take shape but communication is not always there. There are a lot of "secret" parties, and you have to hunt around (laughter). I have just created a collective called 'Agoya' in collaboration with with the DJ/composers John A Marr and Brookesia; not forgetting my friends Jordan and Camille in the office. Our idea would be, in the medium term, to organize events that are both in and outside of Marseille.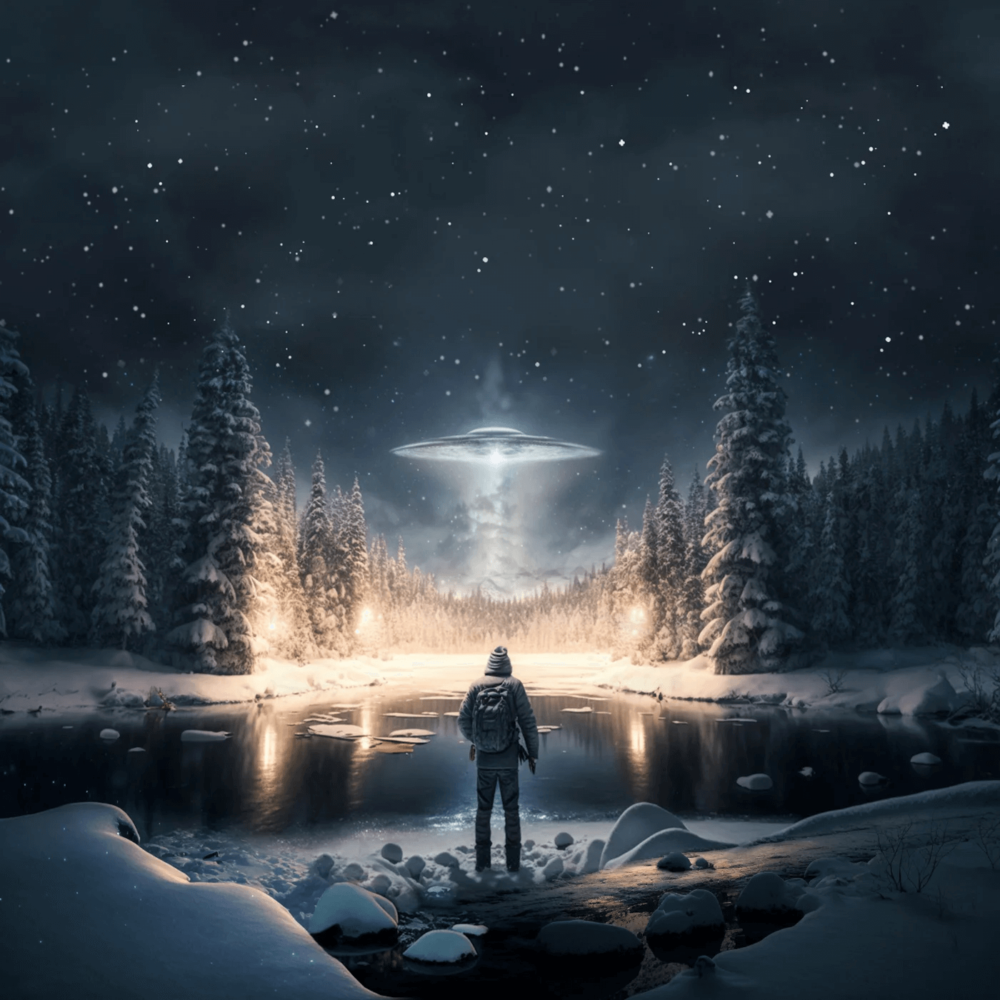 EG: How do you feel about the role of social media in the music industry? Is it drawing us too far away from the actual music? How can we make our interactions with social media better?
BonÏpso: I think we can't evolve without social media anymore. We have to move with the times, there are good and bad things about it. Everyone has to make their own choices. The main problem is the amount of content we ingest every day. We no longer look for information, it comes to us. I think it's a shame…
EG: How do you keep entertained when not in the studio? Have you checked out any good movies, series, books, or albums you'd recommend?
BonÏpso: My life is divided between my work at the hospital, my musical activity, and spending time with my family/friends. At the moment, I listen to a lot of James Blake, Mount Kimbie, Kas:st, Caribou , and others, and sometimes I write more than read actually. I love to play with words and express my feelings on paper (another passion).
"The main problem is the amount of content we ingest every day. We no longer look for information, it comes to us. I think it's a shame…"
EG: Can you tell us something about you that very few people know about?
BonÏpso: I'm a sore loser (laughter, everyone knows that)
EG: What's next for BonÏpso? What particular milestones are you looking forwards to this 2023? Where can your fans catch you next?
BonÏpso: As I mentioned before, I'm playing for 2 hours at the biggest festival in the south of France this summer. There is no official communication about it yet, so I have to keep the name of this festival to myself… but stay tuned, it will be amazing.
EG: Thank you so much for your time, BonÏpso! We wish you all the best for the future.
BonÏpso: Thank you, thank you for your interest in my projects and the quality content you provide.
BonÏpso's 'Resilience' EP is out now via Anathema Records. Purchase your copy here.
Follow BonÏpso: Instagram | Facebook | Soundcloud | Spotify