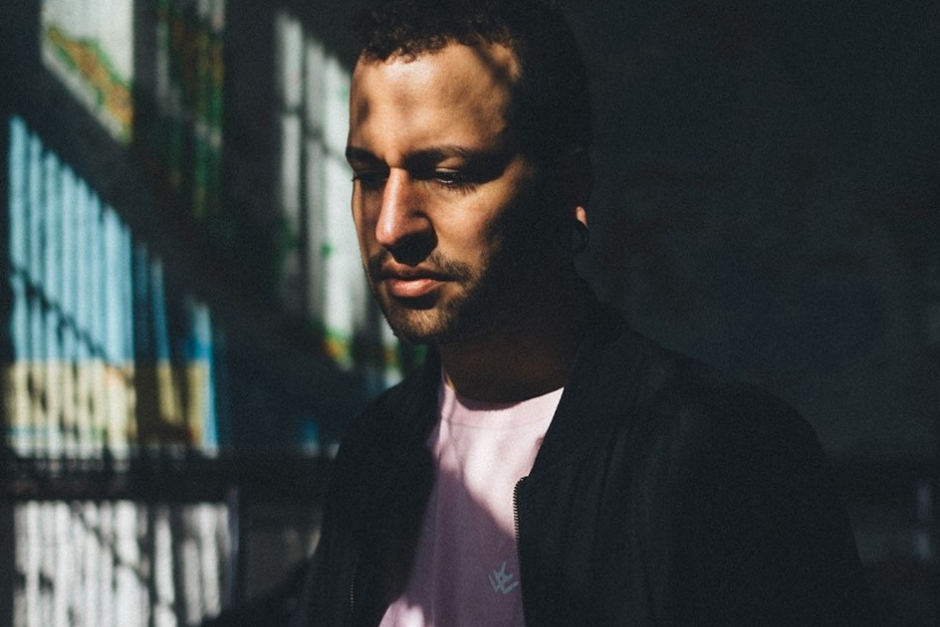 Bonjour Ben: "Music is a universal language and that's what's fascinates me"
Originally a child of reggae, Bonjour Ben started DJing in his early twenties and, with the help of the tight DJ community, he established his organic sound. After muscling in on the lineup of his local clubs, Ben has become a staple of the organic and intercultural house scene, including appearances at Watergate, About Blank, Sisyphos (Berlin), Institut fuer Zukunft (Leipzig), Amsterdam, Zürich, London, Sao Paulo, Cape Town and more.
We caught up with Ben Bonjour to talk about his current musical state.
Electronic Groove: We really enjoyed your recent podcast on Electronic Groove, can you tell us what was your inspiration and where was it recorded?
Bonjour Ben: Hello guys, thanks for the invite. The podcast reflects the sound I'm digging at the moment! My intention was to support artists who are currently inspiring me and whose sound I've been playing lately at gigs. I recorded the mix at home using my setup, which consists of two Technics, two CDJs 900 and my lovely Allen&Heath mixer.
EG: In your bio, you describe yourself as a reggae child, can you explain how you ended doing electronic music and if those roots affect your work?
Bonjour Ben: The thing I always loved about reggae in particular, is that even though I didn't grasp all the lyrics, I still had the feeling to understand what the artist's intention was. To me, it's kind of transferable to deep house or techno. Your language/background doesn't really matter, you can still dance and appreciate the music. It is a universal language and that's what's fascinates me.
EG: What's the main message you want to spread with your work and involvement in the music scene?
Bonjour Ben: I always try to arrange my sets (podcast/club) in a certain way for them to make sense for the audience. It's like telling a story. Formerly my main focus was to make people dance, but this kind of shifted towards me wanting them to get involved and listen closely.
EG: You are very active in the German scene and have played in a lot of clubs, festivals, as well as some hidden parties. What makes each one of them a special experience for you?
Bonjour Ben: Germany is a paradise concerning electronic music. Cities like Berlin, Hamburg, Frankfurt and Leipzig are well known for their superb scene. Elsewhere it seems to be enough to book an international headliner and set up a booth with two CDJ players. I'm glad the music scene here seems to be a lot more open minded and forward thinking. Additionally, a lot of clubs are trying to create a really familiar and intimate space, for both the guests and the artists. A critical stance towards social media, the fact that they tape the cameras of your phone at the entrance, secret line-ups and the usage of email newsletters is something that I would aspire for a lot of other places too since it creates a unique vibe.
"Germany is a paradise concerning electronic music"
EG: Besides Germany, you traveled with your music to far away places such as Brasil and South Africa. What did you experience there and how the scene is different from your home country?
Bonjour Ben: The opportunity to travel is definitely one of my biggest privileges. Since I'm working without an agency I'm really thankful for the trust that is given to me. I've been to South Africa twice and last year I had what I would call one of the most memorable gigs I ever played at Atom, Waiting Room. It seemed like the people were really into the music that I was selecting and I was blown away by their hospitality. I met a lot of new and good friends, which to me is one of the greatest gifts and something I don't want to miss ever again.
EG: How do you usually prepare before a gig? How much space do you leave for improvisation in your sets?
Bonjour Ben: I'm always well prepared, to be honest. I basically listen to all of the tracks on my way to the gig and also try to pre-arrange the set by checking promos and see which tracks chime together. This gives me a feeling of surety and let me focus on the more technical things during the gig. Whenever I play back-to-back I definitely improvise a lot more.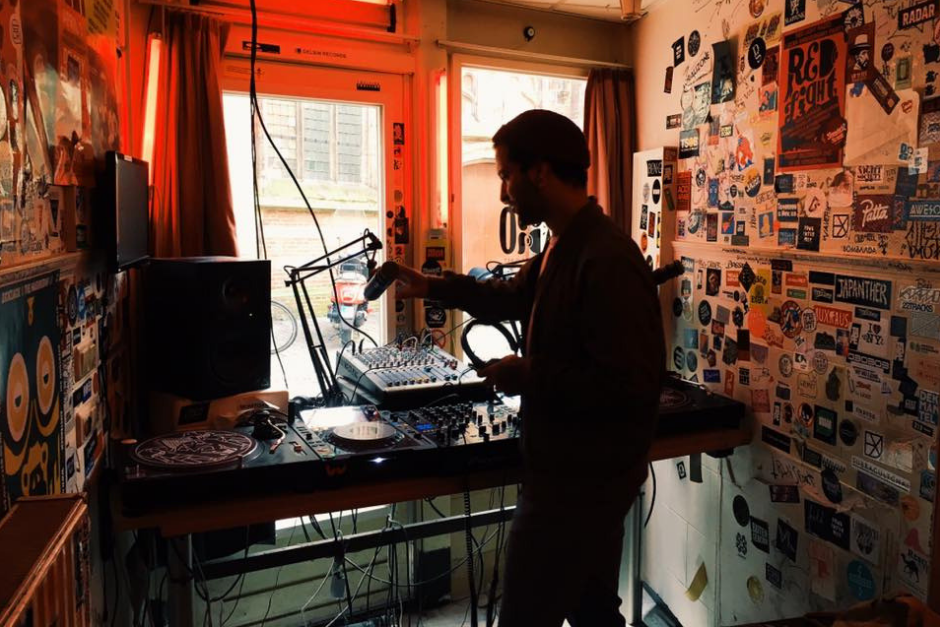 EG: Although each gig is unique, there is always one that will stay forever in our memories. Can you tell us which one is yours and why?
Bonjour Ben: I made a lot of great memories over the years… 4 years ago I played an afterhour at the infamous Kurhotel in Hamburg. The space was really tiny and seemed more like an apartment building stretching over several floors. It had like really pokey stairways and most likely no licensing. The party was promoted by some friends and the lineup included Ion Ludwig, Schlepp Geist and Pauli Pocket.
I played Sunday from 2-7 pm. I didn't expect it to be full during that particular part of the day, to be honest, but I was wrong! It was packed and people even started shouldering each other. The image really stuck to my head because the ceiling was freaking low and there was actually only one tiny window to ventilate the whole floor. I closed the floor with Daft Punk's 'One More Time', really don't know why I chose that track but everybody was singing along and all of my close friends were around the booth celebrating with me. It was an insane moment and also really emotional. I might have even shed a little tear.
"The opportunity to travel is definitely one of my biggest privileges"
EG: What were the most moving live performance and DJ set you assisted to as a guest?
Bonjour Ben: In 2017 I played after Kora at Sisyphos, Berlin. His energy, the arrangement of his set and the way he used his drum pad just blew my mind. I think I was into it even more since he as playing a similar sound. Another artist I want to mention is Powel. I was lucky enough to catch him playing live in Cape Town. This may have been one of the most intense moments I've experienced, and undoubtedly one of the best sets I've witnessed. He played a lot of unreleased stuff which really caught me. What they both have in common is their really modest, heartwarming and grateful attitude which I admire so much.
EG: How does 2019 look like for you? Tell us about your current projects.
Bonjour Ben: I have a couple upcoming shows that I'm really looking forward, including Hamburg and Berlin. Besides that, I'll move to a different city, celebrate a round birthday and would like to make my first steps towards working with an agency. Let's see if something suitable comes up.
Follow Bonjour Ben: Facebook I Instragram I Soundcloud