Bruce Zalcer makes techno for a world — and individual — in flux. Synthesizers, drum machines, and instrumentation are mixed with sounds found in daily life to explore a broad range of improvisational possibilities and textures. Deep and inspirational, with rich layers that pay homage to Bruce's years of musical exploration across instruments and genres, his music transports listeners through a journey of sonic vignettes that percolate movement across body, mind, and soul.
Today, Bruce returns to NUMEN, this time with his own EP. After an acclaimed remix of label boss Xenia's hit 'Stimulant X' in January of 2021, it was only natural for Xenia to invite Bruce for a full EP on her burgeoning imprint. In his third release of the year, Zalcer delivers two dance floor-worthy Techno bangers. With 'Dark Desires', the Panamanian Techno revelation, who entered the Techno charts with his first EP in October of 2020, continues to cement his position as one of the strongest newcomers in the international Techno scene.
We caught up with Bruce Zalcer to discuss his new EP 'Dark Desires', his views on techno, his background, and his future.
Electronic Groove: Hi Bruce, thanks for your time today. Where are you now?  What have you been up to for the past couple of weeks?
Bruce Zalcer: Sure, my pleasure! Thank you! I'm in a beach town in Panama called Buenaventura. Decided to come here with my wife and daughters to take a break from city lockdown during our summer season.
I was able to bring some of my gear. So, definitely making some music. I run an insurance brokerage firm, so I've been working from here. Besides that, just enjoying the weather, the beach, and spending time with my family.
Electronic Groove: Tell us a bit about your musical background and how did you got involved with dance music?
Bruce Zalcer: I had classical music education since I was around 5 in piano and violin. At about 9 years old, I became obsessed with hard rock and heavy metal. So I wanted to quit piano and get a guitar. My parents got me one when I was 12, then a bass at 13. I discovered electronic music when I graduated high school in 1999. It was mainly trance at the time. After a couple of years, I went back to rock. Then in 2017, I decided it was time to try new things, not only musically, but music was an important part of it. One thing led to another and suddenly I was producing techno.
Electronic Groove: Tell us about your latest release coming up on Numen. What was the inspiration behind it and what were you trying to achieve?
Bruce Zalcer: I wanted to create stronger tracks, not necessarily faster, but darker. Tracks with character. That give the listener the ability to connect with his/her emotions and look inwards.
Electronic Groove: What would you say it takes to produce a good techno track?
Bruce Zalcer: Knowledge of the genre, keeping up to date with current release, and production skills are all very important. But, that's not enough. For me, mindset is key. Sitting down being at peace with myself. Putting everything besides music aside and being able to focus on what I'm doing. Enjoy what I'm doing.
If my mind and heart are not in the right place, nothing that comes out of it will be right. That applies to techno or anything else for that matter.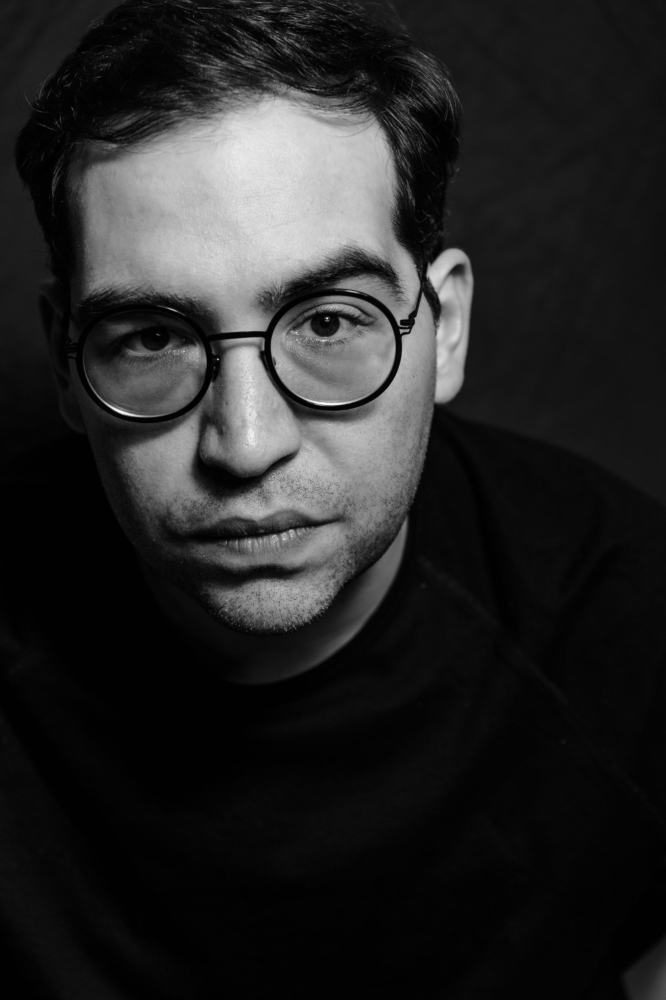 Electronic Groove: Do you have other releases planned for the rest of the year?
Bruce Zalcer: My next release is a track called 'Evocation', which is a part of the 'Desiderati' VA on 1605 which will come out on April 23rd. And I have some surprises coming up that I hope to reveal very soon.
Electronic Groove: Diving into the studio…What's your set-up like? Do you favor physical gear over digital?
Bruce Zalcer: It's a mixture of both. I'm fortunate to own a lot of very good external gear. But, I feel my external gear compliments what I do inside the box and not the other way around. I sometimes record melodies, samples, or random stuff from synths and/or drum machines and then incorporate it into my productions.
 "If my mind and heart are not in the right place, nothing that comes out of it will be right. That applies to techno
or anything else for that matter"

Electronic Groove: In terms of parties and festivals. How do you see 2021 moving forward?
Bruce Zalcer: I think it depends a lot on which part of the world. I think the USA and Europe will open earlier than Latin America.
I want to be positive and expect things to start happening in the second half of 2021, but it's all very uncertain. I think it's healthy to stay positive but realize that the situation may change from one day to the next.
Electronic Groove: Who do you think are some of the artists that have released some great music during the pandemic?
Bruce Zalcer: It's really hard to say, as there has been a lot of great music. If I had to name a few I'd say Alex Stein, Ignacio Arfeli, and Andrea Signore.
Electronic Groove: Thank you so much for your time! We wish you the best going forward!
Bruce Zalcer:  My pleasure! Thank you for taking the time to talk and having an interest in what I have to say.
Bruce Zalcer's 'Dark Desires' is out now via NUMEN. Grab your copy here.
Follow Bruce Zalcer: Facebook | Instagram | Soundcloud | Spotify