Circulating as a digital dub plate for more than a year on selected USB-sticks, it's finally available: Butch & C.Vogt's remix-not-remix (i.e. cover version) of Andy Gibbs' 'Desire'.Cut, spliced and modernized, it's the kind of tailor-made DJ pleasure that only comes along once in a while and needs its own record shop section: Blue-eyed R&B house. Made to please and evoking those unifying and uplifting dance-floor moments that are due to Andy Gibbs' lyrics ("we may be big or small or…") and spot-on production work. Butch has been known to hit the bulls-eye and together with his studio partner C.Vogt, this is an especially inspired outcome.
We caught up with them to talk about 'Desire' and other musical topics.
EG: Hello Butch & C.Vogt, thanks for your time today. How was your last weekend?
Butch: It's still the weekend! I was in Cologne yesterday and I'm off to Barcelona tonight, ready to get my motherfucking groove on, hear me motherfucker?!
C.Vogt: Hi, thank you guys for having us. Last weekend was a great mixture of partying and hanging out with friends, celebrating the release of 'Desire'. On Friday was the release day and I had a great show which I cannot really remember – Thank you Jacky Coke. Saturday was very chilled. I hung out with some old friends in my hometown – thank you Bavarian beer. Sunday was all about family time – thank you for loads of black coffee.
EG: You just released 'Desire', a track you have done in collaboration. What's the story behind the production process? Where it was recorded?
Butch: The original voice must have been recorded somewhere in England, is my guess. The singer was Andy Gibb, a brother of the Bee Gees who were English. I started working on this tune and I simply could hear while working on it that I wanted Christian on this track. So I called C.Vogt and he came to the Boogie Down Studios in Mainz and that's where the magic happened!
C.Vogt: Listening to Rap music and French House, especially during the mid-90s, revealed my love for great sample-based music. In summer 2018 we have listened to my big vinyl libraries to get inspiration and Butch picked this great song by Andy Gibb.
EG: 'Desire' is out via Gerd Jansons label Running Back Records. Why did you decide to release it on his imprint?
Butch: I simply can't think of a better label for this release. It's a match made in heaven! Like your mum's vagina and my….
C.Vogt: I think Butch knows Gerd for a long time, so sending out fresh tunes to good friends is usual.
EG: Any particular meaning about the title 'Desire'?
Butch: That's for everyone to decide for themselves.
C.Vogt: We love music, it's our desire.
EG: The Summer just ended. Looking back, what events stood out the most?
Butch: We had our own OTHERSIDE parties at Grießmühle/Berlin and they really were something to write home about! Anyone who wasn't there: You missed out! DC10 Circoloco also was phenomenal!
C.Vogt: I love playing at open airs and this summer I had the pleasure to play at some. Also, my first show in Zurich was really fun and of course my debut at Galerie Kurzweil in Frankfurt celebrating Butch's birthday was memorable too.
EG: What are your plans for the Fall/Winter season?
Butch: Going on vacation and making more music.
C.Vogt: To get more sleep is one of my goals. So I have enough energy to survive ADE.
"We love music, it's our Desire"
EG: Are you working on new music together?
Butch: We have already completed more songs and yes, we're continuing to work on new stuff.
C.Vogt: Always, when Butch isn't touring the world or making fancy and badass music videos.
EG: Any other releases coming soon?
Butch: Of course man, ya'll know me, still the same OG! New EP's on Running Back, Freerange and on my label OTHERSIDE are on their way, as well as some very nice remixes. I'm your pusher and I will keep on providing you with that good shit!
C.Vogt: I'm really looking forward to our next release 'Vogue' EP on Jimpster's Freerange in Winter. After that, we have the 'Parallels' EP coming out on Butch's imprint OTHERSIDE.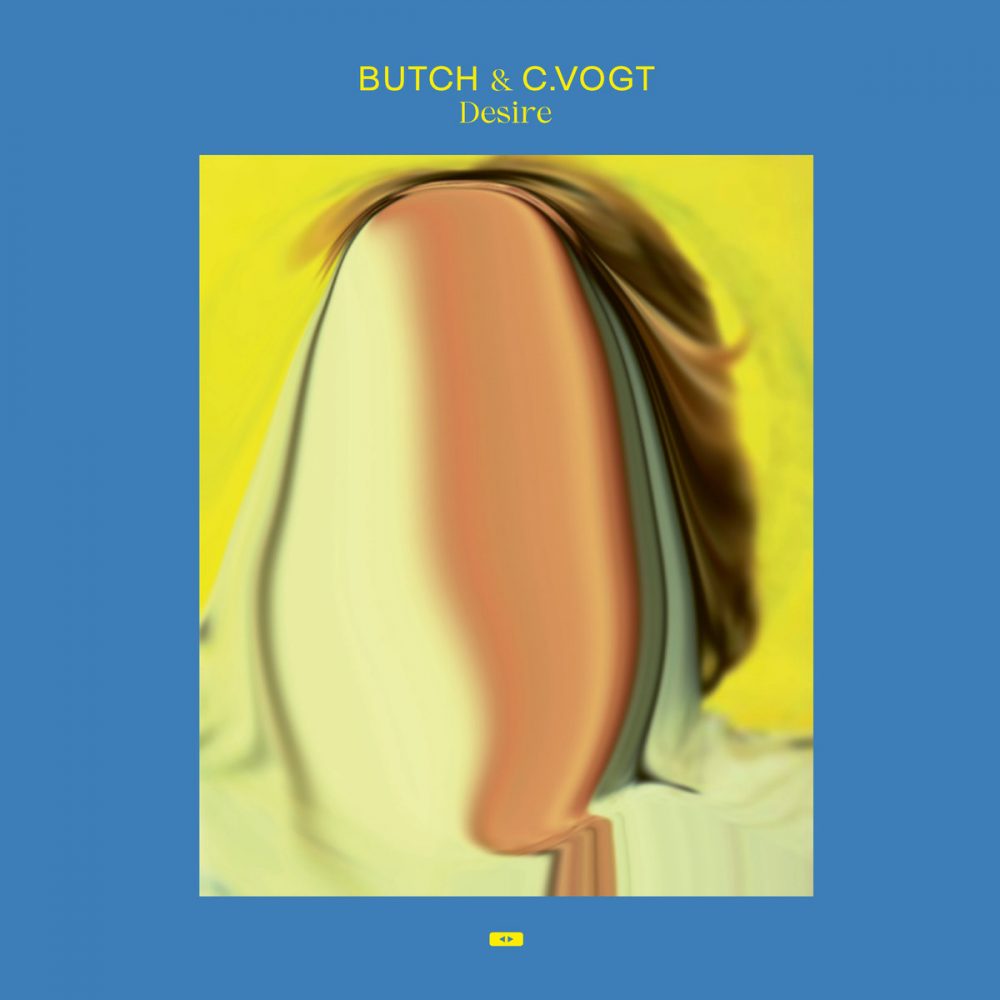 Butch & C.Voght's 'Desire' is now available. Buy and stream here.
Follow Butch: Facebook | Instagram | Soundcloud
Follow C.Vogt: Facebook | Instagram | Soundcloud