DJ, Producer and creator of Crosstown Rebels, Day Zero, Get Lost and many other wonderful things, Damian Lazarus is a relentless creative force. This year saw the release of his first original motion picture soundtrack as he scored 'Beijing Spring', and more recently, the artist also unveiled the full line-up to his Hï Ibiza Saturday residency, featuring names such as Audiofly, Bedouin, and Francesca Lombardo.
EG caught up with Damian Lazarus to learn more about the experience behind his 'Beijing Spring' soundtrack, his Hï Ibiza residency, Get Lost Miami's 15th anniversary, future projects, and more.
EG: Hello Damian! It's a pleasure to have you here with us today. How have you been? Where are you right now?
Damian Lazarus: Hello! I am heading to Ibiza following 2 nights of madness in Paris and El Gouna in Egypt. The long hot summer is here and in full force.
EG: Definitely! A few months ago you celebrated 15 years of Get Lost Miami. How would you describe the experience? Do you enjoy these 'city-takeovers'? Any new favorite artists from this year?
Damian Lazarus: For our 15th anniversary at Get Lost Miami we pulled out all the stops and created one of the biggest and best events we ever made. 5 stages, and around 80 artists, all set within our unique version of a Circus to get well and truly lost in. I love this party, as you might imagine after 15 years of making it. It really is a magical experience and quite unlike any other show out there.
Read the Get Lost 15th Anniversary review here. 
EG: By the way, congratulations on the upcoming release of your original score for 'Beijing Spring'! What has the initial reception been like?
Damian Lazarus: Thank you. The response has been incredible actually. Within a few weeks of its release, I am finding myself in meetings with some pretty exciting directors and filmmakers who are interested to discuss new projects. I always wanted to score for film but was happy to wait around for the right opportunity to begin this journey and 'Beijing Spring' felt like a perfect first project.
EG: It must have been quite a unique experience. How did it come to be?
Damian Lazarus: I met the Producer and Director in a club… go figure!!!
"I always wanted to score for film but was happy to wait around for the right opportunity to begin this journey and 'Beijing Spring' felt like a perfect first project"
EG: How was the process like? Have you ever attempted to do something like this before?
Damian Lazarus: I've worked with orchestras and many musicians before, largely with my Ancient Moons project, so recording musicians playing ancient Chinese instruments came pretty naturally to me. I'm really proud of the music on this soundtrack; it's very deep, rich in texture and harmonics, and whilst having its roots in an ancient sound, it still manages to feel quite fresh.
EG: Did you have some preconceived notion about how you should work on a project like this? Did it turn out to be true?
Damian Lazarus: Well, to be honest, the back and forth with movie directors is not the easiest thing in the world, as they have a certain notion of what they want and it's my job to help and assist them in finding that, whilst being content and excited about my own creativity at the same time. Ultimately when you experience your music in a movie, any work involved in getting it to that point is well worth the effort.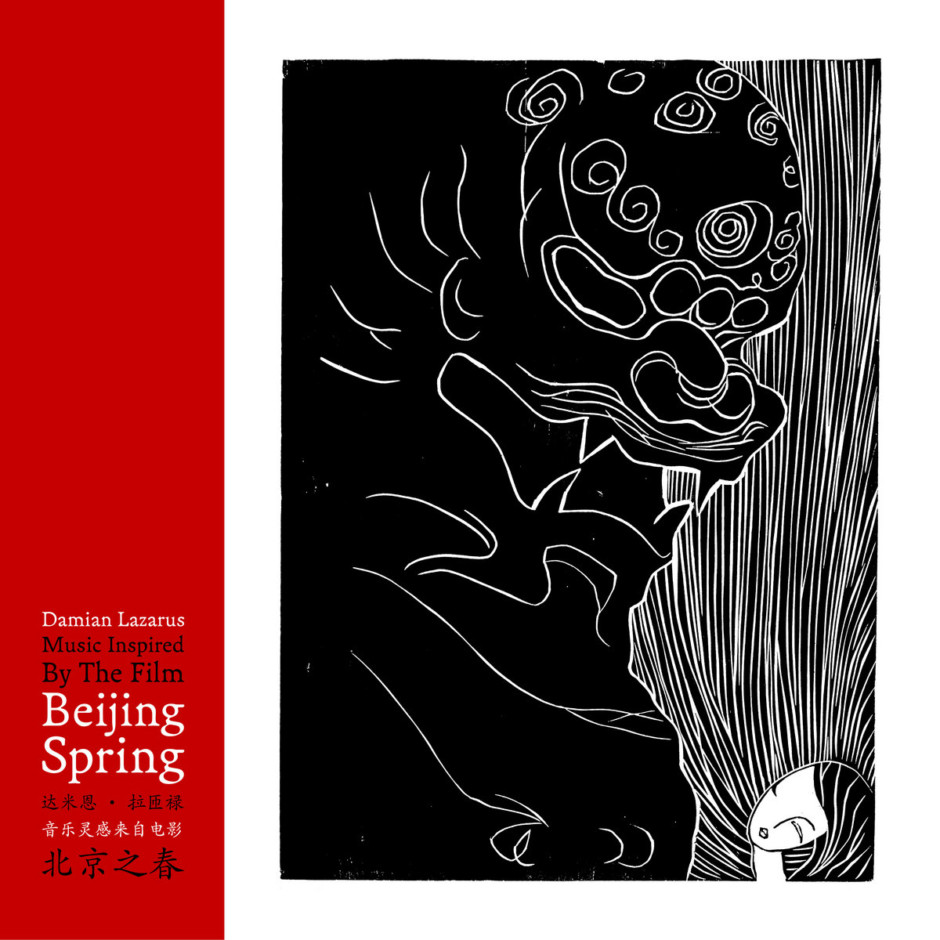 EG: Let's trial about Crosstown Rebels, how's the imprint doing? What would you attribute its success to? What does a label need to be at the forefront for so long?
Damian Lazarus: The label (s) is firing on all cylinders. Next year we have our 20th anniversary. I am in the process of dreaming up ideas of how to celebrate that.
EG: And now you've got your upcoming Hï Ibiza residency confirmed with Black Coffee. What can partygoers expect from these nights?
Damian Lazarus: I'm so delighted to join Black Coffee every week at Hï, which is by far and wide one of the best clubs in the world. I am taking over the Club Room for 21 weeks and inviting a perfect group of guests to join me. It's my first ever weekly residency on the island, so check back in with me after the next 21 weeks, but for now, I'm feeling very excited about it.
EG: Thank you so much for your time, Damian! We wish you all the best for the future!
Damian Lazarus: Likewise, Thank you very much, and apologies for taking forever to make this interview happen.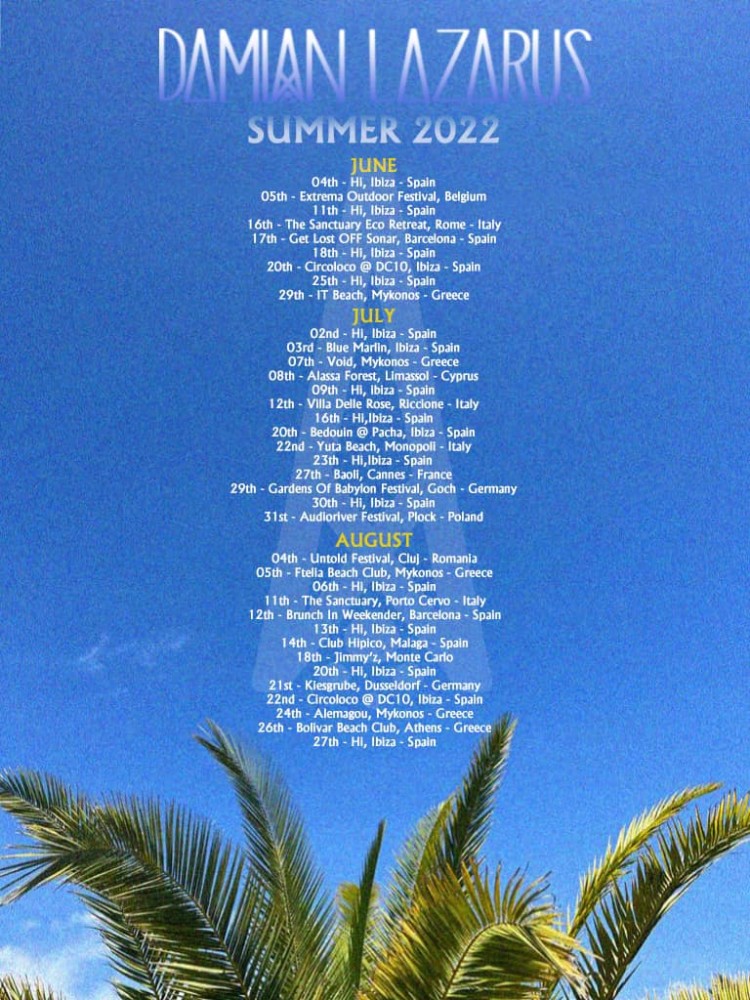 Damian Lazarus' Hï Ibiza residency will take place every Saturday at the Club Room, from May 14th to October 1st. Purchase your tickets here.
Follow Damian Lazarus: Facebook | SoundCloud | Instagram | Spotify