Danny Rampling's name is synonymous with dance music, from pioneering and been an integral part of dance culture, to a successful radio and producing career to constant DJ appearances at top nights around the globe, Danny Rampling is not a name we can easily forget. Ahead of his Sankeys Ibiza gig , Danny sat with us to talk a bit about house history, Shoom, and more…
Electronic Groove: Hi Danny, is a pleasure for us to exchange some thoughts with you. To get things started can you give us a background of your early days when you found your passion for electronic music?
Danny Rampling: I found the passion for Electronic music with 80's bands like Soft Cell, Depeche Mode, FGTH ,Duran Duran, New Order, Human League and others at the time. These one including the pioneers Kraftwerk influenced young producers in Detroit and Chicago that formed the blueprint for House and Techno music. We wouldn't know Techno and Electronic music today without the influences and creativity of the early and mid 80' s electronic bands.
Electronic Groove: You were a very important part of the birth of the house music.
Danny Rampling: Like many of the original early pioneers of  House music we shaped the scene in the UK and Europe setting the benchmark for all that we have today in the scene. I feel very fortunate to have played a pivotal role as a pioneer with Shoom during 1988 and 1989. The Acid House scene started very small and went viral rapidly as it was so unique fresh and new at that time, we collectively changed youth culture and social history. That was an incredible time in many peoples lives , just as the 60's were with the Hippy movement and the 70's with Punk. Acid House was a very DIY culture that promoted positivity and brought people from all walks of life together, and created a wave of opportunity for so many.
Electronic Groove: Are you happy with the direction that the scene has taken?
Danny Rampling: The scene changed dramatically in the early 90's with the introduction of the criminal justice bill, banning outdoor raves parties which led to the birth of the super club "Superstar DJ" culture. Now the scene is truly global and the industry is growing decade by decade. A new DJ can become professional and successful wealthier much quicker than when I began. The DJ industry has become like Football Premier League, where a handful of superstars at the top make fortunes. I am thankful to be here as a DJ close to 30 years since I created Shoom.
"U2 may not have found what they were looking for, but we certainly have found what we were looking for on that dance floor in the open air".
Electronic Groove: It's well documented about your trips to Ibiza. Can you let us know about them and how they influenced the birth of Shoom?
Danny Rampling: At the end of our pivotal week of trail blazing and inspiration we knew we were onto something special on that dance floor in the open air at Amnesia, dancing to the amazing mix of music that DJ Alfredo played all night long. He played Funky, Hip Hop, Pop and Indie music early in the night. Around 3.30 AM Alfredo used to get deep into the mix with early Chicago House and Detroit Techno. He in my opinion weaved a mix of musical alchemy, an openness to music like we'd never heard before. The term "Balearic" beats derived from our experiences at Amnesia.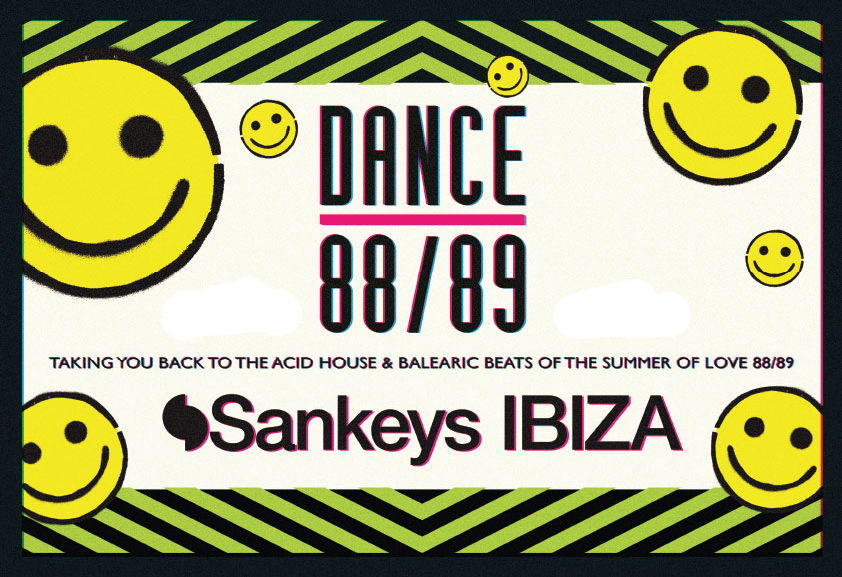 I can clearly remember the sun coming up one morning at around 7 AM and everyone smiling at one another and many people hugging, and Alfredo closing the night with U2's "Still haven't Found What I Am Looking For". I thought to myself "U2 may not have found what they were looking for, but we certainly have found what we were looking for on that dance floor in the open air".
It was an incredible time open air clubs, great sound system and a cosmopolitan dance of beautiful people emanating happiness and empathy to all .The music was ground breaking a new music culture was in the early formation stages. We returned to London greatly inspired and sprinkled some of that Ibiza Balearic influence and started our respective clubs, I created Shoom which was only in existence for a few short years, but it had such a profound cultural impact.
Electronic Groove: Can you share with us a couple of your favorite tunes from the Shoom days?
Danny Rampling: Sure, somes classics like:
Fourplay – The Morning After
Electronic Groove: What was it like to play at MOS back in the day?
Danny Rampling: I went to the opening night with Larry Levan and the paint was still drying out. As soon as all present heard the MOS sound system that was it! I played shortly after the club opening every Friday with Alfredo, Norman Jay, Paul Oakenfold, Justin Berkman, Jermey Healey, and others . The DJ booth was in a room high above the dance floor modeled on NYC DJ Booths. It is to this day always a pleasure to play on the hallowed sound system in the main room. The main room is comparatively for a DJ like a footballer playing on the Wembley FA Cup Final Turf.
Electronic Groove: Who would you say was your favorite artist to see play at MOS during the early days?
Danny Rampling: During the early days Shoom brought Tony Humphries for his first ever DJ appearance in London, 1988. Shortly after MOS opened he became a Resident and lived in the city, I used to like Tony, and David Morales and Frankie Knuckles as well.
Electronic Groove: Have you heard any new producers or acts that have caught your eye?
Danny Rampling: Yes, definitely. One that comes to my mind is USA based artist Phazon,  modern Acid 303 sounds.

Electronic Groove: Other from the Music business, what keeps you busy?
Danny Rampling: Currently like to spend time with my 12 year old son, Claudio. Charity work is also important for me and endurance challenges keeping fit spending time with my wife, Ilona. In terms of studio production I've just completed a track with 4 Kings featuring Sybil – "Together you and I" , this will be soon released on USA Music Plant Records, and Claudio's Theme – a Balearic chilled sunset track, co produced with Phil Mison, which is featured on the newly released Cantoma album.
"Be patient and persevere with passion and belief, and focus on what you want to achieve daily"
Electronic Groove: And to finish, what would be your advice for those who are trying to make a life in the current electronic music scene?
Danny Rampling: To be patient and persevere with passion and belief, and focus on what you want to achieve daily. Learn to produce music and go on a course SAE or Point Blank, music schools are in abundance. When I began there were no music production or DJ schools. Read business and success story books, learn about business which is of great importance in today's industry. Engage in social media, which is time consuming and a major part of our daily lives. Engage with DJs, Producers, Promoters in the industry who you respect and admire. Do not take the obvious route of posting unwelcome links to mixes or productions without invitation, you'll get noticed or not noticed for the wrong reasons. Engage in conversations on music threads groups. Start out by creating re-edits, a good way to get your productions noticed. Look and think outside of the box and do something different, set your goals ambitions high. Theres lots of DJ work overseas as an example , its not just Ibiza or the UK where one can work.
Also be nice to fellow DJ's and promoters, it costs nothing and people appreciate that more than ego tripping characters, money follows passion and success, hardly any DJ bursts onto the scene and makes their fortune. Takes time to gain experience, and experience counts in any industry. Read more in my book "Everything you need to know about Djing and Success".