Demuir's eclectic house sound exudes funky, sexy and soulful beats that are consistently recognized and sought by fellow artists and dance music fans around the world. Hailing from Toronto, Canada, Demuir started off as a child playing around on his Dad's Hammond B3 organ, before beginning to play music seriously at the age of 16, with skills covering the keys, bass guitar, drums and percussion instruments. He first fell in love with house music after hearing Derrick May's "Strings of Life", and by seeing May, DJ Sneak, and Mark Farina at Industry, the legendary Toronto nightclub.
In 2019, his booking schedule took him to play shows for Elrow in Barcelona & Miami, Paradise @ Art Basel/Miami, Coda/Toronto, Halcyon/SF and House of Yes/NYC + tours in Australia, Europe, Asia and South America.
In addition to his extensive touring Demuir also champions the Underground on his own label Purveyor Underground with upcoming releases by Sidney Charles and Mason Maynard.
And if this isn't enough Demuir just started KULTUR together with Junior Sanchez. Within the pairs new project and future brand; KULTUR seeks to unify and educate the scene, creating their own movement for today. With their own music, parties, fashion and movement, KULTUR brings together the young and the old – people from all walks of life – under the feelings ultimately born in the underground dance music culture. KULTUR's release schedule is set with an EP by Kerri Chandler with remixes by Josh Butler and more in addition to upcoming EP's by DJ Sneak, Kristy Harper, Carlo Lio, and of course Demuir & Junior Sanchez.
Demuir's incredible career ascent shows no signs of slowing down for 2020 and beyond. A new EP on Pets, and multiple EP's on a slew of labels like Sola, Circus, Do Not Sleep, and Kaoz Theory, and a global tour are just a few of the things to look for from this purveyor of all sounds underground.
Electronic Groove: Hello Demuir, thanks for taking the time out to speak with us today. How have the last months been for both of you?
Demuir: Pleasure is mine, thanks for having me! The last few months have been good to me as the stop of traveling has allowed me to refocus on a few things and tackle projects I would not have otherwise had time for.
EG: It's been a big year for you musically. Releases on Robsoul, Circus, Too Many Rules, Music For Freaks, Moxy Muzik, among others. One of the striking things from looking at the list is how diverse your releases are within the reaches of House music. Is this something you strive for as an artist or is it just a natural occurrence?
Demuir: Thanks for noticing this. The range in releases and diversity, as reflected on the labels, is deliberate in showcasing my artistry. I strive for this, but let the process happen organically. Here's what I mean by that. I don't set out and say I'm going to make a tech house record or a jackin/house record today, I just go in with what is inspiring me and put my interpretation on it, which is, when you think of it, what artistry is…an interpretation of the energy that's out there.
That's why I get easily bored with a lot of the music that's out there, which is heavily driven by sample packs and people following others based solely on what they see on social media. The technology available to us as artists and people is so freeing in many ways that we should strive to build on what is uniquely ours. I think it just makes for more honest music thus allowing me to flow through each genre in my own way.
EG: You just released your new EP 'Legend' on Sola Nauts (the new label from Solardo). Let's talk about that, how did the track come together and what was the inspiration behind it?
Demuir: The 'Legend' EP and track came about from the inspiring words of Dennis Ferrer as I wanted to set forth and lay down my own artistic legacy. His words are captivating and resonated with everything I feel about my approach to music. So I created Legend first and it set out an energy for the rest of the project and tracks like, 'How Do I Ask' and 'Schroom Trippin'.
EG: How did the tracks find their home on Sola Nauts?
Demuir: I had stayed close to seeing who was playing and charting my music regularly and noticed Solardo was catching the vibe to my surprise. So my manager Till and I shared the tracks with them because we thought they could get into them.
That's the thing, man. I make music in this studio and don't think about what label it will land on necessarily. I just think about how people on the dancefloor and DJs will receive it. Everything else is a bonus.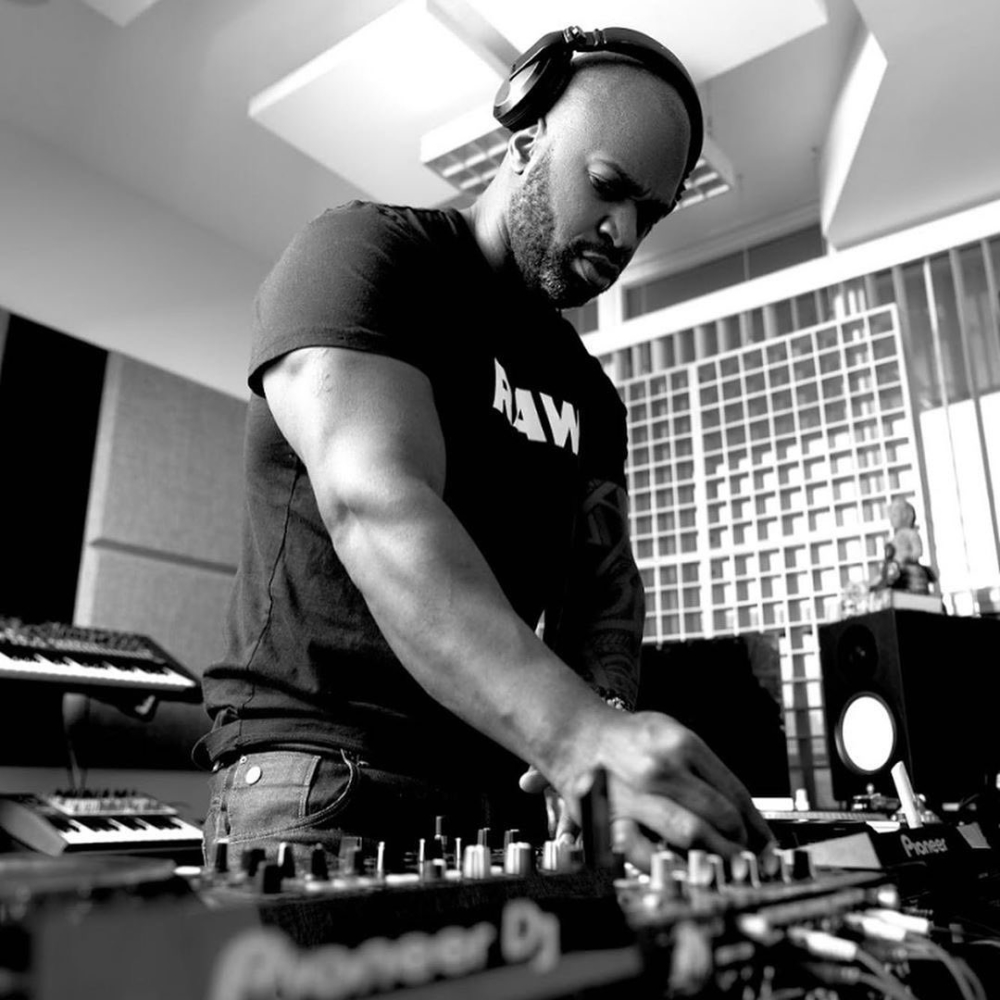 EG: Can you tell us a bit about your studio?
Demuir: Most definitely. My studio is a culmination of what I wanted out of a studio for several years. It's the first studio I've had professionally treated acoustically and coupled it up with Sonarworks Reference 4 system to make things even tighter. It's also a mix of hardware and in-the-box gear all working towards the analog sound I love. I'm a fan of Arturia's Matrix Brute, Mini Brute, and Micro Freak which I use heavily on this EP in conjunction with my Moog Sub 37. This is interfaced with an iMac Pro with some choice UAD plugins. I strongly feel UAD products are a game-changer in leveling up your sound and it's certainly contributed nicely.
EG: Obviously the global situation right now means touring isn't viable at the moment. As sad as this is, it's great to think of some of the special places it has taken you. What were some of your favorite places you ended up visiting whilst touring over the last few years?
Demuir: It is a sad time. Travelling enables me to meet so many great people and see how they respond to my music and I've been lucky to have a number of these experiences prior to the pandemic.
Memorable gigs include House of Yes in New York, Elrow Barcelona, and Toronto's Electric Island festival. I also love the intimate moments at other venues like Halcyon and The EndUp in San Francisco along with Coda in Toronto and The Egg in London. The people in all of these places are so memorable and I'm hopeful we will get back to this one day.
"I make music in this studio and don't think about what label it will land on necessarily. I just think about how people on the dancefloor and DJs will receive it. Everything else is a bonus"
EG: What does your hometown of Toronto mean to you?
Demuir: Toronto means the world to me. Especially in its diversity and melding of cultures that help define the city. Artistically, it's great because there is no shortage of inspiration and talent to seek out.
EG: Demuir, it has been a pleasure. Thanks again for speaking with us. To finish off, is there anything else on the way from you for us to look forward to? Given how prolific you've been already this year we don't doubt it! ;)
Demuir: Thanks again for having me! There are a plethora of things happening as touring is not available, where I've been able to bring more focus to my online platforms and content via YouTube and Patreon channels that I encourage aspiring DJ/Producers to tap into in addition to a sample pack coming to Loopmasters December 3rd. For Patreon, we just announced an 'Elite' tier that gives aspiring producers full access to my production course and Patreon site along with 2 to 3 hours of mentoring from me directly.
Musically, I have more coming to this great label like Elrow, Rawthentic, Sola, Edible, Kultur, and a remix I did for the legendary Cassius! Also, finally getting the chance to launch the vinyl side of my Purveyor Underground label.
Demuir's 'Legend' EP is now available via Sola Records. Grab your copy here. 
Follow Demuir: Facebook | Instagram | Soundcloud | Spotify