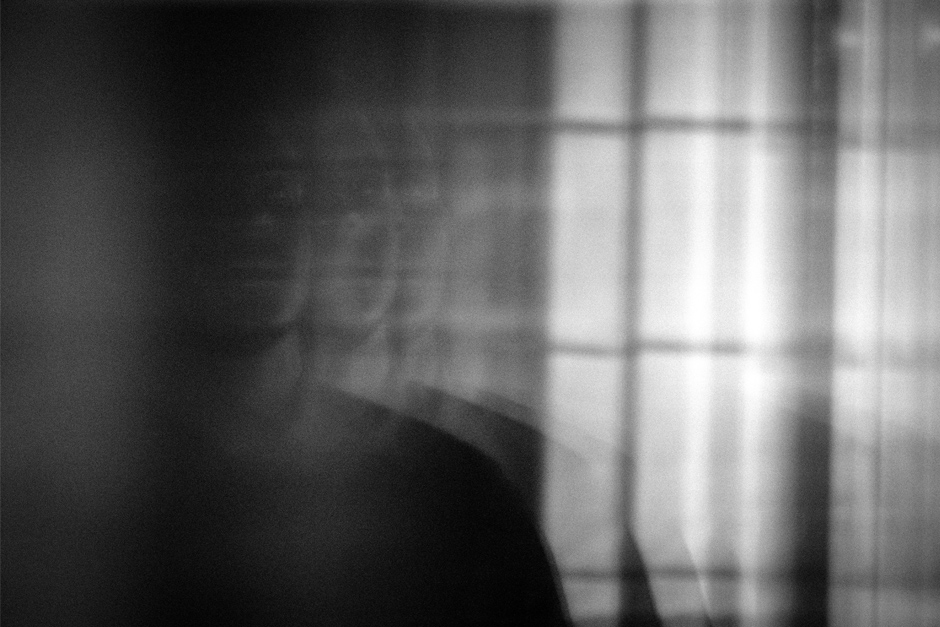 Dissolt: "As an artist, I find it's your duty to constantly push yourself and to take risks and to never limit yourself"
Dissolt is a mysterious new ambitious artist that generated a cult-like following after releasing a free EP last year which included tracks that received support from Berghain Resident Kobosil. Dissolt's main focus is trying to bring back art and creativity in a scene dominated by tool track short EPs and to promote work that lasts rather than work that will be forgotten about in a few months. He ambitiously is releasing a trilogy album in one year that stemmed from the mindset time waits for no one. The first album from this trilogy is called 'Hell Has No Fury'.
The album and idea originated from a crossroads in his life where he could make the decision to step up and follow his calling or go back to a normal life with safety and conformity and live in regret because he never took the risk to make his dreams become a reality. Realising he would only be happy truly living life on his own terms he daringly cut ties and burnt bridges to anything that represented his old life. He quit his job and left his country without a backward glance and burnt the bridges linked to his old life. Dissolt had a focused mind-set spending his days, nights and weekend in an abandoned shopping centre that had been turned into a studio.
Dissolt's triple album series lays ahead of him. He made a bold move by stating he will release all three albums in one year. An exciting time for the artist whose main motive is to bring daring art back into releases. Dissolt is shaping up to people one of the most exciting new artists on the scene and a person with this much ambition will be one to watch for the upcoming years. It seems like there is no box to fit this artist in and no limit to what is ahead of him.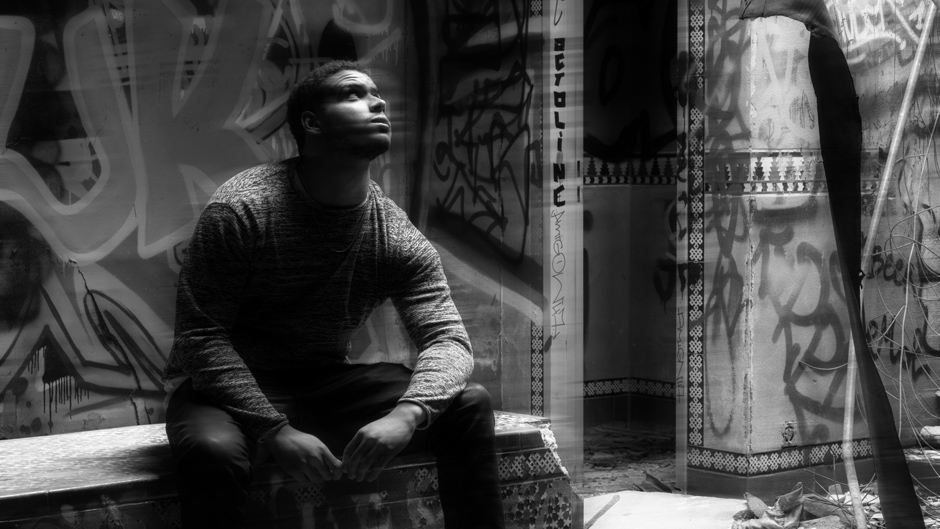 Photos by Braden Harris
EG: Hi, Dissolt, thanks for your time today. To get things started, could you tell us where the name Dissolt comes from?
Dissolt: Thanks for the invite. Dissolt was taken from the word dissolute but adapted. It means somebody that lives life completely on his terms and by his own opinions. It's about taking risks and being authentic so that you live life with no regrets. It's living creatively, for life to become art. I am an artist to transcend boundaries, to push creativity, take risks and break rules for the sake of remaining true to myself.
EG: We know you're planning on releasing your 'Time Waits For No One' trilogy this year, which is comprised of three albums. Could you tell us a bit more about it and how it came to be?
Dissolt: 'Time Waits For No One' came about as I reached a crossroad in my life. On one hand, I could go down a road or on the other hand, I could risk it all and go 100% into what I truly wanted. I had never given 100% before. It had always been one foot in and one foot out. The weirdest thing after making that decision was that the person who I was, changed. The focus and drive in my life were there again, and I had stopped checking out. Following the path became more important than financial safety or even success. Living like that is truly amazing, you feel energized all the time. I was lucky enough to start my career at an age when I was no longer seeking anyone else's approval as well.
I knew I needed my art to be authentic, so I wanted to both stretch myself and push beyond what I thought I could do. This is why I chose to create a triple album in one year. It needed to have meaning. In a way sometimes I feel like it called me. I had fragments of the idea before I decided to go all-in, but clarity only turned up when I actually took the plunge. It was as if my brain wasn't not going to let me have certainty of my decision until I took the risk.
'Time Waits For No One' was the first track I made right after leaving. It also became the name of my Ableton file where I would store all the projects from thereon. This cemented the ethos of the project. It's up to you. Time waits for no man. If you want something, you go out and you get it. No matter the risk; the struggles. You go out and you try and claim what you think is yours.
The past few years of my life had been some complicated ones. I don't want to get into too much detail but I felt like I needed to release this energy artistically. The situations lead me to this ethos and made me stronger and more open to taking risks. It had also left me with authentic material, born from real feelings. You can hear these feelings and emotions in the tracks. This is not just someone sitting down trying to make bangers. It felt like something denser was coming out. It gave me that feeling that this work will stand the test of time. It stopped being about ideas and inspiration and became about what each song needed. This is why some tracks are so abstract, that they don't fit a standard format but are still entertaining. The core emotion is there, and as long that got out, then it didn't matter what style or genre it came out as. It was like the flood gates were open in a way. When I started, I couldn't stop.
"I am an artist to transcend boundaries, to push creativity, take risks and break rules for the sake of remaining true to myself"
EG: Was it always the original idea to have 15 tracks behind this notion?
Dissolt: I wanted this to be a full album that you can listen to from start to finish. I feel like the album format has been forgotten in electronic music. Each track flows into the next one and you can listen to it as a whole. In a way it was me trying to rebel against the standard EP format that is popular now. I just wanted to bring some art back into the scene, and nothing says that like a full-length album. I was told by many people to just stick to EPs because it was safer. But for me, if I have a story to tell then I have to use the right format to tell it. It's hard to tell a story with a few tracks. Some songs are as short as 1 or 2 minutes long, others range closer to 6 mins. The shorter tracks are there to make the album flow and interconnect as a whole. They are there so that you can sit down from start to finish and never be bored.
EG: Why did you decide to release it in three installments? What's the idea behind that?
Dissolt: Partly, I felt like there were segments of my life that could not be explained in one short album. Like I needed three parts to do the whole thing justice. At the same time, I also wanted to do something that hadn't been done before in this scene. It's an ambitious project and I'm an ambitious person. I felt like you needed to know that I am here and here to stay, and my art had complexity and needed time.
I see this as a documentation of my life. I feel like sums up a lot of the moments from my early days to where I am now, and that I needed more chapters for the story to be told. They say it takes your whole life to write your first album and I wanted to do the story justice.
I also saw this as a great feat. A lot of people sit down to write something and never finish. Three albums is really pushing myself. Sometimes I see artistry as a test of your endurance and strength, and to come out from that with three works of art that can stand next to each other, that are all entertaining, daring, artistic and reflective without the listener getting bored was a great test. At the time it was hard to commit myself, but now that I'm closer to the other end.
With this release, I was constantly on the verge of failure. If I ever settled, delayed or fell back to safety or comfort, then I would have not reached my goal. It will cement that I am legitimate. I am the risk taker that you have read about. I walk the walk and talk the talk.

'Full song is available to download free at www.dissolt.com/freesongs'
EG: How would you define yourself as an artist?
Dissolt: As an artist, I find it's your duty to constantly push yourself and to take risks and to never limit yourself. Doing anything less would be selling yourself short. To me, the growth and the stories we tell are more important than fitting comfortably into a genre or scene. I do not do well with limitations or obligations. I want to be an artist that tours on his own schedule, releases music his own way and has the freedom to experiment beyond the traditional techno sound and even experiment beyond music as an art form, and into other forms of media. I like being fearless and knowing that before a release this could possibly be the worst decision I make in my own life. I like thinking "Will anyone gets this?", "Is this even music in its conventional sense anymore?". It is those moments I know I have either turned a corner or made a tragic mistake. Never knowing either outcome keeps me on the edge. I can never relax or settle and I like it that way.
I know however that I have to always back myself, even in the face of adversity. Labels will not back me unless they know I will sell tracks. But why would I trust a label creatively with my music if they do not even trust my vision? So I am promoting it myself. On my terms. With my own creativity and art direction. I had to put my own money where my mouth is. If you have something you need to get out to the world, and your intentions are pure then it's worth the risk. I will bet on myself every time. There is a lot of talk about making music for people and finding out what your fans like before sitting down and creating. I love my supporters but it's my duty to be selfish in the making of my art. I cannot create something unless I have an emotional reason to do so. I could never just create a product. The people that listen to and enjoy my art know this, and this is what makes our relationship special and unique. In return, they get music that will never sound plastic or fake. Music that they can connect to. Music that can add something to their life. It's the only way I can be.
EG: What has the journey been like in terms of "Time Waits For No One" being self-released? What was it like to have to set up your own label 'Dissolt Media'?
Dissolt: The album was self-released by me as I wanted complete control over the art and the release of it. I didn't want to have to sacrifice any ideals. Everything, from the promotion to the price, had to be controlled by me. My label, for now, is an imprint for myself and anyone else that I feel I have a connection with. I have some other projects in the works for the label, but mainly it is a vehicle for myself at the moment. When I invest in another artist, I want to give them all I have. I want to work with them to reach a point where they are playing around the world and successful. I also have to feel that they are an artist that will grow, and not necessarily comply with what is expected of them. I love ambitious people and people that think of music beyond just genres.
I don't really think labels are that important, more so the artists that it fosters. For this reason, I kept the name simple (DM – Dissolt Media). For this to work, I have to be very picky about those I invest into. I do not expect to release more than a handful of artists in the next three years. This is all about quality, and a vehicle to showcase truly unique and popular artists. I am very idealistic in that sense. I believe you can have your cake and eat it too, I am looking to invest in artists that never sacrifice artistic vision for popularity. Yet at the same time want it all. This requires a lot of careful planning and resources and will be a long term relationship. Not just a place where an artist releases one project and moves on. I always look at things in terms of what can be done in the next five years rather than immediately.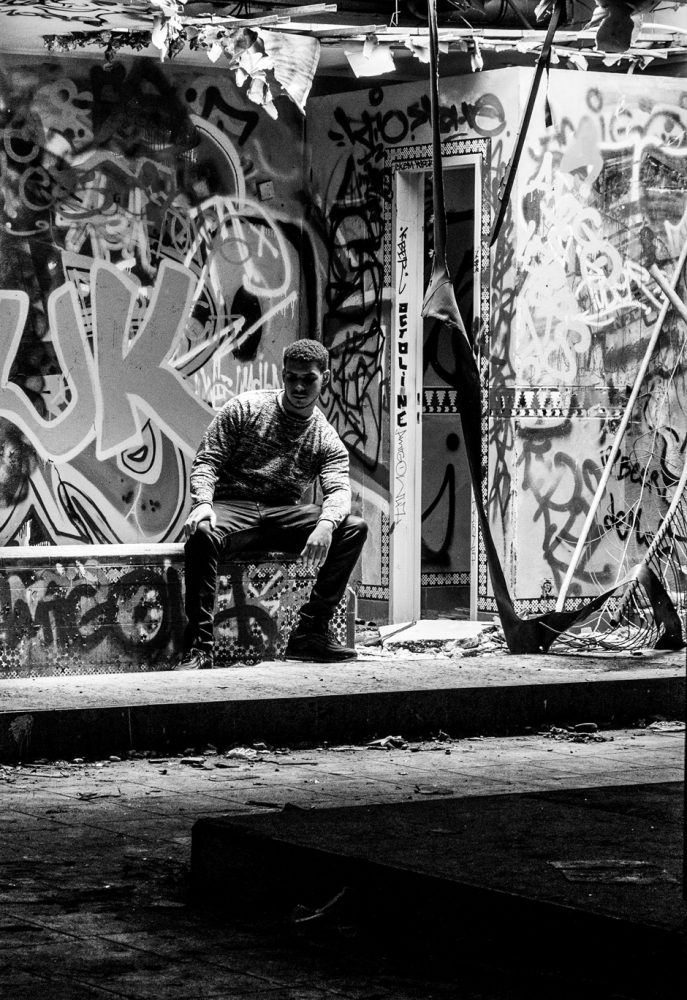 Photos by Braden Harris
EG: Why did you decide to concentrate on electronic music?
Dissolt: This has always been more than mindless hedonism. Even if it is just an escape, it is still a well-needed rest and 'reset' from the stresses of the outside world. I feel like this has great importance in society, so I think there is a need for that. I think if this was just about doing pills and getting 'fucked up', I would have put my attention on other projects. It sounds weird but I have learned a lot about myself on the dance floor, and great parties or nights can be the thing that makes my next month more productive, or just lighter and happier. If I can give that to other people, I feel like I will have done the world a favor. Adding something to society and culture is always the aim.
EG: You talk about 'doing things on your own terms'. Why has this become such a cornerstone subject for you?
Dissolt: The older you get, the harder it is to live life the way you want to. I am trying to be a catalyst for that. I am trying to say "yes" to the decisions that make that outcome possible. My personality wants me to go a certain way. I am trying to align with that. That's a hard thing to do, and it's even harder the older you get.
I'm not thinking I will become popular because I am trying to represent that "you can be truly yourself". That sounds good on a hallmark card but in reality, it becomes a lot trickier and can offend a lot of people. It's not just about music. That's why when you get involved with me, it means something. It's not just listening to some tracks. Everything has a message or something that makes you think about your life and progresses and empowers you.
I just want to create and I feel like that as long as I remain true to that idea of living on your own terms, taking risks, empowering myself and others… then you get to have a good life. Hopefully, I am a testament to that. How trusting life can get you places?
EG: We understand completely. Could you tell us more about the way you go about writing music?
Dissolt: It's a weird thing being an artist. On one hand, you have to be highly sensitive and vulnerable to pick up on emotions and signals to write about. But on the other hand, you have to be incredibly tough and diligent in not letting people push you around and instill doubt or false information on how to create and release in your art. It's this duality that makes for such an interesting personality. At some points when writing I feel like I am about to jump off a cliff, as you give so much of yourself to the process. And this is exhausting and incredibly draining. Boundaries become more and more important to me when I am in writing mode, and I feel like I need to protect them religiously and ward off any negativity and naysayers. I need to focus and be in my zone and element.
I find it hard to give myself to other people in my life when creating because when I feel I have something to write about, nothing else can really stop me. I will do anything to get back to that process whenever I feel it's the right time. I do a lot of things intuitively like that. With music, I do not rely on structures or tools and tricks to write. These can help of course, but primarily I rely on feeling and emotion. Too much conscious thinking slows me down when writing. But I am always constantly obsessing over it. I have the feeling at the same time when I am writing intuitively, my brain is working in overdrive. I'm just not aware of it.
EG: So, what or who has served as inspiration for this project?
Dissolt: I'm forever inspired by Kanye West. He is the definition of someone who has made his life art. I remember listening a lot to the album 'Free', by 6lack, whilst making my first album. I could connect with his story of being told what to do by people in the music industry and just wanting to break out with your vision and put yourself out there.
As far as techno goes, my favorite artists would have to be Kobosil, Daniel Avery and Richie Hawtin. I remember seeing Kobosil four years ago in London. I had arrived early to the club Studio Spaces and a young Max Kobosil was playing for an OSTGUT Ton Showcase. He played an ambient/EBM set. There was almost nobody there. A huge difference from where he is now. Watching his rise and seeing how hard he works on his career made me really believe in myself. His first album 'We Grow You Decline' was an album that sits outside of genres. It was pure art. I loved it. He only seemed to care about delivering forward-thinking music, and it made a lasting impression on me. I say this a lot but I think the true magic of an artist is in their ideals and ambition. Seeing him go from then to where he is now still showing his power. The power of you, your mind and your ambition really are beyond limits.
Max has a shop near where I live in Neukolln (Berlin). A few weeks after arriving, I already had my pre-mastered tracks from my first album and EP on my USB stick. I had met up with him before, to talk about an early MDR record release he did. I saw an Instagram story of him handing out stickers and instinctively I just grabbed my USB stick took the Ubahn one stop down. I handed my USB stick to him and later he sent me back an email that he listened to the whole thing, loved it and wanted to play the tracks live. A very friendly guy, very supportive. Very clever in the way he runs his label and how he relates to his supporters.
Now, Daniel Avery was one of the first modern examples of an artist that seemed to just do his own thing. I always love artists like that. When Drone Logic came out it changed music for me completely. I had always wanted to write outside the box, and not have to care about sticking to a particular scene or sound. Daniel Avery confirmed to me that you can live your art and your career on your terms and do whatever comes naturally. And well, Richie Hawtin took art to a new level with Plastikman. 'Consumed' is a masterpiece. A man that inspires me both creatively and entrepreneurially. He showed me that both can co-exist in the same space.
EG: Do you feel like you have a good grip on the business side of making music?
Dissolt: I love thinking about doing business. I feel like you can make business an art. Truly creating and promoting a unique product is a huge task and a risk, but I love the idea that people see art more and more like a product. There can be beauty in a product, but it can also have functionality to it…I love it when a track has that duality. Even the way you release or promote your work is, in a sense, a part of the art. So I never shy away from the business part. I am always learning about how to use social media, imagery, and art to connect with people. When you have the right intentions, business and art combined can be a beautiful thing. The main job of a product is to solve a problem, and sometimes, artists solve problems that you didn't know you had.