A groundbreaking talent, Ditian has captured the global scene with several releases on Innervisions, including music on Secret Weapons, Transmoderna, and Compilations, while garnering extensive support from heavyweights Âme and Dixon.
Furthermore, his high-impact catalog has been released on labels like Applied Magic, Exit Strategy, microCastle, Sum Over Histories, and TAU. You can find Ditian's standout tunes frequently played all around the globe by Adana Twins, Aera, Denis Horvat, Frankey & Sandrino, Jimi Jules, Mano Le Tough, Sven Väth, Tale Of Us, and Trikk, demonstrating the caliber of his high-flying music.
On the back of his recent contribution to our EG Series, we caught up with the elusive Ditian to learn more about his origins, his views on electronic music, his inspirations, and more.
EG: Hi Ditian! Welcome to EG. It's a pleasure to have you here with us. Where are you based right now?
Ditian: Hey guys! Same here, always a pleasure to get in touch. It's been a while since our last EG series mix back in the days of early 2018, following my first release on Innervisions.
I'm currently in Buenos Aires, focused on music. Learning, creating, absorbing, and expanding. Next year I will be based in Europe for the summer.
EG: Let's dig into this…We'd like to get to know you in depth. How did you come across electronic dance music? Do you remember what it was that drew you in?
Ditian: At an early age, I felt attracted to electronic music that contains sounds from drum machines and synths, escaping a bit from my guitar player background. First for being a novelty to me, and then because of its freedom.
EG: And when did you decide to make your own tracks? What was the main motivation?
Ditian: It happened naturally, probably from the necessity to feel and express myself through music.
EG: Do you tell stories through your music? Or do you view your tracks more like "soundscapes"?
Ditian: I suppose it depends on each piece, but a balance between both sounds genuine. There is always a context from behind it that connects with the sonic palette that was decided appropriate for the case in order to express our vision as accurately as possible.
The common factor is the constant search for new territories. always evolving and pushing myself into unknown worlds. Trying to satisfy that inner desire to always look forward and want to go one step further.
"The common factor is the constant search for new territories. always evolving and pushing myself into unknown worlds"
EG: What does your studio look like at the moment? Any new software or hardware that you picked up recently and would personally recommend?
Ditian: On the hardware side, this year I added the Erica Bassline DB-01. So much fun, direct, and raw as fu%!
From the software side let me share some plugins that are part of my rig:
Thermionic Culture Vulture
Roland Space Echo RE-201
Moog Multimode Filter XL
Eventide H910 Harmonizer
Pure Plate Reverb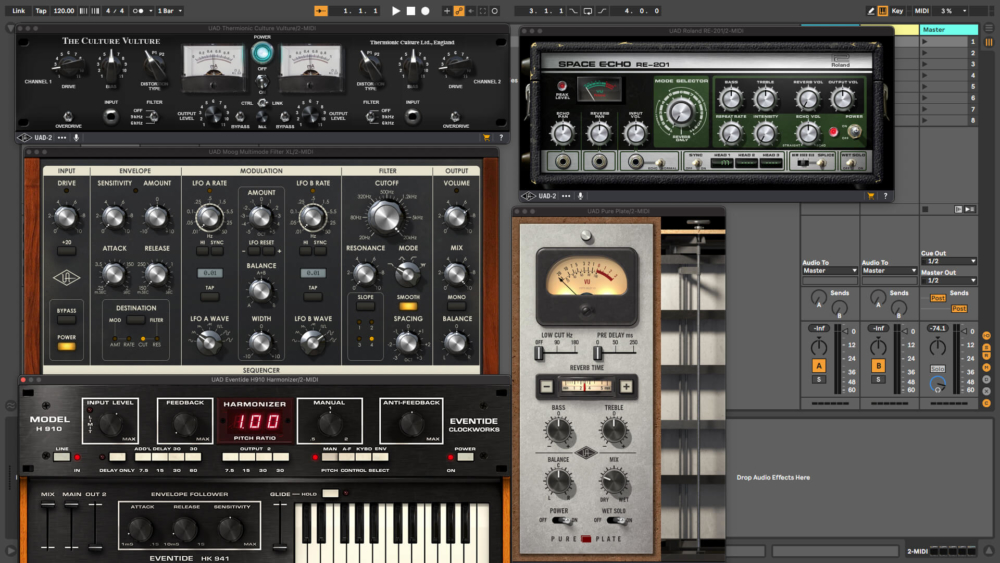 EG: How do keep entertained when not in the studio? Any good music, books, or series you'd recommend? Where do you go looking for inspiration?
Ditian: Besides club music, let me share some pieces I really dig at the moment:
Regarding films, recently I finished the 'Oslo' trilogy by the director Joachim Trier, composed of 'Reprise', 'Oslo' and 'The Worst Person In The World'. I love the way that the stories intertwine, ending up being raw, wild, and vulnerable as real life itself.
On my Kindle, I'm reading the book 'Give and Take: Why Helping Others Drives Our Success'. It gives you an interesting point of view on modern relationships.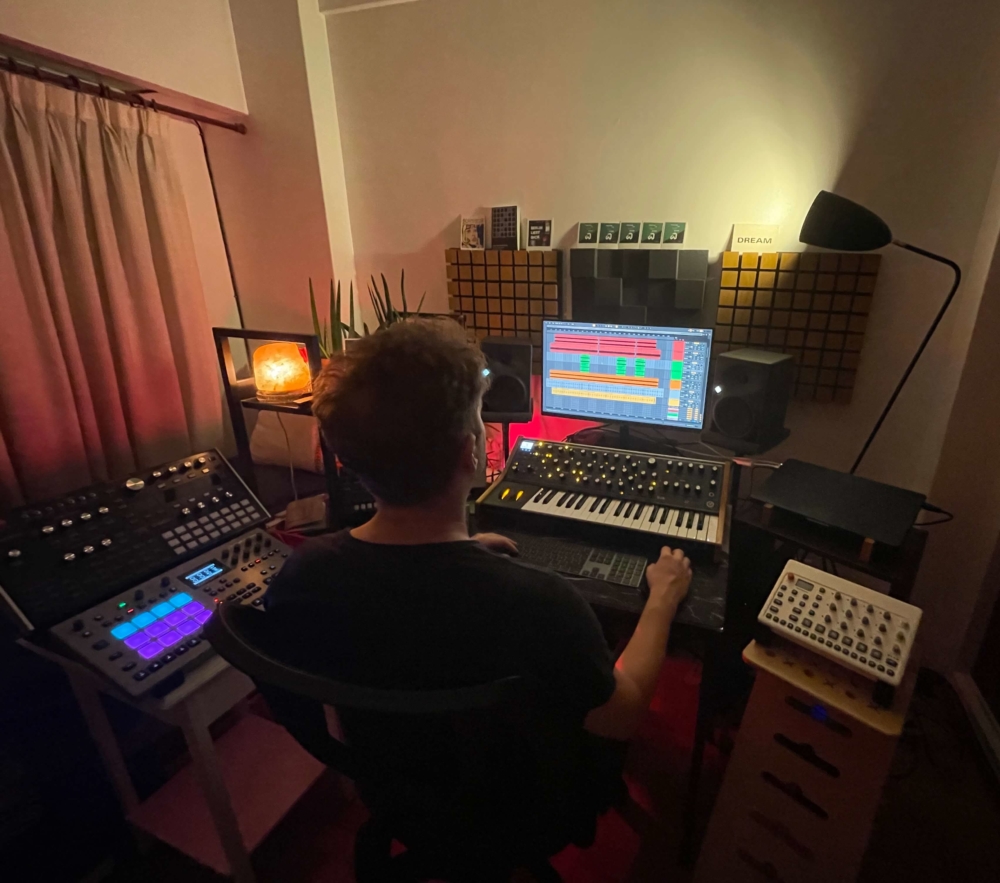 EG: What is art and why do we need it?
Ditian: Art is these worlds we create to try to express our inner voice, we need it in order to survive the chaos and feel real.
EG: What's next for Ditian? What particular milestones are you looking forwards to now? Where can your fans catch you next?
Ditian: Expect some interesting releases around the first half of 2023, so you better stay connected!
EG: Thank you so much for your time, Ditian! We wish you all the best for the future.
Ditian: Thank you guys, future looks bright.
Follow Ditian:     Instagram  |   Facebook  |   Soundcloud  |   Spotify