Eddie Niguel has been involved on the electronic scene at his native Singapore for the last 20 years. During that time he has released on labels such as HEY! Records, Midnight Shift, Dig Deeper, Get Physical and his own Integrity imprint has left an indelible mark on the electronic music spheres, with music from both emerging and established international artists such as Tony Lionni, Whitesquare, Kiko Navarro, Copy Paste Soul, Dachshund, The Model and Kocleo to name a few. 2018 looks set to be an exciting year for him as more projects unfold and he looks forward to continue making his mark globally.
We caught up with Eddie Niguel to celebrate his latest release 'Guardians of the Sacred Visions' on Integrity Records .
Electronic Groove: Hey Eddie, good to have you on EG. How's the year has been so far for you?
Eddie Niguel: Hey EG crew, the year has been good. Thank you for your continued support for the label and for having me. Appreciate it very much!
EG: You just released a two-track EP to commemorate your label's two-year anniversary. Can you explain what was the inspiration behind this release?
Eddie Niguel: Just a year ago, I came out of a 3-year hiatus and did a couple of gigs mostly to support the launch of my label, Integrity Records. I was expecting only new faces but was very surprised to be greeted by some familiar ones. People who have clubbed for as long as I've been a Dj, that really showed how much they love the music if you ask me. I mean, I've been a part of and behind the club or party scene here for more than two decades now and in that time I've seen how much has evolved and changed. Clubs and even promoters come and go after a few years but the music lovers are still here today looking for that next beat. I think this is the only thing that remains unchanged in my view, generations of music lovers and selectors who continue to seek out and who have remained true to their love for electronic music. Often, people usually tend to only credit the institutions, curators and the local stars here when they speak of the music scene. It's understandable and natural I suppose to feel that way but I felt that the people who have been supporting the scene for so many years deserve some credit too if not more, because without them we wouldn't have this. They were the inspiration for this release, and '4 The People' is just my little way to pay tribute to them in the way that I think matters the most, with music.
EG: The EP is entitled 'Guardians of the Sacred Visions'. What's the meaning of that?
Eddie Niguel: I see the movers and shakers, selectors and originators as like-minded people with very similar visions and goals; spreading the culture and continually introducing or supporting good music despite the pressures of commercial demands. For me, this is pretty similar to the role of a Guardian if you think about it. As for Sacred, I think many of us see the dance floor as somewhat of a sacred place, a sanctuary where people can find refuge, we are always looking forward to the gathering of such events just like a weekly ritual and that was how I came up with the title and concept for the tribute EP. Pardon the heaviness, but music has always been a personal outlet for me to express my thoughts or moods.
EG: Are you working on new material?
Eddie Niguel: Yes, I have a collab EP with one of Swiss finest, Dachshund which is almost done for the label's 'We Are Friends' series. It's more contemporary compared to this release but still has that house and techno influence. That will be dropping real soon so keep a look out for that one on Integrity.
"I know how the game works and I'm happy just doing my thing outside the system. I enjoy playing out on special occasions anyway"
EG: You have been living in Singapore for over two decades. How's the scene over there?
Eddie Niguel: Actually I was born and raised here, have been living here all my life even though I have worked abroad in the past. To be frank, for club music in general, the scene here it's not that great when compared to 15-20 years ago, it was a growing economy and everything was fresh, there were more options back then and many cool collectives throwing parties around, guerilla style, pre-mobile camera phones and social media era. 2003 was not a good year, the SARS outbreak happened in Asia, the hospitality industry took a bad hit, clubs were no exception. The scene never really recovered to it's fullest potential even with big brands like 'MOS' and 'Avalon' coming in to shake things up. After the SARS outbreak recovery, half a dozen dance clubs, excluding many new mid-sized venues in Singapore started to spring up, the scene got saturated and the market couldn't sustain an increase in such a short time. Apart from 'Zouk' every other club closed down as quickly as they sprung up. All is not lost though, the demand for club music is on the up again and has grown in the last 5 to 6 years. I also noticed that the clubbers today are really clued up and know exactly what they want, and are more open too which is great, perhaps that is something positive that came out from the internet and youtube? Right now besides 'Zouk' we currently have two clubs that is leading the house and techno scene, 'Headquarters' which is a small underground club but compensates that with good bookings and pop-up parties and another one called 'Kilo' which regularly promotes the more bigger acts. I have to mention some cool promoters 'Alingned' and 'BlackOut' who occasionally organizes good parties, like 'Super O' and 'Escape 56′.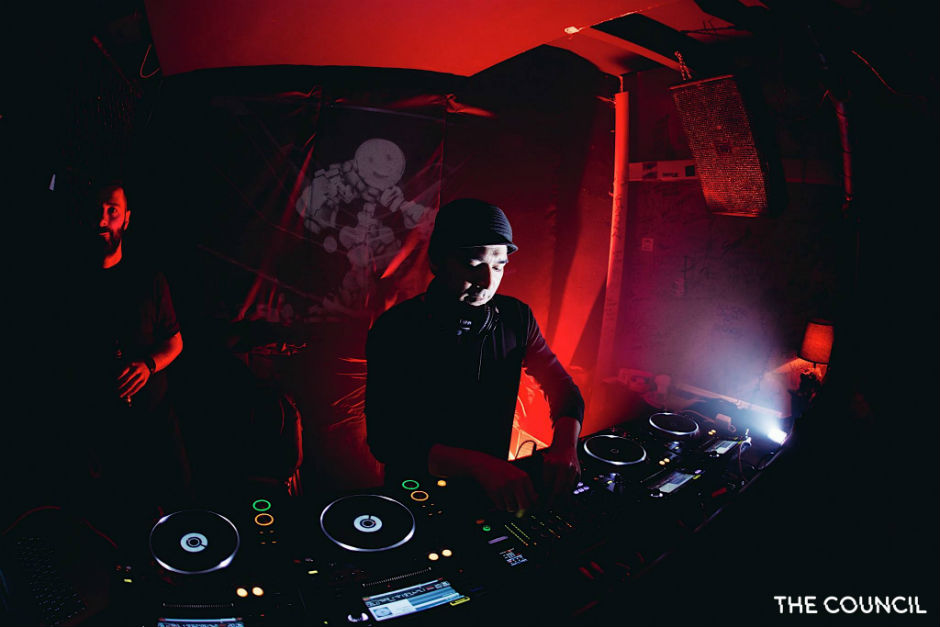 EG: What are the venues we should go if we visit that city?
Eddie Niguel: I don't really get out that much these days. I'd say if you wanna do the whole tourist thing, then 'CE LA VI' is a must visit for the beautiful sights, 'Zouk' as well but just make sure you check their schedule before turning up to see if it's your kinda thing cause their music programming ain't like what it used to be. 'Headquarters' if you are a serious head or music junkie and 'Kilo' if you prefer good music in a less serious atmosphere. Like I said I don't go out much, look upon RA for more pop up events.
EG: How's your Dj agenda looking like? Anything planned in the next few months?
Eddie Niguel: Nothing much really, I rarely play at other parties these days due to a couple of reasons but mostly down to the fact that I have a lot on my plate. I have a full-time job at an alternative club here and I also run a mixing and mastering service called 'TBR Mixmaster'. On top of that, I now have the label to manage and that leaves me with very little time even for my own productions. It also doesn't help that I don't socialize much or do any PR for that matter, and I don't hustle for gigs. It's cool though, I know how the game works and I'm happy just doing my thing outside the system. I enjoy playing out on special occasions anyway. Makes it far more memorable.
EG: What does Eddie Niguel like to do when he is not playing or working on music?
Eddie Niguel: Tough one, I'd usually be catching up on product tutorials and demos. I do enjoy watching stand up comedy and documentaries on Netflix to wind down. Also, I'm always up for a good meal and conversation and it could just be a simple deal as well, doesn't have to be fancy, I'm a simple guy. Oh, and I enjoy spending some time with my 9 months old nephew, Owen. He's a happy toddler, laughs and smiles a lot, he brings out the best in me.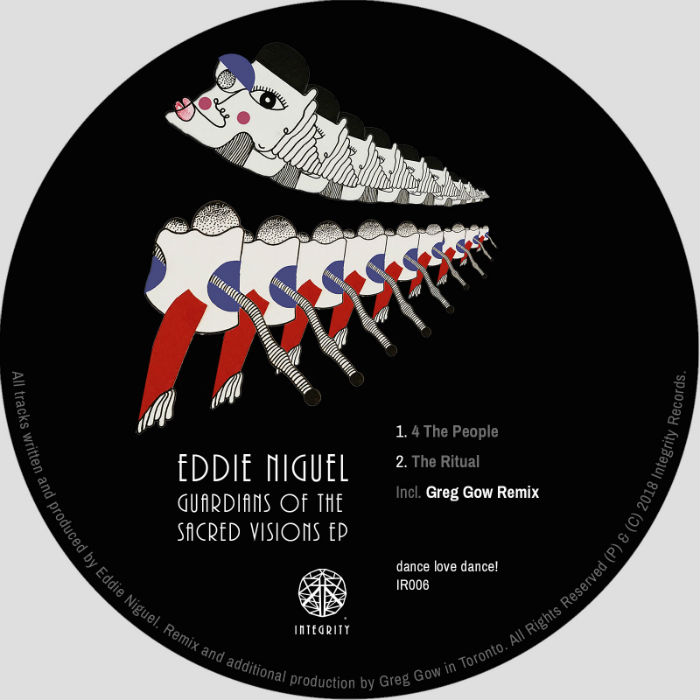 Eddie Niguel's 'Guardians of the Sacred Visions' EP is already available. Grab your copy here.
Follow Eddie Niguel: Website I Facebook I SoundCloud