Hailing from Jordan but with a singular approach to electronic music that has won them fans the world over, Fairplay could soon be making a claim as your new favourite duo. Releasing on labels like Kindisch, Stil Vor Talent, and Bar 25 their approach favours organic sounds, often focussing on the trippy and the obscure, to create deeply layered, spellbinding productions.
Formed of Faisal and Fuad who met in their native Jordan before moving to study in the UK and USA, the duo started out promoting their Kollective Music parties, which welcomed electronic stars like Phonique, DJ T., Subb-An, and Mihai Popoviciu. Buoyed by the success of these events they formed Fairplay and started Djing and producing together.
From the very start, the music they made had always been deep, unpredictable, and evocative, with Fairplay often incorporating Middle Eastern and Arabic sounds and instruments into their productions. A love of both nature and their experiences at festivals like Burning Man has shaped the grooves and melodies of them, resulting in music that feels contemplative, even as it propels you onwards.
2021 activity includes a remix on Keife Records, an EP on Click Records in collaboration with ROTH and Oliver Nagel, and a further EP on Bar 25, as well as gigs across Europe and Jordan.
We caught up with Fairplay to talk about their origins, achievements, and latest release via Bar 25 Music, 'Layki'.
Electronic Groove: Hi, guys, it's a pleasure to have you down with us for a chat. How have you guys been doing? What's the situation in Jordan like at the moment?
FairPlay: It's good to be here with you too! We've been enjoying the beautiful summer weather. Jordan is much better at the moment. They are lifting curfews soon so, hopefully, things will get back to normal soon :)
Electronic Groove: Let's dive right into your origins. How did you become entangled with electronic music?
FairPlay: We've been into electronic music since high school, then at university we were lucky enough to get to see some of the best DJs perform live, and that was a life-changing experience. We decided to give production a 'go' and just started with the demo version of Ableton. Fast forward 10 years and here we are.
Electronic Groove: How did the two of you meet? Was the connection an obvious one, or did it take some time to blossom?
FairPlay: We went to the same school in Jordan but we really clicked once we met up in London. A mutual friend told us we are both learning to produce and we decided to meet up for a few drinks and a music session. The rest is history
Electronic Groove: Studio-wise…do you remember your first sessions? How do they compare to the ones you have now? Did it take you a while to figure it all out?
FairPlay: In the beginning, our sessions were all over the place. We didn't have a clear vision of what it was we wanted to do. We usually produce together and play off each other's strengths. Our sessions are much more organized these days and our skill is starting to catch up to our taste.
 "We were always huge fans of our current sound but it
took us a while to nail it"
Electronic Groove: You have a very characteristic sound. Did you guys already make that kind of music on your own? Or did you go through different iterations, sonically speaking?
FairPlay: In our earlier days we experimented a lot in making techno and tech-house. We were always huge fans of our current sound but it took us a while to nail it. We had specific sounds and vibes that we wanted to capture but it was a matter of getting our skill level up to a point that we can make those tracks. We have a lot we still want to learn but at least we feel some of our tracks are up to a certain standard that we are willing to put out.
We went through different phases creatively. In the beginning, it was more about recreating tracks and getting our skill level up. Later, we struggled with making a sound that was unique to Fairplay. Now, we don't really stress these issues anymore. Based on the journey we have been on, the tools we use, and the music we focus on, we just go in the studio and flow, trying our best to create music that is timeless for us.
Electronic Groove: Speaking of music… You're back on Bar 25 with the release of your new hypnotic single 'Layki'. What inspired this one? About creativity, where do you find yours? Did the pandemic affect your creativity in any way?
FairPlay: We really enjoyed coming up with 'Layki'. Our goal was to create something playful that would embody the Bar 25 spirit. We don't have a specific thing that sparks creativity but it always comes when least expected. We love recording some of our gear.
Watching and meeting other producers always gives us a different way of looking at things. The pandemic has been tough but we pulled through and are excited for what's to come.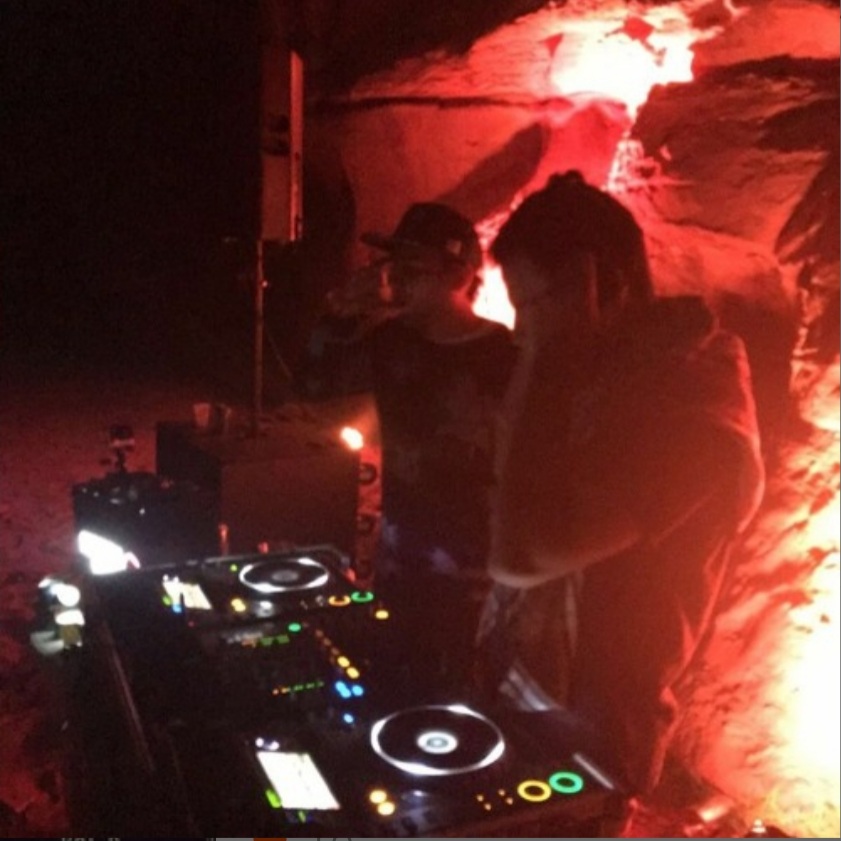 Electronic Groove: Recently, we've seen some social issues being discussed and tacked that concern our industry, specifically regarding gender, equality, social responsibility, and the power balance. What's your stance on the whole subject? Do you think these changes will be there once we get everything back up in full swing?
FairPlay: It's such a shame to be having these issues. Music is a global language and should spread the message of equality and love. We know some very talented male and female producers / DJs. Good music is good music and that's all that matters
Electronic Groove: About the industry…the pandemic has given birth to several mediums and opportunities that we had not really considered before, such as livestreams, NFTs, private gigs…How do you think these will impact the industry in the long term? Are we due for a change in the revenue model?
FairPlay: I suppose it's inevitable that new mediums will appear, it's been such a crazy time over the past year and a half, and it still is unsettling, and musicians want to be heard and to feel life is still good and naturally they need new ways to explore and communicate their sounds safely and legitimately. It's exciting and we're happy to be a part of it all…
It really excited us to see how this will all turn out. We are always happy to see new opportunities and technologies. Private gigs are a lot of fun and we enjoy recording our sets for podcasts and radio shows.
"We usually produce together and play off
each other's strengths"
Electronic Groove: What's in store for FairPlay for the rest of 2021? What milestones are you guys looking forward to?
FairPlay: We are looking forward to playing gigs. We have released so much music that we have not played for any crowds yet. It will be great to hear them on the dancefloor. Upcoming in 2021, we have 3 EPs and a bunch of singles and remixes releasing on some of our favorite labels :).
Electronic Groove: Thank you for sitting down with us guys! We wish you all the best for the future!
FairPlay: Thanks for having us. Looking forward to catching up again soon!
Fairplay's 'Layki' is now available via Bar 25 Music. Stream and buy here. 
Follow Fair Play: Facebook | Instagram | Soundcloud | Spotify