Mexican DJ, producer, and Sisters in Sound co-founder Fátima has just released her debut single 'Nuestros Ojos Brillan,' on Ibiza-based label Chrom Recordings.
Produced during the pandemic using techniques learned from the likes of Jamie Jones, Loco Dice, and Mexican producers The Note V and Hot Tuneik, Fátima's first release is part of a compilation featuring solely Mexican artists. As a first-generation immigrant, she is passionate about showcasing the creative, innovative, and playful culture of her home country, sharing its music and scenes with the world.
The festival-ready track combines tribal house sounds with the vibrant energy of Mexico's underground scene, resulting in a guaranteed dancefloor hit.
EG caught up with Fátima to learn more about the drop of her first release, her Sisters in Sound project, views on the political role of music, and much more.
EG: Hi Fátima, welcome to EG. How are you? Where are you right now?
Fátima: Hola EG! I'm presently visiting Miami for Loveburn, an annual festival that follows the same principles of Burning Man.
EG: Congratulations on your debut release, 'Nuestros Ojos Brillian'. What inspired you to create this musical piece?
Fátima: Thank you! It was over a year in the making so I'm happy it is finally ready to be shared with the world! I spent 2020-2022 on the Pacific Coast of Mexico, in a little bohemian surfer town where I connected with several Mexican producers, including The Note V and Hot Tuneik. They became my mentors in music production and sparked the flame that would lead to 'Nuestros Ojos Brillan'. The track itself took form after I was gifted a book of poetry by a stranger on the beach. I recite an excerpt from this book in the track.
EG: The track is part of a V/A compilation featuring solely Mexican producers. What does this project mean to you and how does it help showcase Mexico's music culture?
Fátima: I've always been very vocal about the beauty and magic of my culture, and music is no different. I met and heard so many talented and unique artists that should be on the world stage. Projects like this are so important to give a voice to underrepresented talent, especially from Latin America, Africa, and Asia. So much innovation and playfulness are rooted in our deep pre-Colombian roots and spiritual connection to our surroundings. Every track in the compilation conveys this energy beautifully.
EG: What can you tell us about Sisters in Sound?
Fátima: I founded Sisters in Sound in New York after lamenting a lack of diversity in the music scene. I wanted to give women and artists from historically excluded communities support, and help them build their skills and networks to share their unique gifts.
Since then, we have hosted workshops, open deck sessions, music showcases, and panel discussions in New York, Miami, Washington D.C., and Mexico. My intention has always been to enhance the vibrancy of music by championing a kaleidoscope of artists, and thankfully we are starting to see this shift happen.
"I've always been very vocal about the beauty and magic of my culture, and music is no different. I met and heard so many talented and unique artists that should be on the world stage"
EG: Can you talk about how this community has impacted your career and how you aim to make a difference in the industry?
Fátima: Sisters in Sound has illuminated a path for me that has shown me my success is nourished by the flourishing of others. Everything I do, whether it is DJing a show or hosting an event, I do with the intention of uplifting our community from the grassroots and spotlighting the special parts of different local scenes. Sometimes, we will fundraise for nonprofit organizations as well as invite artisans and entrepreneurs from the area to showcase their work and services. In this way, we begin to build an interconnected community of creatives that can be self-sustaining.
EG: Your background as a Mexican born and raised in the US gives you a unique perspective on music and cultural identity. Can you share with us how your upbringing has influenced your music style and production techniques?
Fátima: My family relocated to the U.S. at a time when immigrant communities weren't as strong throughout the country. Many parents were changing their children's names and not speaking Spanish to help them assimilate. My mother took the opposite approach and made us fiercely proud of our culture, despite the risk of marginalization.
Growing up, I saw Mexicans become the servant class in the U.S. and all the ridicule that this entailed. I saw Americans vacation in Mexico, choosing to experience a caricature of our culture while being served by us there too. While this hurts me, I am endlessly grateful for the safety, freedom, and independence the U.S. has provided me. So I think on a good day, I'm a hybrid of both countries and their tenacity, revolutionary impulses, and strong work ethic.
In terms of my sound, programming drums and percussive elements are intuitive for me as a Latina. My instincts in rhythm, timing, and call and response come from dancing. I love DJing primarily because I love to dance. And of course, my tastes are eclectic, having grown up listening to both Gloria Trevi and Mariah Carey.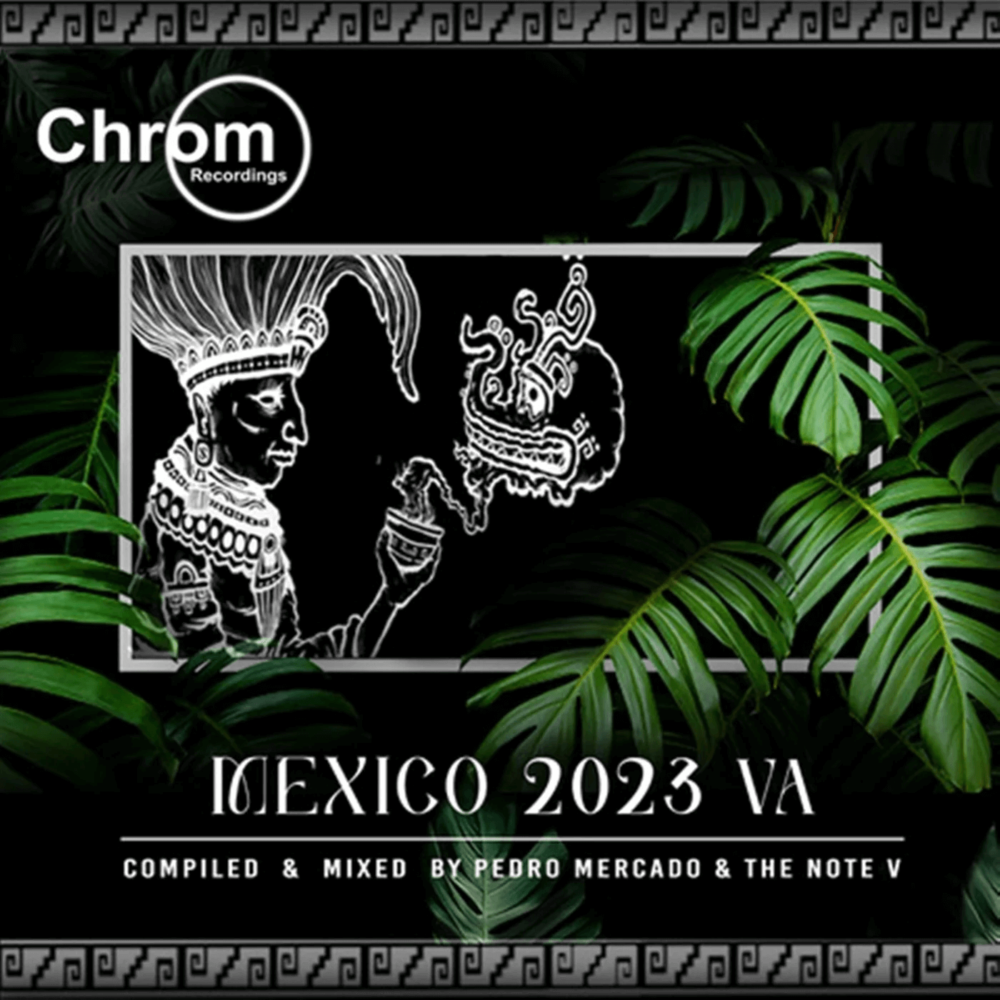 EG: You have performed in various festivals and venues, both in the US and Mexico. How has your experience performing in different locations shaped your musical journey?
Fátima: I've developed a steadfast composure for confronting a comically wide range of challenges associated with gear, sound systems, audiences, settings, and just random weirdness. Everything from getting an electrical shock while playing barefoot, to DJing in a bamboo forest in the rain for an audience of two. It's about enjoying the process. I remind myself a lot of the importance of having fun if I'm DJing or producing, which is such a rollercoaster of emotions sometimes.
EG: You have been a part of the Originals² Academy by Beatport and Microsoft, can you talk about the experience and how it has helped you grow as an artist?
Fátima: I got to connect with other amazing artists I keep in contact with today. Four of us from the cohort are DJing at the festival I am presently in Miami for. I also incorporated what I learned in the press kit and branding workshop into the skill shares I provide to Sisters in Sound. And of course, the gear has been instrumental in what I am cooking up in the studio.
"I want to globalize Sisters in Sound to the point where artists from every corner of the world can engage with one another, make and share music and so much more"
EG: What message do you hope to convey through your music and how does it reflect your personal beliefs and values?
Fátima: I want to stretch the boundaries of convention and elicit a flow state for listeners. Music and nature continually redefine truth for me. I hope to, one day, trigger discoveries for people through the music I channel from the ether.
EG: Can you share with us some of the challenges you have faced as a female DJ and producer and how you have overcome them?
Fátima: One challenge was being able to connect with like-minded artists or find mentorship without any uncomfortable misunderstandings. Men can engage and socialize with one another at all hours and contexts, but as women sometimes we navigate a landscape of murky intentions to find people we can trust to learn from or collaborate with. Also, being doubted or treated as a threat simply because of my gender.
EG: With the rise of social media, how do you think it has impacted the music scene and how have you used it to promote your work and connect with your fans?
Fátima: One of the biggest advantages for me and Sisters in Sound, is the ability to leverage the widespread and accessible nature of social media to expand our reach. It can be kind of difficult to unplug sometimes though because our work relies so heavily on sharing and connecting. Also, the sheer amount of tutorials, tips, and advice at your fingertips is so amazing, and something that I think will breed the next generation of artists all over the planet.
EG: How important is it for you to promote social and political topics in your music and what role do you see artists playing in shaping society?
Fátima: I am passionate about upholding the basic human rights of every person on this planet and building resilience from the grassroots. I hope to one day use my music to honor indigenous and anti-colonial movements of the world. From the Zapatistas in Mexico to the Tibetan exiles in India. Giving visibility to this bravery through my soundscapes in unexpected ways.
EG: What are your future goals and aspirations as a DJ and producer, and how do you plan on continuing to make a positive impact in the music industry?
Fátima: One of my mid to long-term goals is to host a conference for women and artists from developing countries. I want to globalize Sisters in Sound to the point where artists from every corner of the world can engage with one another, make and share music and so much more. As a producer, I want to be consistent and develop the same bold, earthy, and driving sound that I DJ. And like The Notorious B.I.G. once said: "stay hungry, stay learning."
EG: Thanks for your time and all the best!
Fátima's 'Nuestros Ojos Brillian' is out now on Chrom Recordings. Purchase your copy here.
Follow Fátima: Instagram | Facebook | Soundcloud