Fordal is Les Dales, a DJ & Producer from the North East. Les first learnt to DJ in 1993 and began putting on parties in his local town. This early passion for house music emerged after attending open-air raves with 10k plus people in attendance at the legendary Middlesbrough Arena and the infamous Galactica Raves.
Once the owner of the distinct 'Binary Records' shop in Middlesbrough through the late nineties, Fordal is now a part of the iconic Forensic Records, another staple from progressive house's halcyon days.
EG caught up with Fordal to learn more about his new collaboration with Lexicon Avenue, 'Push'; the state of progressive house in the UK; what's in store for Forensic Records, and more.
EG: Hi Les! Welcome to EG. It's a pleasure to have you here with us. How have you been? Where are you based right now?
Fordal: Hi EG! It's a pleasure to be here, thank you. I'm great, thanks. Super busy with Christmas / New Year and really looking forward to 2023 – lots happening. Most of all, I have been pretty full-on in the studio. I'm based in London primarily, but I've also been spending time up in Newcastle over the last 6 months.
EG: First of all, congratulations on the release of 'Push', your new collaboration with Lexicon Avenue for Forensic Records! What has the initial reception been like?
Fordal: Thanks! Yeah, the reaction has been phenomenal – way beyond my expectations. We had fantastic feedback and support out there on the dance floor – from Dave Seaman, Anthony Pappa, Marsh, Above and Beyond, Nick Warren, Eelke Klejin, Four Candles, and many more. It charted No.1 in the Beatport overall new releases, across the whole platform, which was incredible.
EG: So, what is the inspiration for 'Push'? Is there a concept behind this one?
Fordal: Well, I had a track I was working on that Forensic was interested in signing. This was the 2nd track the label would sign. However, I went to Chris's (Chris Scott aka Lexicon Avenue) studio, and instead of finishing the track we started collaborating in such a way it turned into something else. We quickly agreed the project should be a collaboration and the whole process happened very quickly with us both wanting to produce a real builder of a track that would be a dancefloor banger.
EG: What was the experience of collaborating with Lexicon Avenue? How did the sessions flow?
Fordal: The collaboration itself came about due to the ease and effectiveness of Chris and I working together. The sessions flowed really well with the writing and producing and both at a great speed. I thoroughly enjoyed the collaborative process and working with someone as experienced and talented as Chris was a privilege.
"We had fantastic feedback and support out there on the dance floor – from Dave Seaman, Anthony Pappa, Marsh, Above and Beyond, Nick Warren, Eelke Klejin, Four Candles, and many more"
EG: Did you have a previous relationship with Chris before this collaboration? How did you guys meet?
Fordal: As I mentioned, I was originally signed by Chris and the label early last year with my first release 'Outrospective'. This one was featured in a Various Artists package from Forensic Records called 'DNA1'. The track achieved the highest chart position the label had ever released on a VA compilation, which I was very proud of, and in turn, impressed the label.
EG: 'Push' also features a remix, courtesy of Dabeat. What do you look for when listening back to a remix of a track of yours for the first time?
Fordal: Honestly, blown away. I mean, to have Dabeat want to remix it in the first place was a real buzz! When I first heard it, I remember thinking it's given the track a new dynamic and sound but the original essence is there – which I guess is what you want from a great remix right?! I really respect and love Dabeat's work and have been playing it for a while – so it was ace to have him work on our track. I'm also looking forward to doing some remixing of my own in 2023!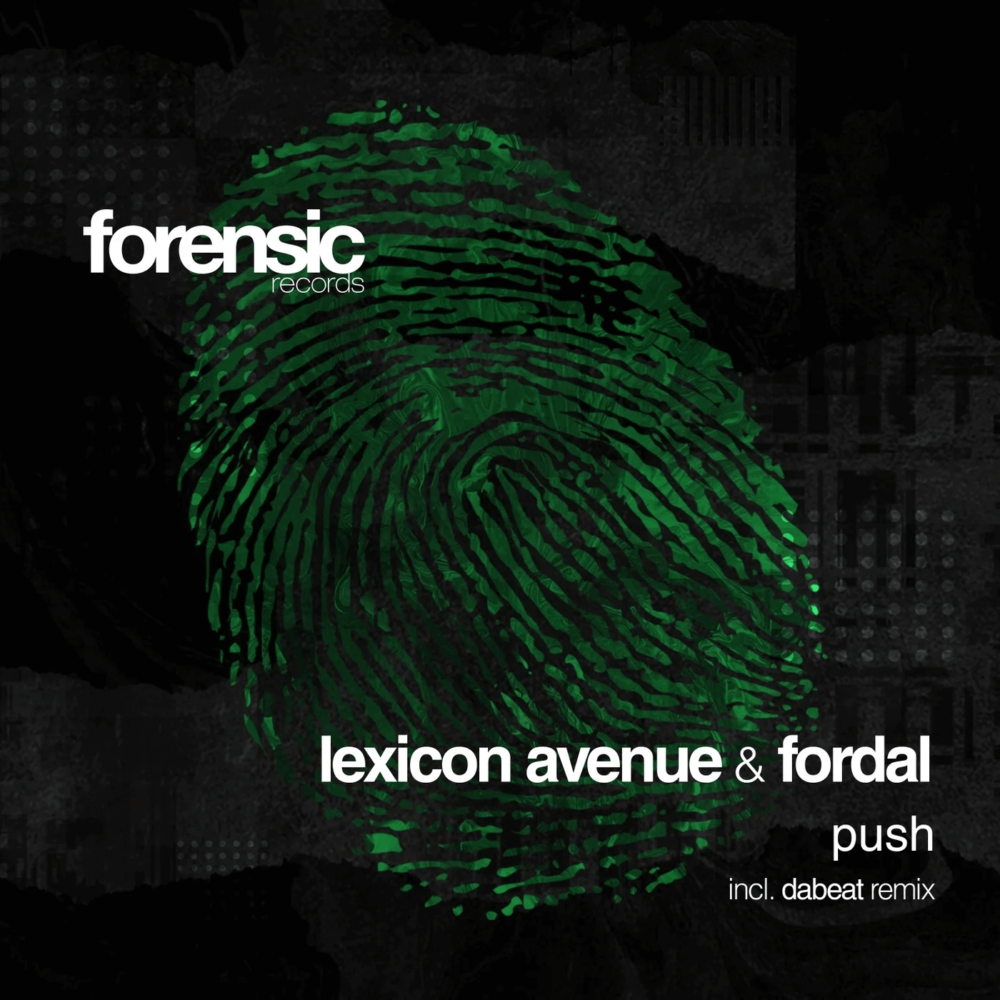 EG: How would you describe the state of the progressive house scene in the UK? Should it be held in higher regard, considering the history of the UK with progressive sounds?
Fordal: I think progressive house in the UK has been slightly marginalized over recent years with an older crowd that came through the noughties and even late nineties. However, it has a far bigger and wider international reach. Particularly in the US and South America. Artists like Dabeat are smashing it. Plus, UK-wise, from the gigs I've done with Lexicon Avenue in the UK, North East, and some of the shows he's done in Scotland, there's definitely a younger crowd getting off on the prog sound. I think getting into melodic and techy scenes has helped them re-discover progressive house.
EG: You used to own the 'Binary Records' store in Middlesbrough, right? What was the experience of witnessing the coming of the digital age like?
Fordal: Yes, that's right, back in the noughties! It was very much the unknown back then – certainly not lots of pirate downloading sites and free downloading sites such as Napster. So, it was only a matter of time before the format took hold officially. It was tough to go through at the time as we were a small independent store relying totally on vinyl sales – so it was the beginning of the end for the store. But I enjoyed the time I had running the store, especially at such a young age. It helped forge strong connections in the northeast clubbing/music scene.
"With Chris and Peter, we plan to 'Push' (pun indented!) the label in 2023 – it's the 25th anniversary year"
EG: How do you keep entertained when not in the studio? Have you checked out any good movies, series, books, or albums you'd recommend?
Fordal: The whole build-up to Christmas with the release, and then the festive season madness, I've hardly had any time. The last series I watched was 'The White Lotus', which was good. Movie wise my faves over the past year would be 'The Batman' and Baz Luhrmann's 'Elvis', and I recently took my daughter to see the new 'Matilda'!! Album-wise, Sasha's LNOE 'Ten' compilation was fantastic. Book-wise, I'm into anything sneaker-related – so 'Soled Out' and the 'Complete Sneakers Guide' by Unorthodox are absolute musts!
EG: What's next for Fordal? What particular milestones are you looking forwards to now? Where can your fans catch you next?
Fordal: With the collaboration with Chris working so well and successfully, I have since invested in, and become a partner of Forensic Records. This was literally a dream of mine to own a record label, right back from when I had my record store, so to now own part of one of my favorite underground imprints – I could not be more pleased and proud. FR has a rich heritage in progressive house, and together with Chris and Peter, we plan to 'Push' (pun indented!) the label in 2023 – it's the 25th anniversary year. We'll have lots of exciting new releases, shows, and exciting artists showcased throughout the year and beyond.
EG: Thank you so much for your time, Les! We wish you all the best for the future.
Fordal: Many thanks, great to talk to you. Cheers!
Fordal & Lexicon Avenue's 'Push' is out now via Forensic Records. Purchase your copy here.
Follow Fordal: SoundCloud | Instagram | Facebook | Spotify