Hotboxx continues his hard-hitting releases on a consistent basis.
His eclectic and powerful sound and style shine through every release, proving why his name continues to climb on the list of DJs to follow. With a solid release schedule for the coming months, Hotboxx recently introduced his collaboration with Flynn Nolan, a flavorful EP titled 'Acostumbrado'.
We invited Hotboxx to talk more about the production behind the 'Acostumbrado' EP and other musical topics.
EG: Hi Hotboxx! Welcome to EG! How are you doing?
Hotboxx: I'm doing well! Thanks for having me!
EG: The 'Acostumbrado EP' is out now, can you tell us what inspired the production of these tracks?
Hotboxx: This was an EP really inspired by reggaeton tracks I grew up listening to, here in Miami. Definitely inspired by my Latin roots. I wanted to make something in the Latin tech genre as it's gaining so much popularity, and being Hispanic, I felt like people with Hispanic roots like myself should be making this kind of music.
EG: You've collaborated together in the past, but how did the collaboration between you and Flynn Nolan come about this time?
Hotboxx: Flynn and I are always working together, we set up a session basically every week to work. So, this was just another week we worked and we came up with the idea, grabbed the samples, and then made the tracks. We have a lot more on the way! Always love working together, we definitely both bring our own flavor and it works well.
EG: What would you say each DJ brought to the production of 'Acostumbrado'?
Hotboxx: I would say we both really went back and forth on these… tough to say what each person brought. I know specifically on the 'Acostumbrado' track I worked more on the percussion and chopping the vocals, and he worked more on the bassline and layout of the track, but both definitely contributed throughout. We go back and forth no one really has a specific role when we produce.
"This was an EP really inspired by reggaeton tracks I grew up listening to, here in Miami. Definitely inspired by my Latin roots"
EG: Are there any new genres or sonic explorations you're experimenting with for this song?
Hotboxx: Really trying to focus on making Latin tech, wanting to make club/festival-type tracks to get the dance floor moving. Not too many journey-type melodic sounds, but more just party-type vibes to get people dancing.
EG: What's your favorite element of each track?
Hotboxx: I really like the synth during the buildups of 'Lo Mio' and the groovy bassline and bouncy percs on 'Acostumbrado'. But it's always tough to single out a specific element.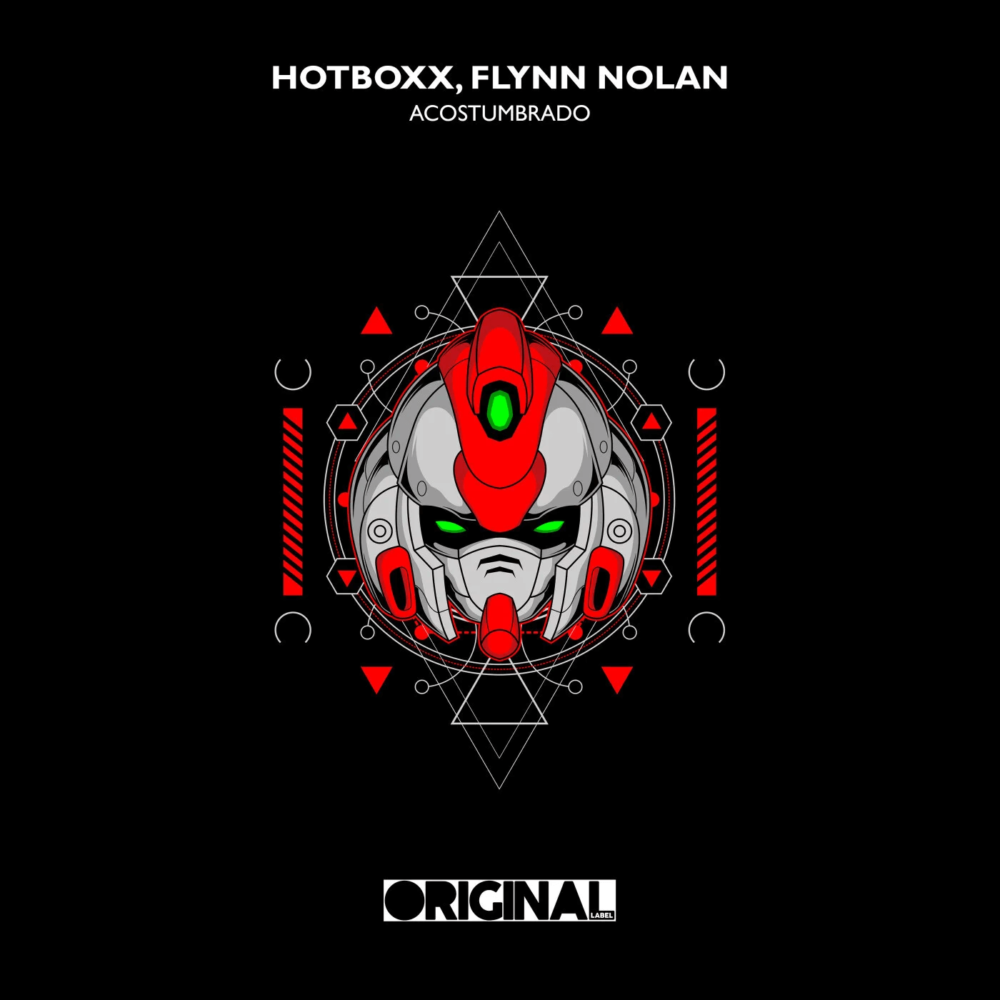 EG: How long did it take you to finish the EP?
Hotboxx: 'Lo Mio' was definitely more of a project, we probably worked on this track for about 10 hours in total, kind of going back and forth on some different ideas. 'Acostumbrado' on the other end, was done fairly quickly, I'd say a total of about 3-4 hours went into this one. It just goes like that sometimes, some ideas just come together quicker and smoother, doesn't make one track better than the other though.
EG: Did you have to overcome any struggles while working on these productions?
Hotboxx: Not really on 'Acostumbrado' but definitely on 'Lo Mio'. At one point, we actually lost every sample when the DAW just overloaded and shut down. We had to go in and individually find them and match them, very tedious.
"Upbeat, Uplifted, and ready to dance and move. These aren't journey-type melodic tracks"
EG: Can you describe each track to someone who hasn't heard it yet?
Hotboxx: If you like reggaeton and Spanish music or you like tech house and dance music you'll like these tracks. Unique dance edits on some reggaeton classics, the easiest way to describe it.
EG: How would you like people to feel when they listen to the tracks?
Hotboxx: Upbeat, uplifted, and ready to dance and move. These aren't journey-type melodic tracks, so really those are the emotions to best describe them.
EG: What's next for Hotboxx?
Hotboxx: I have a release with Bonilla that come out on Younan Records on March 3rd, as well as a release March 17th with Play Records and releases with Tech Ave and Original Label in April. As well as the radio show I just launched where I'll be showcasing my recent releases and some unreleased music, and some amazing released and unreleased music from a bunch of talented DJ/ Producers. Really looking forward to 2023 A lot of good stuff in the works!
Hotboxx & Flynn Nolan's 'Acostumbrado' EP is out now. Purchase your copy here.
Follow Hotboxx:  Soundcloud | Twitter | Facebook | Instagram