Born in Buenos Aires, Argentina, an eclectic and diverse city responsible for all the different sounds that are characteristic of his electronic music work as an establishing international producer and DJ, Ivan Sandhas has been a stalwart in the underground progressive house circles for years now.
The Argentine producer, now based in the shores of Australia, boasts a hefty catalog that includes standout releases on labels like Nick Warren's The Soundgarden, ICONYC, and Amber Long's Modern Agenda; and has played in clubs all over Buenos Aires, Berlin, Miami, and Australia. Today, we sit down with him, to go over his past, present, and future.
We caught up with Ivan Sandhas to talk about his current musical projects.
Electronic Groove: Hi Ivan, How are you doing? What's the situation down in Australia like these days? Any signs of life going back to normal?
Ivan Sandhas: Hey there, guys, really appreciate the time you are taking to talk to me. Here in Australia, things are going back to normal. At least what normal nowadays means. There are restrictions, but they are being handled, I guess, in a good way.
EG: How did the decision to move to Australia come about? What is the nightlife over there compared to some of the other places you have lived in? Do you envisage any changes in the scene due to the COVID-19 outbreak?
Ivan Sandhas: Well, a couple of months ago I was actually living in Berlin, Germany. Then we decided, with my lovely wife, to come to visit Australia for the first time ever. Right when we got here, the COVID-19 crisis exploded. We love it here, but it is expensive tho.
The nightlife here is awesome. I mean, it depends always on what you like but, I founded it to be very nice. Maybe a little shorter than I'm used to, but cool. I'm saying this cause coming from Argentina, we are used to longer nights. Also in Berlin nights are longer.
Talking about the COVID-19 outbreak and the electronic music scene, as same as any other kind of music and events, I think there is a big change coming, I hope for the best. What I was seeing before is that sometimes and in some places, people don't respect each other and this crisis maybe came to fix that. Remember we are all one together.
EG: Now, let's dive into the music and your career. How do you feel about your path so far? What things are you looking forward to? And which you do think you have left behind for good?
Ivan Sandhas: Music is everything to me, It's been that way since the beginning. My parents would play albums for me on vinyl. The whole collection of Queen and others, almost every day. All I needed just to be happy was some good music and to play soccer, which has been my passion since I was born. Unfortunately, I had to leave it behind when I had a complicated surgery in one of my knees. I kept playing after that, and I still do, but just for kicks, not like before.
When I thought like I was wandering aimlessly without the soccer in my life, I just started to focus more on music, my other passion. I began to study and got more and more into it until it became my whole life. From that moment on, I realized that my purpose was to make music and transmit what I feel to people. Make them feel connected through my sounds. That's all that I want to do. It makes me happy and complete. With that being said, all I can learn from it is that the good and the bad only become new incentives for me to keep on going with my stuff. I'm always looking forward to the next step in my career.
"I realized that my purpose was to make music and transmit what I feel to people. Make them feel connected through my sounds. That's all that I want to do"
EG: How do you go about the process of selecting on which labels you want to edit your music through? Do you have a 'go-to' sound by now? Or do you see it as an ever-evolving thing?
Ivan Sandhas: Well, I guess it is always depending on the mood, the feelings you put into a song, and the sounds you're exploring at the moment. I'm not too picky with the labels I try to go for, just someone who actually cares about the artist. Those labels that are kind of a family, beyond just a business. Those are the ones I like the most. Of course, always related to the genre I'm producing at the moment.
For me is more like an ever-evolving thing cause. I would love to sign sometime with those like Anjunadeep and All Day I Dream, but I'm looking forward to building my own family even more so.
EG: What kind of music studies do you have? Do you continue studying to this day? Is there something you'd label as 'fundamental' knowledge for music production?
Ivan Sandhas: There are people who say that you don't need music fundamental knowledge to produce electronic music, I find myself in the opposite group. The ones who actually think that you need to know at least the basics of the music. You can't be that good at something if you don't even know about it.
If you like something and you aim to be someone doing that thing, you will always try to be better at it. So I keep studying and learning new stuff almost every day, it's never enough. I started studying music back in school and until now, I've been always doing something about it. One of the last things was a career in Electronic Music Production at Sonica, Buenos Aires. Next, I will specialize more in mastering.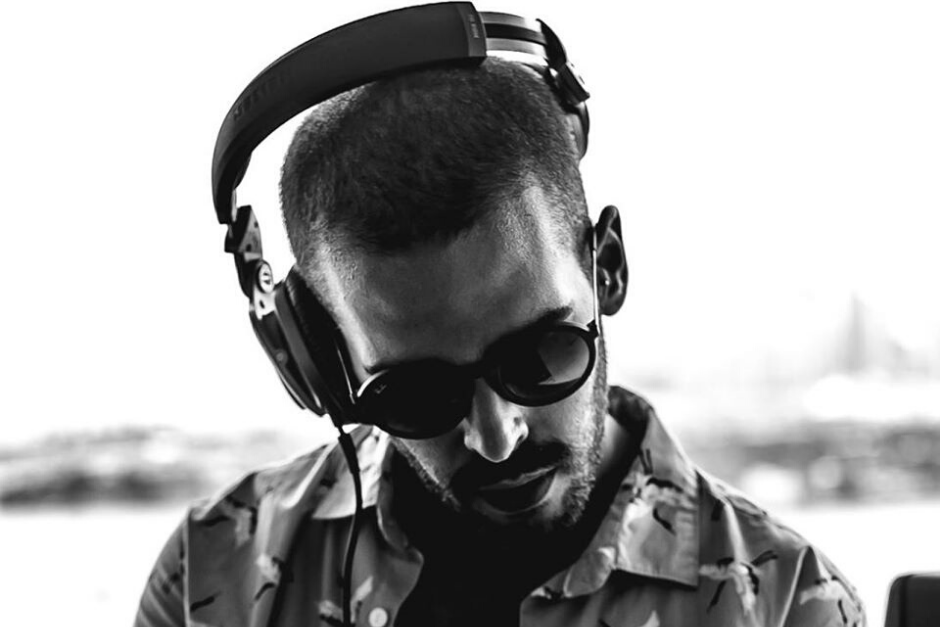 EG: What is your next goal? Do you have something big in mind music-wise?
Ivan Sandhas: That' s why I talked above about my own family. I'm planning to build my own record label and later on, my academy. Both are gonna be based in Germany with my music partner Chris Malvin. Those are my main goals right now.
EG: Where do you see yourself in the next 5 years? Is there some kind of 'end goal' that keeps the motivation up and the spirit fresh?
Ivan Sandhas: I'm 27 years old, my spirit has never been fresher than now. In 5 years I pictured myself almost launching my own academy and obviously discovering new horizons and exotic places, surrounded by nice people, with my music. I love the music business, but I also do love the academic end of it and the art of musical expression. Which it's why I aim to have the possibility of being able to teach what I know and what my growing experience has to say.
Follow Ivan Sandhas: Facebook | Instagram | Soundcloud