Long regarded as one of the go-to producers in the UK electronic scene, James Hurr has quickly made his name as a prolific artist/writer/producer.
With a collaboration roster that reads like a who's who of pop and dance, recent projects have seen him working with the likes of Leftwing : Kody, Basement Jaxx, Eli Brown, Danny Howard, Mark Knight, Beverley Knight, and 220 Kid. His writing and production have consistently received support from BBC Radio 1 (who once played nine of his productions in one night!) as well as Kiss FM and has clocked up over 100 million Spotify streams and counting. His music has also found a home across all major labels as well as the likes of Ministry, Spinnin', Ultra, and Armada, including over 70 releases on Toolroom Records.
EG caught up with James Hurr to learn more about the drop of his new collaboration with Mark Knight and Todd Terry, his stance on collaborations, future endeavors, and more.
EG: Hi James! Welcome to EG. It's a pleasure to have you here with us. How have you been? Where are you based right now?
James Hurr: Hi! The last 12 months have been non-stop for my release schedule with DJs like Tiesto, Pete Tong, David Guetta, Acraze, Oliver Heldens, and Claptone all playing my tracks. As a songwriter, I've been working with two hit factory writers including Grammy award winner Paul Harris and more recently I've been writing with the legendary Cathy Dennis. So far, we've written songs for artists like MEDUZA, Vintage Culture, Loud Luxury, Vicetone, Tiesto, Armin Van Buuren, and Acraze.
EG: Wow! Sounds like a full plate! First of all, congratulations on the release of 'Make You Happy', your new collaborative single with Mark Knight, Todd Terry, and featuring Darryl James & David Anthony! You must be very excited about this one. What has the initial reception been like?
James Hurr: It's had a fantastic club and radio support on Kiss FM and Radio 1, hearing Pete Tong play my track in his Essential Selection was a total buzz. We also made it to some great Spotify editorial and Apple Music playlists, like 'New Music Friday', 'Operator', and 'Motivation'.
EG: So, how did this one come about? What was the process for this one like? What can your fans expect to find here?
James Hurr: We were in the studio going through track ideas and Mark had this sick 90s old skool vinyl from Todd Terry that he wanted to revamp for 2023, so we decided to make a demo to see if it would work.
To make the initial demo, we threw the vocals over a simple house beat and everything in the project was set to a high swing groove to create a skippy US garage feel. We started jamming basslines and then played a chord sequence to match it using a chord sample played in Native Instruments Kontakt. The concept worked well and Todd was totally into it, so we arranged the track in the format of a club mix and asked the musical genius Jafunk to jam some extra melodic ideas over certain sections to keep the production interesting and fill in any gaps.
EG: How did you come to wrap things up with 5 people being involved? What was the decision-making process like?
James Hurr: We were quite fortunate that Todd had already done the groundwork from the original production and the vocals were already recorded way back in the day. The task for myself and Mark was to bring the track to audiences in 2023 without losing the raw garage vibe of the original. As the original producer, Todd was great at getting all the parties involved to collaborate on the final product.
"The task for myself and Mark was to bring the track to audiences in 2023 without losing the raw garage vibe of the original."
EG: Having such an illustrious list of collaborations, what would you say are the keys to a successful collab?
James Hurr: In a nutshell… leave your ego at the door, make sure everyone feels like their ideas have been explored, and agree on the brief before you start. In an even smaller nutshell… have a positive attitude, good manners, and a solid direction.
Collaborating can either be the hardest or easiest thing, depending on the attitude of everyone involved. It takes one negative person in the room to throw the whole project off and you'll walk away from the session with nothing achieved, so an open mind and manners are absolutely paramount to working with people creatively.
EG: Speaking of collaborations…you've worked with names like Kylie Minogue, Mariah Carey, Robbie Williams, and Christina Aguilera to name a few. Any dream collaborations that you're still hoping for? Why? Why do you feel you'd be a good match?
James Hurr: I've remixed his music a few times before, but I would love to collaborate on something original with Nile Rogers, everything about that man is inspiring. I love prolific creatives who can just keep coming up with new and interesting ideas and Nile is the king when it comes to this. I'll never forget his quote "people have to feel the music first and think about it later", that's my mantra.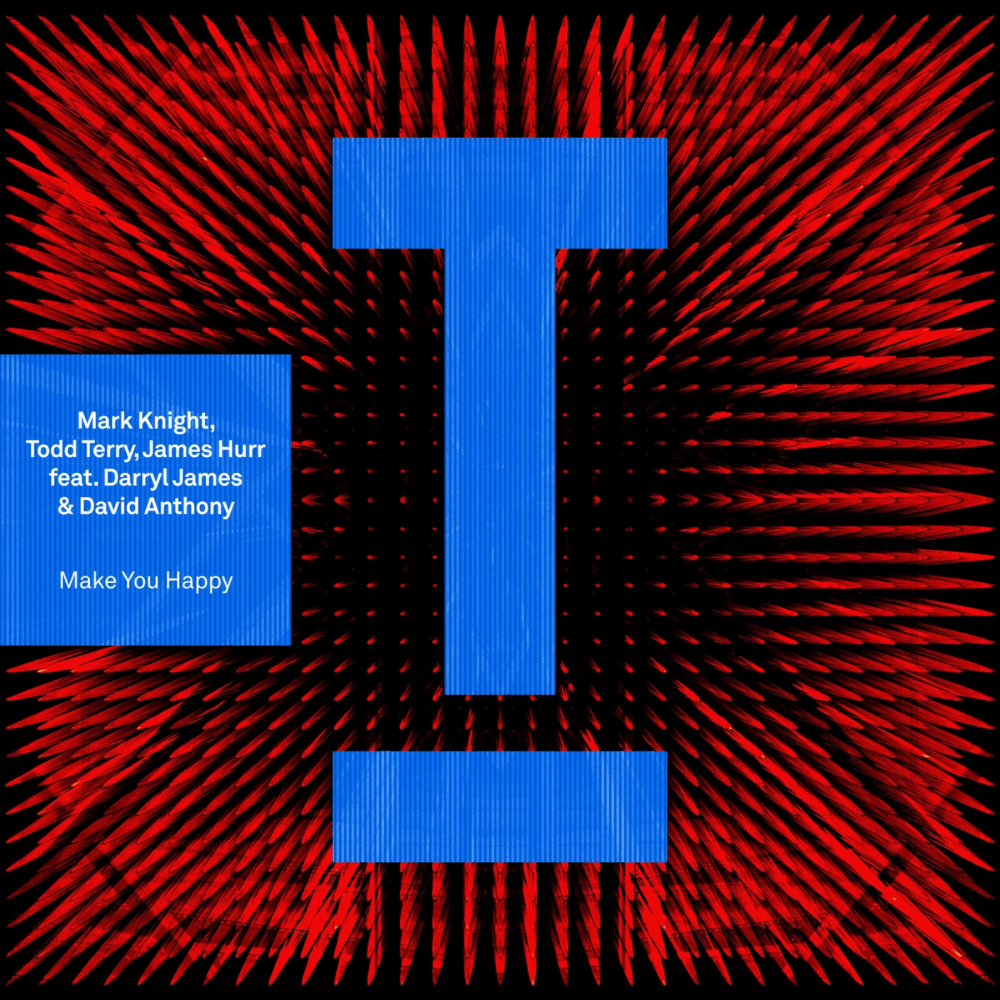 EG: How do you feel about the role of social media in today's musical landscape? Is it taking away too much from the music?
James Hurr: I feel like social media is allowing people to share ideas and be more creative than ever before because now the whole world is watching when you create something and share it. However, the big difference between today and ten years ago is that people are now watching more than listening, so although creative output is at an all-time high, it's much harder to get people to listen to music without first having a strong visual element.
EG: How do you keep entertained when not in the studio? Have you checked out any good movies, series, books, or albums you'd recommend?
James Hurr: 'The Last Of Us' – I'm totally obsessed! Also hooked on The Blindboy Podcast and I love the gym, boxing, and cycling. But to be honest, my life revolves around the studio and creating music, I love it so much and feel blessed to be able to create for a living. I wouldn't give it up for anything.
"…although creative output is at an all-time high, it's much harder to get people to listen to music without first having a strong visual element."
EG: Can you tell us something about you that very few people know about?
James Hurr: This is the first time I've said anything about it publicly, but my mate ESSEL recently suggested I take an online test for autism and I scored quite highly. While this makes me feel a little uncomfortable, I'm glad I've started the journey.
EG: What's next for James Hurr? What particular milestones are you looking forward to this 2023? Where can your fans catch you next?
James Hurr: There is so much coming up! I've got a metric ton of James Hurr records coming out this spring and summer including collaborations with Mark Knight, Darius Syrossian, Camden Cox, Gene Farris, Retna, Karsten Sollars. I've also written and co-produced tracks with Tiesto, Acraze, and Armin Van Buuren, which are all coming out this year.
EG: Thank you so much for your time, James! We wish you all the best for the future.
James Hurr: Anytime, much love x
James Hurr's collaboration with Mark Knight and Todd Terry, 'Make You Happy' ft Darryl James and David Anthony is out now on Toolroom Records. Purchase your copy here.
James Hurr & Simon Field's 'Vibe Like That' ft Georgia Meek is also out on Perfect Havoc. Grab your copy here.
Follow James Hurr: Soundcloud | Instagram | Spotify