Two massive heavyweights in their own right, Kölsch & Dubfire have illustrious careers that have seen them play all over the globe, bewitching audiences with their unique and distinct takes on electronic dance music.
As the Ultra Music Festival moves closer to its 23rd edition, Kölsch & Dubfire are gearing up to storm the festival with a unique B2B performance. The gathering will take place from Friday, March 24th to Sunday, March 26th, 2023, with the festival returning to Miami's Bayfront Park.
Now, ahead of their B2B performance at Ultra Miami, EG caught up with Kölsch & Dubfire to learn more about how they connected, their views on back-to-back sessions, future plans, and more.
EG: Hi guys! Welcome to EG. It's a true pleasure to have you here with us. How have you been? Where are you right now?
Kölsch: Thanks for the invite. I'm currently in Copenhagen, my home base. Just came back from Mexico City and Chicago. been a spring of long-haul flights, so jetlag has been haunting me.
Dubfire: Thank you! I've been good! In the middle of a two-month detox and in the studio full-time, so I'm in my happy place :-)
EG: So, how have you started this year…Any particular highlights for the scrapbook?
Kölsch: I managed to play Warung in Brazil just before it burned down. It was an amazing experience. Also been working on my new album, which is due later this year, and is full of very personal music. Been quite the journey to work on that, as it includes music from my father, who passed away in 2003.
Dubfire: I've kept the gigging and distractions to a minimum so that I can work full time on a number of collaborations (with Luke Slater, Flug, Davide Squillace, among others), and remixes for UNKLE, Gui Boratto, Emitr, among others; trying to finish them off before the peak spring/summer touring season.
EG: By the way, congratulations on your upcoming B2B performance at this year's edition of the ULTRA Music Festival! What can your fans expect from this highly-anticipated show?
Kölsch: Dubfire and I are close friends. We enjoy each other's company on and off stage. We share so much of the same musical DNA. The combination of Dubfire's minimal approach to music, and my melodics work really well together. Our back-to-backs are built on trust and respect.
Dubfire: Kölsch  and I have been good friends for many years now and there's mutual respect, culminating in our first-ever collaboration ('Louisiana / ULM' on Ipso) in 2022. And though we had never played back-to-back before until the Ritvales event in Medellin in 2021, we quickly realized that the chemistry extended naturally from the studio, into the DJ booth. So we're very excited about reuniting for Ultra.
EG: We know you've worked together on 'ULM' and 'Louisiana', but how long have you guys known each other now? When did you first connect on a musical level?
Kölsch: My manager worked with Dubfire and Sharam in the Deep Dish days, so we have been connected for 25 years. Our musical relationship began years back, as we connected over our similar musical roots. Also food. We are such nerds.
Dubfire: We had actually met during noma's MAD Food Symposium in Copenhagen quite a long time ago as we're both rabid global foodies. And Kölsch lives in one of the most incredible cities in the world for gastronomy, so I tend to visit Copenhagen quite often, where we are able to catch up over dinner or drinks. He is also managed by Henrik Olsen who was one-half of the electronic music duo, Brother Brown, which released quite a number of singles on Deep Dish's Yoshitoshi label in the late 1990s. So we've always had a connection – whether music or food – and the collaboration inside and out of the booth just happened quite naturally.
"The combination of Dubfire's minimal approach to music, and my melodics work really well together. Our back-to-back's are built on trust and respect"
EG: In your opinion, what does it take for a good back-to-back session? What is the key aspect most partnerships hould work on?
Kölsch: I truly believe that the most important part of a back-to-back DJ set is to have fun. I'm always inspired and amazed by the tracks Dubfire picks, so it doesn't get much better. It feels so good to experience the same rush as the audience on stage.
Dubfire: For me, it's always being surprised by what the other selects, and finding a way to seamlessly follow each piece of music to create a unified and cohesive set.
EG: How do you guys feel about the role of social media in today's scene? Is it taking way too much away from the music, which is what we're all really here for?
Kölsch: It's a blessing and a curse. I don't believe that electronic music would have stood a chance without social media. The opportunity to take back control over communication as an artist is priceless, as we were at mercy of the press before. I personally love sharing the process in my studio work through social media, and I have complete faith that people are having the same musical experiences I had at festivals and clubs now. That being said, the definition of being successful is not dependent on musical output anymore. Sometimes a viral post will have a bigger impact than any release. That part saddens me a bit.
Dubfire: It seems that the general consensus amongst many in the industry is that too much weight and attention is being given to social media profiles and content; it used to be about the music, and now unfortunately it's become a popularity contest game on social media platforms. But it's simply a trend that will eventually be phased out in favor of something else.
EG: What's next in store for Kölsch & Dubfire? Are there any more back-to-back performances in store? Where can your fans catch you in the coming months?
Kölsch: As mentioned, I'm currently finishing my new album. Have a few releases in the pipeline before that. Also, I'll be all over the big festivals this summer and a bunch of Ibiza dates.
Dubfire: I'm not sure where or when our next back-to-back will be, but besides the usual touring year, I've got a number of collaborations and remixes coming out this year by the aforementioned artists which I'm very excited about as well as the new EVOLV audio-visual show, which I'm taking to select cities around the world.
EG: Thank you so much for your time guys! We wish you all the best for the future.
Kölsch: Thank you so much. It was a pleasure.
Dubfire: Thank you for having us!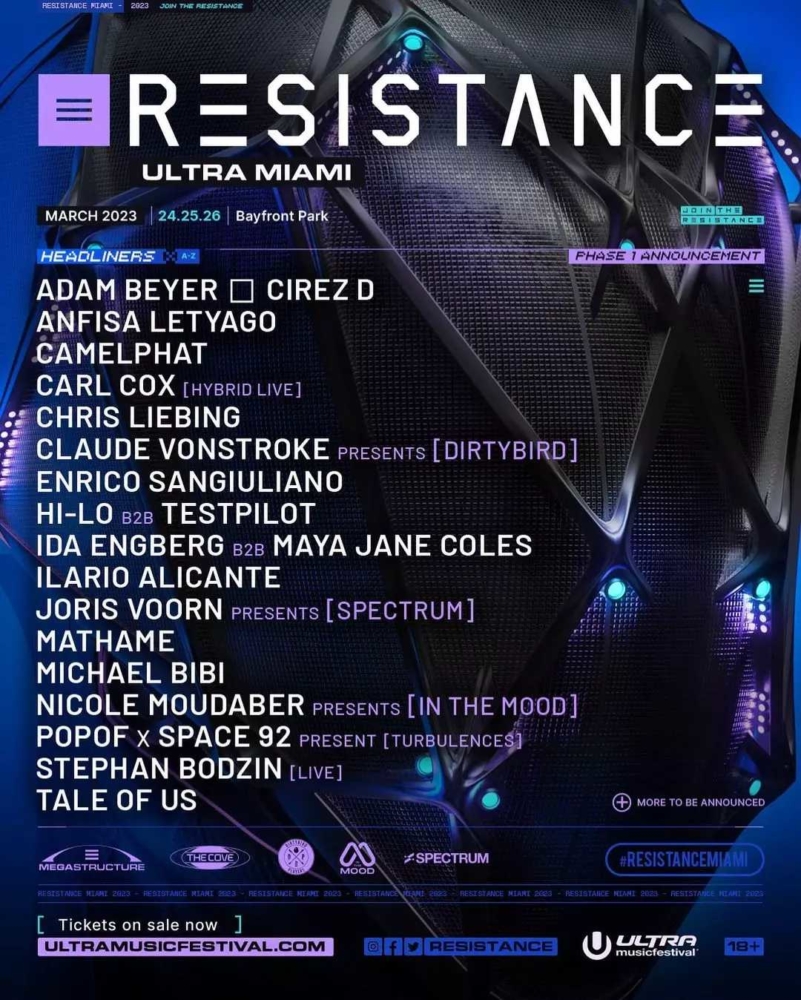 You can catch Kölsch going B2B with Dubfire at Ultra Miami. Purchase your tickets here.
Follow Kölsch: Facebook | Soundcloud | Instagram | Spotify
Follow Dubfire: Facebook | Soundcloud | Instagram | Spotify