Born in Melbourne, Liam Sieker is a regular appearance on bills in his home country of Australia. Liam has opened and closed the night for popular artists, most notably Nick Warren, Anthony Pappa, Eli Nissan and Djuma Soundsystem. Liam has streamed online for 'The Soundgarden Showcase' on numerous occasions, as well as in collaboration with Wilma, and has been featured on the front page of Beatport.
He has spent several years in the studio creating his unique taste in electronic music. His distinctive style has resulted in him having great success with his productions. Signing releases on some of the best progressive labels worldwide, Liam's music has appeared on Lee Burridge's All Day I Dream, progressive house titan Nick Warren's The Soundgarden, Pena's Flow Records, and the recent Global Underground: Select Series, always having an exciting release in his pocket ready to be revealed. His individual sound has made its way across the globe having been championed most notably by artists such as John Digweed, Sasha, Robert Babicz, Hernan Cattaneo, Alex O'Rion, Marsh, and more.
Liam's music has become a staple in the global electronic music scene, turning heads and lighting up dancefloors worldwide with his unique and mature approach to performing, whether it be DJing or playing a live set.

Here, we discuss with him his recent release, 'Orenda', via The Soundgarden, as well as his new drop on Global Underground.
EG: Hi Liam! Welcome to EG. It's a pleasure to have you here with us. How have you been? Where are you based right now?
Liam Sieker: Thanks, EG! I've been following the brand for a while, so it's nice to have my own little spotlight here! I have been fantastic recently, making big strides in my journey as a producer, and played some really great gigs recently too, so I'm very excited for the remainder of 2023!
EG: First of all, congratulations on the incoming release of your new collaborative EP, 'Orenda'! What has the initial reception been like? Have you been able to test these ones live?
Liam Sieker: 'Orenda' has been an EP that we conceptualized and sent to Nick a while ago. It has a Weekend Heroes remix, which we have kept under lock and key pretty tight over the past 12 months, but if you have seen Nick Warren or Weekend Heroes in the last 12 months, you could definitely have heard one of our upcoming tracks!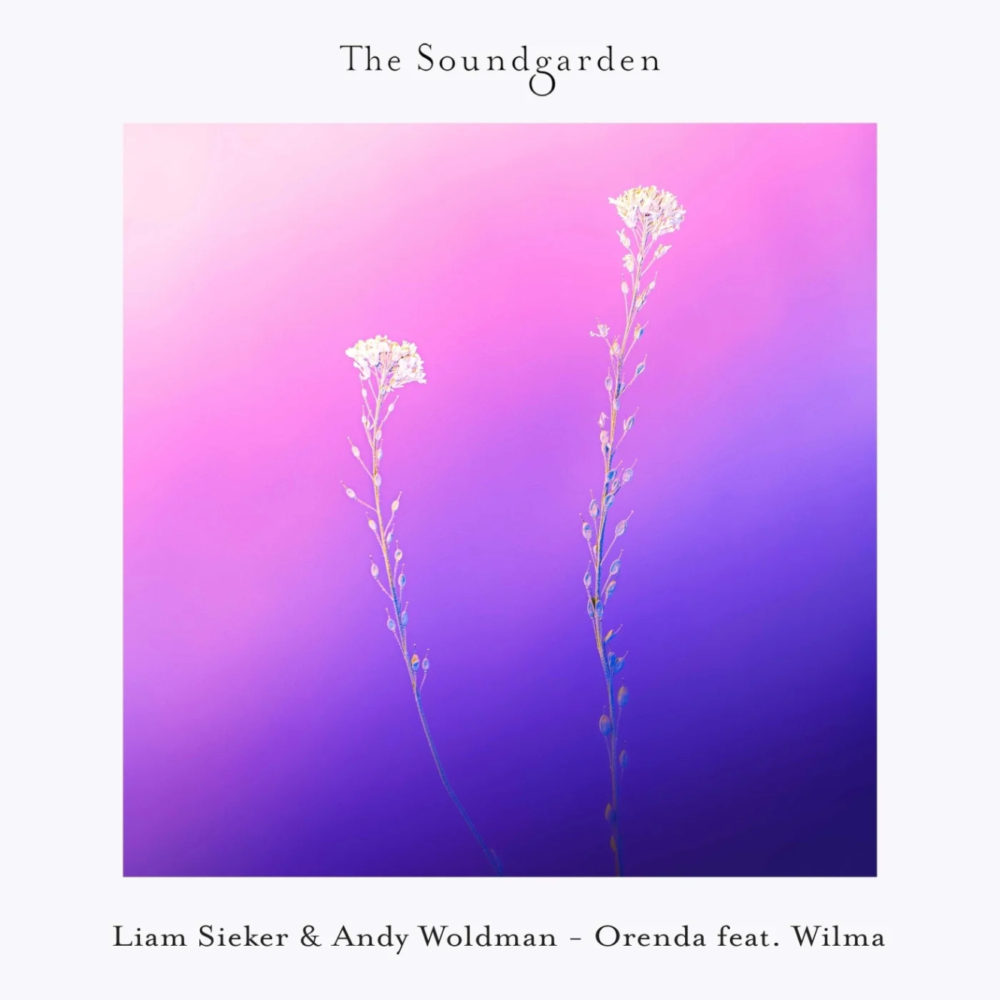 EG: So, 'Orenda' sees you linking up with Andy Woldman and Wilma. How did the idea for this EP come about? By the way, how did you guys connect?
Liam Sieker: I connected with Andy a few years back when I was contacted to remix his track 'Shades of the Sun'. We formed a friendship and realized we worked really well remotely from one another. I wanted to make something that represented the softer side of our productions. After our success releasing on All Day I Dream's  'Summer Sampler', our next target was to make something for The Soundgarden.
EG: What's 'Orenda' all about? Is there a concept to these tracks? Was it hard to find a common emotional plan?
Liam Sieker: I find when Andy, Wilma, and myself come together, we often end up in a similar common emotional plain with our sound. Andy and I have other productions between just us two, but they tend to end up more progressive than these creations, including Wilma.
And working with Wilma is an absolute dream. It's such a rare feeling to step into a studio with a true superstar instrumentalist who also knows DAWs and flows with what we want to create together. I love working with Wilma because we seem to have this understanding, which comes very easily when we communicate our ideas to one another, and then add the genius of Andy's rhythm and production knowledge, and it's a trio as lovely as Neapolitan ice cream!
"I find when Andy, Wilma, and myself come together, we often end up in a similar common emotional plain with our sound."
EG: And this will be out on Nick Warren's The Soundgarden and, as you mentioned, features a remix by Weekend Heroes as well. Why did you guys feel like you'd find a home for 'Orenda' here? What was it like listening to the remix for the first time?
Liam Sieker: We set out from the inception of 'Orenda' to make these songs for The Soundgarden, so it's always a nice feeling to find that home for them we were originally intending.
Weekend Heroes made a very uplifting, energetic version of 'Orenda', carrying almost some trance elements into it. It was amazing to hear it for the first time, and the second and the third. Their remix made it a dynamic EP overall.
EG: You also have new music out on Global Underground soon? What can you anticipate about that?
Liam Sieker: Yes, indeed, I am! Definitely not something I expected to happen, but I am absolutely over the moon about it. Michael Hooker's remix of '5 Things I Like About You', which came out on Nightcolours Recordings originally, was selected amongst tracks by the cream of the crop electronic artists globally, such as Kölsch, Rodriguez Jr., Frankey & Sandrino, Patrice Bäumel, Yotto, Tinlicker, Booka Shade, Cubicolor, Weekend Heroes, Einmusik & Solee, and many more. It honestly feels a little surreal looking at the tracklist and seeing my name among artists that have been pushing these genres for over a decade (or even two for some!)
And a shoutout to Michael Hooker & Chris from Nightcolours Recordings, who, without those two, it never would have been possible. It's a huge achievement for all three of us.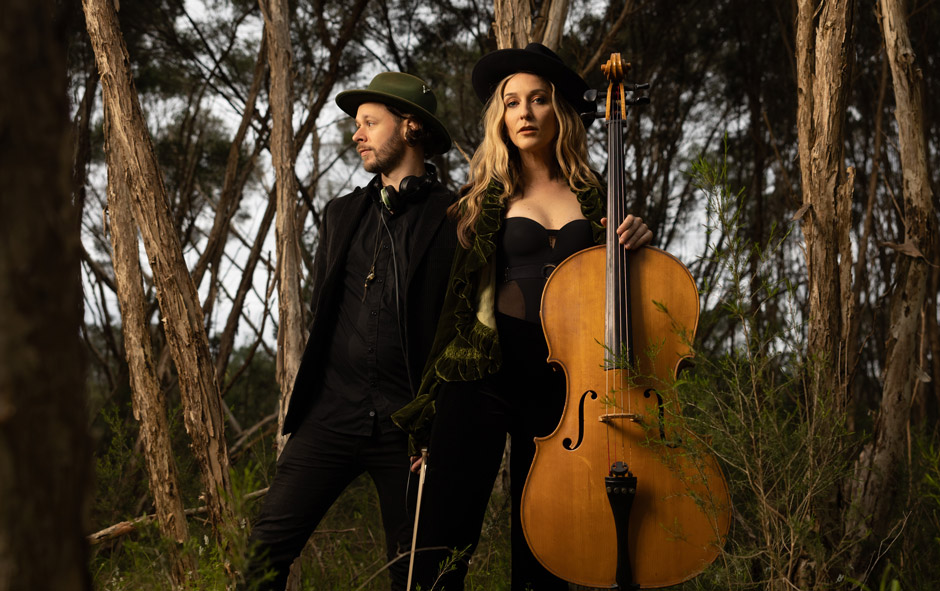 EG: And you have also been tapped to deliver a forthcoming installment of the revered Balance Mix series! Congratulations. What can you tell us about this? What can your fans expect to find here?
Liam Sieker: Yes, Balance Music has been very supportive, inviting me to present a set for them! I am trying to go a little different and have hunted down and collected a set full of tracks by my favorite artists that are either upcoming, unreleased, or downright impossible to get.
Too many sets these days are just previews for people to skip through and listen to 20-second snippets before going to Beatport to grab the songs.
My thinking is that getting songs that are either unobtainable, hard to find, or my own productions,  will make people have to go to this set to listen and experience something that's tangible only to what I recorded for Balance. This will hopefully give both the artists the limelight for their music and also make the set more of a listening piece rather than a setlist to take tracks from immediately.
EG: How do you keep entertained when not in the studio? Have you checked out any good movies, series, books, or albums you'd recommend?
Liam Sieker: I play board games with my housemates: Carcassonne, Mind Maze. I love watching shows with my partner, but I often fall asleep straight away. Currently taking my partner through her first watch of 'Better Call Saul' (my second), and I always love listening to anything from Marcus Gad when I am out of the studio.
"Too many sets these days are just previews for people to skip through and listen to 20-second snippets before going to Beatport to grab the songs."
EG: What's next for Liam Sieker? What particular milestones are you looking forward to this 2023? Where can your fans catch you next?
Liam Sieker: I have managed to secure some remixes and releases with some of my favorite producers, some artists I have truly admired since I began my journey with music!
EG: Thank you so much for your time, Liam! We wish you all the best for the future.
Liam Sieker: Thanks EG, and thanks everyone for reading!
Liam Sieker's 'Orenda' EP with Andy Woldman & Wilma will be out via The Soundgarden. Pre-order your copy here.
Michael Hooker's remix for Liam's '5 Things I Like About You' is now available via Global Underground. Purchase your copy here.
Follow Liam Sieker: Spotify  | Instagram | SoundCloud | Facebook