Lian Gold is a DJ & producer from Tel Aviv, Israel. The artist has been building a catalog of work that is really making a statement for fans of melodic techno and progressive house genres.
Photo Credit: Lian Gold – Facebook
 She is part of a wave of talented female artists unafraid to stand on the biggest of stages. Lian has released a bunch of singles that have been listed in the Top 10 Beatport charts more than once, including successful collaborations with top artists in the industry, including ASHER SWISSA, Space Motion, Silver Panda, and many more.
EG caught up with Lian Gold to learn more about the launch of her new Triple Moon imprint, its first release, and more.
EG: Hi Lian, welcome to EG. How have you been? Where are you right now?
Lian Gold: Hello, EG! Thank you for this interview. I'm doing well. A lot of new music, projects, new collaborations, exciting releases, and of course, the birth of my baby, the record label Triple Moon. I'm based in the city of sun, fun, art, music, and technology; yes, it's Tel Aviv, Israel.
EG: Congratulations on founding Triple Moon Records! You must be very excited! What inspired you to create your own label? What sets it apart from other electronic music labels in the industry?
Lian Gold: Thank you! I'm more than excited; I feel an amazing fulfillment and purpose! It was one of my goals, and finally, I did it. The inspiration came from my own journey as an artist who released music on various labels, big and small ones, with a not-so-smooth and satisfying experience as an artist, like not being transparent with royalties and lacking music promotion, not being heard, and many more unpleasing moments.
Triple Moon's differentiation is about creating a community of artists who want to spread their message through music and an audience that partners in this creation.
As a woman label owner, my artist's management style is a "parenting-based" approach, with mentoring, caring, and guidance of all the basic things related to releases. Eventually, the label succeeds when the artists are pleased and their music is played on all platforms and everywhere.
EG: Can you tell us more about your debut release on Triple Moon Records, 'To Be'? What was the inspiration behind the track? How does it reflect the label's musical ethos?
Lian Gold:  I started work on this track during the period when I struggled with difficulties, closed doors, depression, sexual harassment, insults, disrespect, and lack of gigs as a female artist and DJ that is doing all by herself, without a manager and being "a friend of" or having been "discovered by". All by myself, like in a song :)
It was a time when I thought: "That's it, I'm giving up, I can't fight anymore, I'm tired of messaging promoters and bookers and finding myself a job without any response and results. It's a man world, and I can't survive this industry without an income and continuation of music creation. I need to pay bills and rent." So I took a pause in this journey.
This pause provided me with valuable insights and lessons. I'm still retransforming myself again, like a bird phoenix that regenerates and is reborn TO BE more powerful, wise, and precise. So 'To Be' talks about the lessons and journey through my process that I'm still going through. In this message, I want to encourage my audience not to give up on their dreams and transform themselves, TO BE stronger and wiser.
The label is about spreading inspirational, motivational, powerful, and positive vibes that spread music to the universe.
EG: As a producer and artist, how do you balance your creative vision with the demands of running a record label and managing other artists?
Lian Gold:  I'm still learning the ropes (laughter). I like to challenge myself since I was a child in everything I do and touch. So it's a challenging and sometimes complex decision whether to do label tasks or sit in the studio and make my own music. Right now, the top priority is establishing a label.
Create a warm and safe home for artists, including myself.
"In my experience, more and more labels have become greedy, taking more percentage of royalties and deducting a significant sum of expenses for marketing without justification."
EG: Your music has been described as "melodic techno house" and "progressive house." How do you define these genres, and what elements do you think are essential to creating successful tracks in these styles?
Lian Gold: I stopped to label music under a specific genre like I used to do before. I like a combination of all elements under the main genre of Electronic dance music. In all my music, the essential elements in this category are synths, grooves, emotional breaks, and powerful drops.
EG: You've collaborated with some amazing artists in the industry. How do you approach collaborations, and what do you think makes for a successful collaboration between artists?
Lian Gold: The most important thing is to be open to new ideas and suggestions. And, of course, what makes it successful it's a dedication to the process, ego-less involvement, and commitment to the time!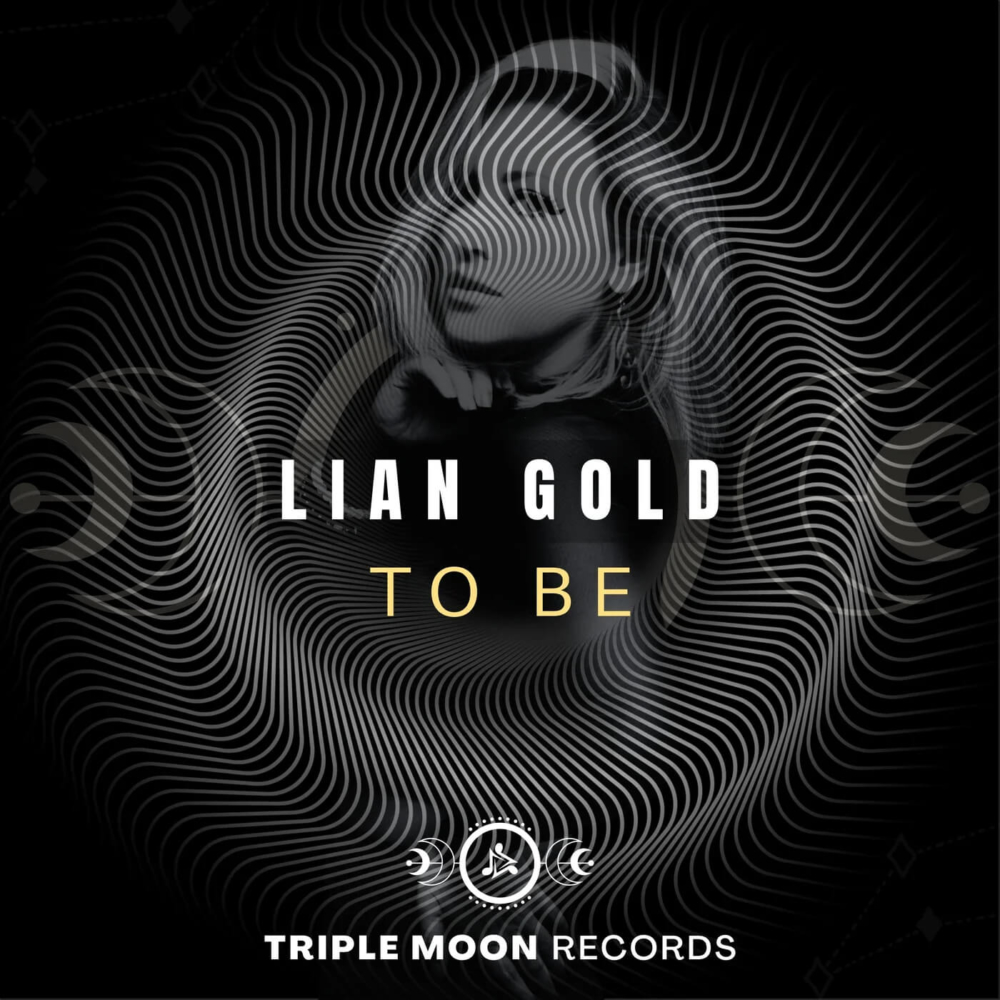 EG: In your opinion, what are some of the biggest challenges facing independent electronic music labels and artists today, and how do you navigate these challenges with Triple Moon Records? What will be your approach in terms of the music you sign?
Lian Gold: The biggest challenge that artists and labels are facing is, of course, money :)
The artist wants and needs a bigger slice of the pie in order to continue to create and work, and the label also wants and needs this pie to promote music and be profitable as a business.
In my experience, more and more labels have become greedy, taking more percentage of royalties and deducting a significant sum of expenses for marketing without justification.  Some of them only distribute music on platforms, make a post with a story, and that's it.
I'm investing energy, money, time, and knowledge in my artists by promoting their music on blogs, playlists, special premiere services, ads, promo mail delivery to the relevant DJs in the industry, label showcase events, merchandising products that provide fees to the artist's collection, a fair split of fees, transparency with royalties and a personal approach and guidance. And did I mention parenting-mother style? :)
EG: Your label includes a wide range of sub-genres, from indie dance to electro-pop. How do you balance these different styles while maintaining a cohesive artistic vision for the label?
Lian Gold: All these sub-genres must have a common ground of spreading a powerful, inspirational message or a story behind it. I'm still learning the process like a baby learns to walk, so exploring how I will manage and balance it together would be exciting for sure.
"Music is the language of the Soul that speaks to us all! We must appreciate it and create art that brings us all together without hate, racism, and violence.  And, of course, help each other!"
EG: Your music often features uplifting, motivational themes. How do you incorporate these themes into your tracks, and what do you hope listeners will take away from your music?
Lian Gold: Recently, I started to use my own voice, began to take lessons with a vocal trainer, and sing or make a verbal speech with the message I want to convey. I hope listeners will feel the energy I charge with every piece of music I create, and that these will impact their lives.
EG: What advice would you give to up-and-coming electronic music producers and DJs who are trying to break into the industry and establish themselves as artists?
Lian Gold: To not give up on your dreams, guys! It's a tough industry that we are born into and choose (laughter)! At the same time, it's a big blessing to be involved and work in this industry because our world it's all about unity, togetherness, and impact on each other.
Music is the language of the Soul that speaks to us all! We must appreciate it and create art that brings us all together without hate, racism, and violence.  And, of course, help each other! Please do not put yourself higher than others; we have all been at the beginning, and you will also need help one day. Life is a circle of events.
EG: What can fans of Lian Gold and Triple Moon Records expect from you in the coming months and years, in terms of new music, collaborations, and other projects?
Lian Gold: I am preparing many new surprises and approaches to make this label more than a label for artists. I can share that fans can expect good music releases every Friday on all platforms, fun and conceptional label events, fashion collections, and many more.
EG: Thank you for your time, Lian! All the best to you.
Lian Gold: Thank you very much! I hope to be back soon with many new information and experiences.
Lian Gold's 'To Be' is out now via Triple Moon. Purchase your copy here.
Follow Lian Gold: Spotify | Instagram | SoundCloud | Facebook